2015 Adventure Quilt Block of the Month #10
Half-square triangles are a go-to traditional quilt block element. They are so easy to make, I had to include them in the 2015 Adventure Quilt. Once you see how fast these are to stitch, you may find that this month's block of the month will turn into blocks of the month with many layout options. October's Block of the Month in The 2015 Adventure Quilt is the Triangle Medley. To create the block, use the 5-in-1 Sliding Gauge. Here's how:
Block #10: Triangle Medley
All blocks in The 2015 Adventure Quilt measure 12-1/2″ x 12-1/2″, creating a 12″x 12″ finished block. 1/4″ seam allowances are included.
Notions, Fabrics, and Supplies:
Get started by choosing fabrics. Any three color combinations will work. I had a surplus of black, white, and chartreuse green in my quilting fabric scraps. If you've been following along, you know that this Block of the Month series is a scrap fabric adventure.

Create Half-Square Triangles
We are creating 16 half-square triangle blocks. This means, we'll need eight total pairs of squares.
-Four pair will be cut from white fabric with black fabric.
-Four pair will be cut from white fabric with green fabric.
Layer two strips, 3-7/8″ x 16″, matching right sides.
Rotary cut the two layers to 3-7/8″ x 3-7/8″ squares.
Cut four pair from this strip.
Layer white and black fabrics to cut four additional pairs of squares. (not pictured)
Use the 5-in-1 Sliding Gauge to check for accuracy.
.
Sew 1/4″ from each side of the marked diagonal line.
Chain stitch.
Cut the stitching apart.
Note from Nancy: Red stitching lines have been added digitally. When stitching, use coordinating threads.
As with many four by four grid blocks, the arrangements can vary quite a bit. I'll be the first to tell you there is no wrong or right way to arrange your 16 half-square triangles. The October block will have many possibilities. I have narrowed my triangle arrangement down to two choices. But, you'll find twelve additional block ideas in my No Hassle Triangles Book.
Decide on a layout with triangles pointing in the direction most pleasing to you.
Use a 1/4″ seam allowance to sew pairs together to form rows.
Note from Nancy: The most important thing to remember when creating the block is to press the seam allowances in one direction, alternating by row, as shown below. This will guarantee the seams will lock with each other to create more accurate triangles.
Use a 1/4″ seam allowance to join the rows.
See more half-square triangle block arrangements and how to create them on
this blog post
.

Share your
2015 Adventure Quilt
Blocks Socially
If you have a blog site, website, or online social sewing group, feel free to grab the code and share this button.

————–
 If you are on social sites, let all your friends know you are working on The 2015 Adventure Quilt Blocks by tagging your post with the hashtag: #NZBoM.
The hashtag is a searchable "word" associated with an event or activity, which when searched on popular social websites, like Instagram, Twitter, Flickr, and Facebook, will show every single post using that hashtag. Hashtags are a fun way to network and connect with people who share similar interests.
What would a Quilt Look Like?
As part of this Block of the Month series, we have included ideas of what a quilt might look like if you made it with only this month's block.
This next design is based on a single block. The block is directional and, as we all have done, one set of blocks is made in the opposite direction. I'll show you the planned block and the new block side by side. The accident worked out well to create a quilt design that appears to make a spinning star design when the blocks are alternated. Without sashing, this quilt features 35 blocks.
Using the blocks as planned, directional and all pointing the same direction, I created the quilt below by adding sashing to 35 quilt blocks.
Don't Miss the Other 2015 Adventure Quilt Block of the Month Features
In the 
2015 Adventure Quilt Block of the Month
 series, we'll be making twelve fun blocks from five different templates/tools:
Carefree Curves Template
, D
resden Template

, 

Grandmother's One Patch Template

, 

Lone Star Template
, and the 
No-Hassle Triangles Gauge.
See all the 2015 Adventure Quilt Blocks HERE.


Bye for now,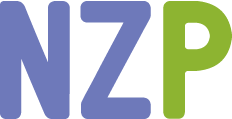 Content in this feed is © copyright 2015 by Nancy Zieman and may not be republished without written permission. You're welcome to forward the email to a friend or colleague but it's not okay to add the RSS feed automatically as content on a blog or other website.
Make sure you are subscribed to my enews mailing list so you won't miss a thing. Sign up here. Join us on Facebook, plus a host of other social media channels. Connect With Nancy today!