A Modern Quilting Bee

Often you hear the phrase, "Quilting Bee". I'm sure your mind pictures images of old: Friends, family, fabric, and fun. The Modern Quilting Bee has all those elements plus more. Join me as we journey outside the Sewing With Nancy studio to celebrate the art of quilting at the Quilt Expo in Madison, Wisconsin, and watch A Modern Quilting Bee on Sewing With Nancy online.
Modern quilting is a buzz word in the quilting community. Weeks Ringle, author, publisher, designer, teacher, lecturer, and fabric designer joins me for a chat on modern quilting—quilting as a reflection of today.
One of my favorite fabrics to work with when Landscape Quilting is hand-dyed fabric. Wendy Richardson is a master at dying fabric. Wendy joins me and shares some of the processes she uses when hand-dying fabrics.
I've often said that I have the best job in the world, because I get to interview and learn from leaders and innovators in the sewing and quilting world. Lola Jenkins, quilter and lecturer, joins me to share her quilting journey inspired by her life and heritage.
 My next guest and friend, Laura Wasilowski, shares her art quilting methods for combining slow-quilting and quick-quilting.
When most of us think of quilts, we generally think of bed quilts or wall quilts. In addition to two-dimensional, quilting is also three-dimensional. Lorraine Torrence, author, designer, and educator, joins me to share her legacy exhibit of quilted garments. 
For a chance to win a Quilt Expo Tote Bag from Wisconsin Public Television, please leave a comment below sharing your favorite part of a sewing or quilting event.
The random winner of a copy of Beginning Landscape Quilting book is Martha Drabiski. She said: I love the outdoors & would love to create a scene using your method.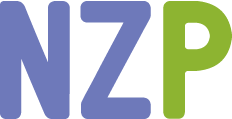 Content in this feed is © copyright 2015 by Nancy Zieman and may not be republished without written permission. You're welcome to forward the email to a friend or colleague but it's not okay to add the RSS feed automatically as content on a blog or other website.
Make sure you are subscribed to my enews mailing list so you won't miss a thing. Sign up here. Join us on Facebook, plus a host of other social media channels. Connect With Nancy today!