101 Renegade Sewing and QuiltingTips

I'm always on the lookout for new tips such as treating a bee sting or prompting my cactus to bloom. When it comes to sewing & quilting tips, my interest level rises to new heights. Over the years I've gathered and discovered unconventional tips to use in the sewing room. Some hints were sent in by viewers, others given to me by co-workers. Regardless of the source, I'm sharing many maverick-type hints with you in today's program.
Household items such as drawer liners, pipe cleaners, leftover change, a permanent marking pen, and a pedicure supplies all have a purpose when sewing or quilting. Curious? Join me for today's new TV episode of Sewing With Nancy:  Renegade Sewing & Quilting Tips. While quite a few tips are covered on the show, there are even more in the new book, 101 Renegade Sewing & Quilting Tips, available at Nancy's Notions.
Novel Notions
Learn how to repurpose saucers and ramekins to create a magnetic pin cushion. It looks attractive and keeps all your pins in one place. Need a thread stand? There's a trick for that, too. Are you packing for a retreat, workshop, class, or Sewing Weekend, but not taking your entire bobbin box? Don't worry, you can pack the bobbins you need after your next pedicure.
Does your sewing machine need a little cleaning from time-to-time? Make these handy scrub brushes from items you already own.
We'll also show how easy it is to use shelf and drawer liners to create a no-slip surface for your sewing machine's pedal. This cut square of textured foam will help keep the pedal in place as you stitch.
There are so many tips to make sewing easier and smoother. Watch the new episode of Sewing With Nancy, today, for these and many more time-saving ideas.
Quilting Tips
Next, use nontraditional items when quilting. Magnets, a white eraser, an empty mint container, and grapefruit spoon all have staring roles as we make quilting easier with these 101 Renegade Tips.
Use a magnet to easily change your rotary cutting blades and protect your fingers. Also, continue to use the blades marked "P" for paper crafting projects. It may not be sharp enough for crisp fabric cuts, but it still has some life in it.
You'll have to tune in to 101 Renegade Sewing and Quilting Tips to see how painter's tape will yield precise cuts and to watch how steel wool can sharpen your hand sewing needles. And, who knew? Grapefruit spoons were fantastic accessories to assist in safety pin basting your next quilt project.
Pressing Tips
Do you have any pressing issues? A night light, a remnant of netting, cardboard from a cereal box, and an outdated magazine may be a solution to one of your dilemmas.
If you happen to appliqué, hem, or tack with fusible web, there's a chance it may get on your iron. Not too worry! Netting is a great resource for cleaning fusible adhesive off the iron's surface.
Press seams flat no matter where they may fall on your quilt or garment. Learn how to use magazines and wool felt to create a tailor's pressing sleeve roll in a snap.
Pattern Cutting Tips
When it comes to cutting out patterns, there are several renegade approaches to incorporate. Washers from the hardware store, painter's tape, frosted tape, and a picnic cloth can come in handy.
Organizing Tips
Pool noodles, a soap dispenser, school pocket folder, popsicle sticks, and a recycled picture frame are on my list as ways to organize. My hope is that you're curious to see how and why these nontraditional items made my renegade list.
Make sewing trouble-free with 101 unconventional hacks. Known for breaking sewing and quilting rules, I show you how to use household items to save time and money in your sewing room, plus novel ways to organize sewing and quilting supplies.
Did you realize there are handy devices all around the house that can help streamline your sewing and get great results?
Whether you are an accomplished seamstress or a beginner sewer, you'll find oodles of ingenious and practical tips in this book and DVD combo.
The book has organized tips by task area—pattern cutting, pressing, sewing, and more; plus the tips are numbered so you can easily make note of ones you'd like to revisit.

Cutting Edge Pattern Cutting Tips
Streamlined Sewing Tips
Novel Pressing Tips
Unconventional Quilting Tips
Unexpected Organization Tips
The companion DVD highlights over two dozen tips and hints.

Simplify the steps to cutting out patterns using commonplace items, like washers from the hardware store, and painter's tape.
Learn how ordinary household items such as pipe cleaners, spare change, and a pedicure supplies have alternative uses for sewing.
Eliminate pressing dilemmas with a night light, a remnant of netting, cardboard from a cereal box, and an outdated magazine.
Enlist nontraditional items—magnets, a grapefruit spoon, and a pool noodle—to make quilting tasks go more easily and quickly.
Organize your sewing room and keep important sewing notions in easy reach with unconventional items, like wooden craft sticks and drinking straws.
For a chance to win a copy of the new book, 101 Renegade Sewing & Quilting Tips Book, from Nancy's Notions, leave a comment sharing your favorite sewing or quilting time-saving tip.
The randomly selected winner of a copy of the new book, Precut Fabrics for Speedy Projects from Nancy's Notions is Voni Ensley.
Her comment is, "I use Charm Packs and Jelly Rolls. I like to use them together."
Bye for now,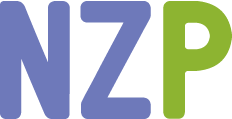 Content in this feed is © copyright 2017 by Nancy Zieman and may not be republished without written permission. You're welcome to forward the email to a friend or colleague but it's not okay to add the RSS feed automatically as content on a blog or other website.
The FTC requires us to tell you that Nancy Zieman has provided products by other companies in the course of her business. The FTC requires us to advise you to take this information into consideration when reading this posting.
Make sure you are subscribed to my enews mailing list so you won't miss a thing. Sign up here. Join us on Facebook, plus a host of other social media channels. Connect With Nancy today!
Save