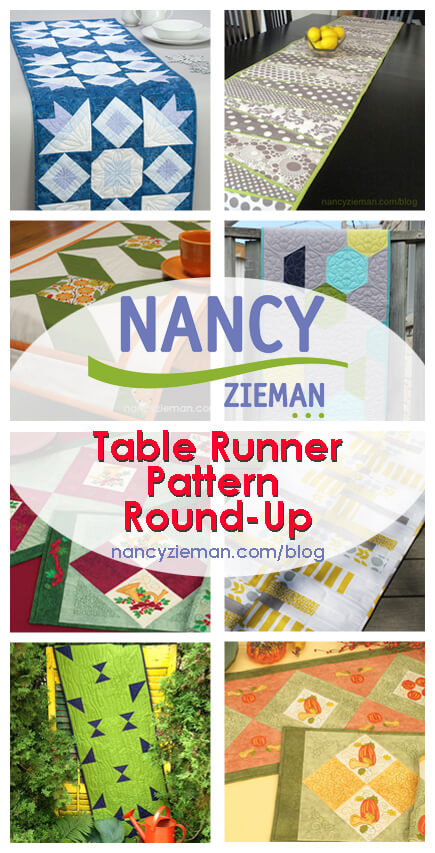 10 Table Runner Sewing Tutorials



Sew a new table runner for your fall decor, using one of our table runner sewing tutorials. Whether you're interested in sewing, quilting or embroidery, we have a table runner idea for you.
Fall%202016%20Table%20Runner%20Sewing%20Challenge
Don't forget, you can use any of these sewing tutorials or any pattern/inspiration you choose to enter the
Fall%202016%20Table%20Runner%20Sewing%20Challenge
. Deadline to enter is September 12. Scroll down for more details.
Nancy's Top Ten Table Runner Sewing Tutorials
Hexagon Table Runner
At first glance, this table runner looks like it is pieced with traditional hexagons.
Not so with this speedy column quilt design. The hexagon shapes are created with two halves, eliminating the intersection of three seams, otherwise known as Y-seams. With this technique, faux hexagon halves are stitched in columns with relative speed and ease. Plus, the results are dramatic. Simple directions can be found here.
Topsy Turvy Table Runner
Make a nontraditional Dresden plate. No round shapes here—the wedge-shapes of the Dresden are stitched, well…topsy-turvy, to create a linear look. This finished table runner is approximately 18″ x 86″. You could shorten or lengthen depending upon your table size. See how to make the Topsy Turvy Table runner here.
No-Hassle Triangle Table Runner
Many of you commented on the ease of creating triangles with the No-Hassle Triangles Gauge and wanted additional projects. I'm confident you'll add the No-Hassle Triangles Table Runner to your to-do list. Made in the same style as the projects featured in  Quick Column Quilts, triangle blocks plus column strips make for a fast, easy, and no-hassle assembly of this 21″ x 56-1/2″ table topper. Find the No-Hassle Triangle Table runner details here.
Festive Fall Table Runner
You may recognize this next table runner tutorial from the 2015 Fall Table Runner Challenge (directions here). Featured is the Box Quilt Block, which dates back to 1898. Each 12-1/2″ block is made with eight half-square triangles and a center square. This pattern is included in No-Hassle Triangles Quilt Blocks, a quilt block sampler pattern book. Streamline the piecing process by  using the No-Hassle Triangle tool.
Dresden Melody Table Runner
Think outside the traditional patchwork world and use a multisized Dresden Template to add a modern twist to a tried 'n true design. I call it the Dresden Melody with five half-Dresden plate designs that seem to flow melodically together. The finished size is 28″ x 82″. Enjoy this patchwork tutorial!
Heartbeat Table Runner
No matter the size—table runner to king quilt—you can sew a quick column quilt in a heartbeat! Colorful accent strips in a variety of widths make up the heartbeat pattern, while the subdued one-color strips add a perfect background for the design. In my book Quick Column Quilts you'll find this design sewn in various sizes including a baby and queen-sized quilt. In this post, I've scaled down the design to a table runner size, 24″ x 57″. Grab the sewing tutorial for the Heartbeat Table Runner here.
Silk and Ribbon Table Runner
Here's a table runner that you can easily create in 2-hours—my kind of home décor project! Renaissance Ribbons, Silk Dupioni, and a little thread are all you'll need. The ribbon is the unifying element in this design. The fast tutorial can be found here.
Pumpkins with Style
Combine in-the-hoop machine quilting with coordinating embroidery designs to your next fall-themed quilting project. I'm happy to introduce this exciting fall-themed embroidery pack by Amazing Designs. The possibilities for Creative Quilting Outlines…Pumpkins with Style are endless. Find the step-by-step embroidery design here.
Charming Poinsettias
For sewing enthusiasts, fall is so much more than a lovely season with great weather and gorgeous foliage. Fall is the start of the holiday-gift-sewing-season! It is never too early to dive into the Christmas gifts and décor projects. Jump start your holiday sewing with this exciting poinsettia embroidery pack by Amazing Designs. Making festive holiday décor and gifts is easy with Creative Quilting Outlines…Charming Poinsettias. Directions for the Charming Poinsettia table runner can be found here.

Flurry of Snowflakes
Novice or expert, quilting is always an exciting adventure. With so many techniques and styles to choose from, it can be tricky to master precision piecing, until now. Let your embroidery machine do the work for you! By using the software in the new Flurry of Snowflakes embroidery bundle, you can easily create quilt blocks and finish the design with outline quilting motifs. See how to use the embroidery machine to create this table runner using this easy tutorial.
Enter the 2016 Fall Table Runner Challenge and vote this election season. Vote for your top five favorite table runner entries, that is!


Thank you to our generous sponsors!
Nancy's Notions

DVD and Book Bundle, a $157 value
Five Random Winners:  F+W Media will provide a copy of The Quilter's Paper-Piecing Workbook, a $129 value.


Enter the Fall Table Runner Sewing Challenge by adding a photo or photos in the link listed above. It's easy!
Plus, share your comments below about the Fall Table Runner Sewing Challenge and let us know if you plan to join!
Get Stitching!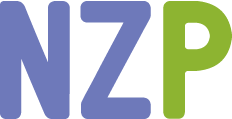 Email challenge questions to [email protected] Challenge not open to sponsors, employees, and immediate family members. Photos and techniques may be featured in future promotions, blog posts, videos, and/or TV shows.
Nancy Zieman—author, pattern designer, businesswoman, producer, and national sewing authority—is the host of the popular show Sewing With Nancy®, which appears exclusively on public television stations across the United States and Canada. Follow Nancy's blog at NancyZieman.com/blog and sign up to receive Nancy's E-News for the latest news in Sewing, Quilting, Creating, and Block of the Month updates.
Content in this feed is © copyright 2016 by Nancy Zieman and may not be republished without written permission. You're welcome to forward the email to a friend or colleague but it's not okay to add the RSS feed automatically as content on a blog or other website.