Live Webcast—Easy Gifts to Sew in Two Evenings or Less
Join me for a live, interactive webcast on November 22, 2014—featuring Easy Gifts to Sew in Two Evenings or Less!
Learn
I know what you're thinking. It's only a few weeks before the holidays. Can I really make gifts in time for Christmas? My answer: I know you can! The quick projects that I've chosen are easy to sew, plus they're welcomed gifts.
•          Specialty fabrics to the rescue!—Learn to use fabrics that are not your everyday fabrics: chalkboard fabrics, suede cloth, quilted cottons, quilted iron quick, and clear vinyl.
•          Gifts for all ages. For your little princess, an artsy sister-in-law, a travel-loving daughter, or a foodie friend, you'll find gift ideas to sew and to please.
•           Last-minute decorating ideas. A new tree-skirt or a festive table topper—yes, you can make one in two nights or less.
It's Live!
If you've never participated in a webcast, it's easy. Watch the  "What's a webcast?" video.
For those who register, we'll send you a link to the webcast the day before the event (November 21). On the day of the event, November 22, 15 minutes before your scheduled time, log on. In minutes, you'll see me live on your computer screen.
Wondering if your Internet connection is up to the task? Test your viewing ability by clicking here. This test link is live. If you can see a rock ledge and coastal waves, you'll be able to watch Nancy Zieman Live. (Most of you should not have any issues watching the video.)

 Interact
During the webcast, email your questions to me, and I'll reply during the webcast.*
*If every question cannot be answered during the webcast, questions will be answered post-webcast via email. Duplicate questions will not be answered.
Save
Exclusive online specials will be available to you from Nancy's Notions on the day of the webcast.
One Price—Two Time Options
Register and pay only $29.95 for the 90-minute webcast on November 22, 2014. 
The fee includes:
A link to watch one of the two Nancy Zieman Live webcasts (A link to the webcast will be emailed to participants on November 21.)
The ability to have your questions answered during the webcast
A link to specials offered by Nancy's Notions
A free downloadable quilt project sheet
Ability to re-watch the recorded webcast for 30 days.
Two Time Options
There are two webcast time options for the 90-minute webcast to accommodate North American Time Zones.
Both webcasts will cover the same topics. Since they're both live, each will be personalized by the questions or, hmm, my whims! The webcast will be recorded and made available to registered attendees. The link to re-watch the webcast will be emailed to registered attendees in the days following the webcast.
Choose the time that best fits your schedule.
November 22: Times/time zone for Webcast Option One:
11:00 AM—12:30 PM (Eastern Time)
10:00 AM—11:30 AM (Central Time)
9:00 AM—10:30 AM (Mountain Time)
8:00 AM—9:30 AM (Pacific Time)
7:00 AM—8:30 AM (Alaska Daylight Time)
5:00 AM—7:30 AM (Hawaii-Aleutian Standard Time)
November 22: Times/time zone for Webcast Option Two:
2:00 PM—3:30 AM (Eastern Time)
1:00 PM—2:30 PM (Central Time)
12:00 PM—1:30 PM (Mountain Time)
11:00 AM—12:30 PM (Pacific Time)
10:00 AM—11:30 AM (Alaska Daylight Time)
8:00 AM—9:30 AM (Hawaii-Aleutian Standard Time)
(For our followers in other parts of the world, convert your time zone by clicking here. We'll be broadcasting live from Beaver Dam, WI—Central Time Zone.)
Viewer Comments from Past Webcasts
"It was as though I was in a class and could see more detail than actually being there."
"Thank you for the live webcast and do more of them! It's refreshing, cutting edge, and very inclusive for those who can't attend sewing and quilting events in our local neighborhoods."
"You can see the details on the webcast so much better than being in a shop and having a demonstration. There was great interaction with e-mailing Nancy."
Thank you to our Sponsors

Hope to see you on November 22!
If you have questions or comments, please contact us.
Bye for now,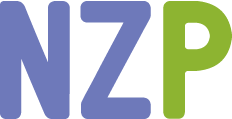 Nancy Zieman—author, pattern designer, businesswoman, producer, and national sewing authority—is the host of the popular show Sewing With Nancy®, which appears exclusively on public television stations across the United States and Canada. Follow Nancy's Blog at NancyZieman.com/Blog and sign up to receive Nancy's E-News for the latest news in Sewing, Quilting, & Creating.
Content in this feed is © copyright 2014 by Nancy Zieman and may not be republished without written permission. You're welcome to forward the email to a friend or colleague but it's not okay to add the RSS feed automatically as content on a blog or other website.