What is Embroidery Digitizing?

By Roxanne Nickolie and Denise Abel, Nancy's Notions' Guest Bloggers
Digitizing, as it relates to machine embroidery, is the process of translating illustrations into digital embroidery files. This involves a talented group of individuals who account for color, contrast, shape, and design arrangement, plus stitch direction, density, and length. Understanding digitizing is super important for consumers as it helps them differentiate between quality and not-so-quality designs.
Believe it or not, most of our designs start with good ol' pencil and paper. Our skilled illustrators sketch out each design idea, infusing different elements to capture a style—be it realistic or artistic. Here's Laure working on Alluring Leaves. If you look carefully, in the background you can see her colored pencils are inserted into the tops of the Madeira thread spools to make sure she's using the exact color she wants.
Designers are the ones who choose thread colors, and before sending the scanned image to the digitizer, they include a thread chart along with the image. Fun fact: when choosing thread, our designers use the Madeira Thread Treasure Chest as their palette. That's because it's a great selection, it's the type most embroiderers use, and the colors are vibrant and true-to-life.
Next, the illustrations (with thread charts) are sent to a team of expert digitizers. That's where the drawings are interpreted into embroidery designs. Things like stitch direction, density, and length are determined. Another key element is making sure the designs run smoothly on the embroidery machine with minimum thread breaks. Don't be fooled—digitizing is an art. Each tiny area of the design is plotted for just the right effect to catch and reflect light. Our digitizers also experiment with how thread colors interact for optimum shading. All of these components work together to create a stitched design that has depth, dimension, and life. Below you can see an actual screen shot of what digitizers see during this process. They use their computer to draw lines on top of the original illustration. Each line stands for a stitch. The closer together the lines are, the more dense the stitches will be. Once completed, they have a computerized 3-D representation of how the stitched-out design will look, as shown in the second photo.
After that's done, the digitizers send the stitch-outs back to us here at Nancy's Notions. They enter a thorough quality assurance process to be honed to perfection. First our embroidery experts look at the fabric sample and check—by hand—for knots and density issues.
Then they review the design in embroidery software. The image on the left is the 3D rendering of the design in the computer software, and the right image shows the same design as a density map to check for any potential stitching problems (red means high density of stitches, blue means low density of stitches). The final tweaks are made and the design is finally display-ready.
If you've ever been on the Nancy's Notions website, or bought a Sewing With Nancy embroidery design collection, you'll notice the cover images are actually scanned images of stitched designs (not computerized images like other distributors). We do that so you can see exactly what you'll get when you use the designs on your own machine. We want to show you the work we went through to bring you the best quality embroidery possible.
So, that's digitizing—another tool in your belt for savvy stitching! If you fell in love with the adorable Kitty Christmas Capers designs used in this blog, visit us online to see the whole collection.
Bye for now,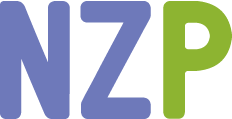 Content in this feed is © copyright 2014 by Nancy Zieman and may not be republished without written permission. You're welcome to forward the email to a friend or colleague but it's not okay to add the RSS feed automatically as content on a blog or other website.