NEW! OESD Christmas Machine Embroideries Round Up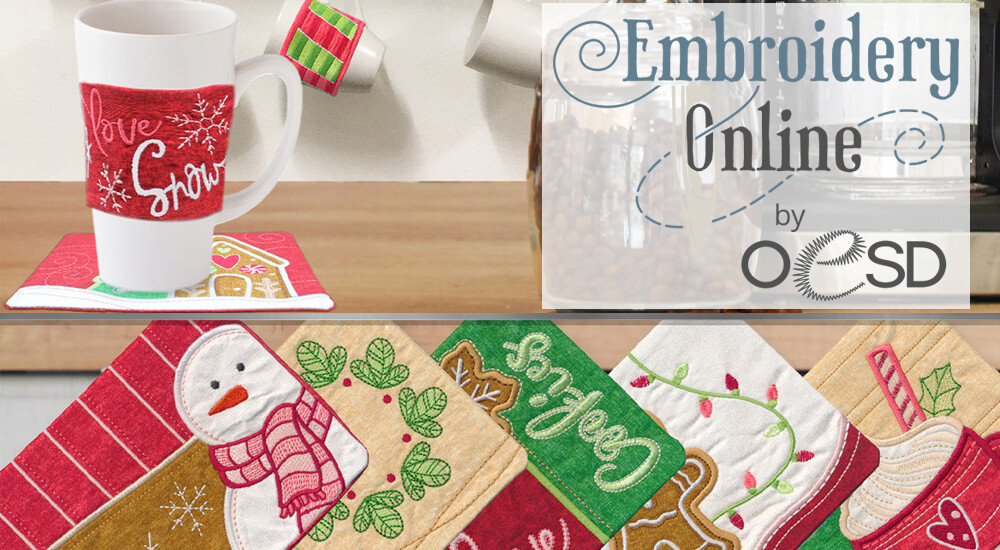 NEW! Create your Christmas machine embroidery projects with our OESD Christmas Machine Embroideries Round Up with Machine Embroidery Designs by OESD at Nancy Zieman Productions at ShopNZP.com!  Along with our partnership with Oklahoma Embroidery Supply and Designs (OESD), we're pleased to offer beautiful embroidery designs – for every occasion!
OESD is an industry-leading creator of machine embroidery designs and embroidery products. It's easy to order OESD designs by clicking through our ShopNZP link and perusing over 70,000 beautiful designs within the OESD library. Find our Christmas Round Up Designs below by searching keywords or by searching with the OESD collection number.
Your coffee, tea, and hot cocoa will be more stylish than ever with OESD's #12882 Warm & Cozy Mug Rugs Embroidery Design Collection! These 6 mug rugs and 6 mug wraps are full of comfy Christmas cheer. Wrap them up as sweet yuletide gifts, or bring some holiday spirit to your own living room!
Beautiful poinsettias combine with a heart-warming holiday sentiment to make up OESD's #90019 Peace on Earth Tiling Scene Embroidery Design Collection by Shannon Roberts. New to tiling scenes? This is the perfect way to try one out! Stitch out all the tiles and assemble them into one gorgeous display of embroidery art to give away or display in your home each Christmas season. Finished size approx. 25″ x 26″. Matching thread kit available. Or purchase the complete supply bundle that includes stabilizers, thread kit, and the design collection on CD.
Create some personalized Christmas magic in your sewing room when you OESD's #80334 Holiday Monograms Embroidery Design Collection by Krista Hamrick! The letters of the alphabet appear in festive style, each one embellished with a holiday design. Celebrate the season with Santa, reindeer, snowmen, and so many more Christmas favorites!
Send this year's holiday wishes with OESD's #12895 Winter Sentiments Embroidery Designs Collection! Whether loved ones celebrate Christmas, Hanukkah, Kwanzaa, or just love the winter season, this inclusive collection has a design they'll love! Top it all off with a Happy New Year card to start January on an exciting note! Each greeting card design comes in 2 sizes for A6 and A7 size cards. Blank Greeting Cards & Envelopes are available separately.
Add a whimsical touch to your holiday décor with OESD's #51257 Freestanding Candy Cottage Embroidery Designs Collection! Colorful candies and snowdrifts made of lacy icing are just some of the many details in this sweet gingerbread-themed embroidery that looks good enough to eat! Illuminate it from within using pixie lights or tealights, and stitch some freestanding cookie trees to complete the scene! Finished sizes: Cottage: 6.25″H x 7.75″W x 5.25″D, Small Tree: 3″H x 3″W x 4.5″D, Large Tree: 3.75″H x 3.75″W x 5.5″D. Project Box is also available.
Santa's little helper, Bobbin the Elf, is ready to bless your home with holiday mischief and memories! OESD's #52169 Bobbin the Elf Embroidery Designs Collection is a fun, freestanding project, designed in felt and cheerful stitches, is sure to become an annual favorite in your home each Christmas. This one is SEW much fun to build and a joy to your seasonal decorations. Finished size approx. 18″ tall
Twinkle Twinkle Little… Tree? Yes! OESD's #51263 Freestanding Twinkle Tree Embroidery Design Collection is engineered to utilize pixie lights. This fun tree will illuminate your Christmas décor and bring a bright new joy to your embroiderer's heart! Remember to personalize your own with alternate fabrics and Isacord thread colors. Finished size: 9″H x 7″W x 4″D. OESD's pixie lights are available separately.
OESD's #PIXIEMC2PK Pixie Lights Multi-Colored includes two packs of battery-operated 20 light LED string sets. The multicolor lights flash in a variety of patterns. The cable is made of pure copper wire and is very flexible to shape for any use. Batteries included.
OESD's #82031 Warm Winter Wishes Embroidery Design Collection is a cozy collection that includes adorable animals, gorgeous poinsettias, holiday sentiments, and fun ornaments. Stitch these designs on holiday decorations as well as wintry gifts for kids and adults alike. Includes stocking pattern and instructions.
Your Christmas decorations are about to get a lot more hip when you stitch these designs from Tula Pink. OESD's #90022 Holiday Homies Embroidery Design Collection by Tula Pink are ultra-cool animals dressed up in their festive best for your holiday attire! Or add style with the accent borders to a tree skirt or holiday linens.
Send some homemade love this holiday season with OESD's #12881 Warm & Cozy Greetings Embroidery Design Collection! It features a mix of traditional embroidery and appliqué spanning 6 greeting cards, 6 gift tags, and 6 ornaments. Friends and family will love to receive a handmade piece from this festive variety!
OESD's #80333 Nordic Noel Embroidery Design Collection by Jim Shore features festive Christmas characters decorated with intricate geometric patterns. Stitch out Santa, a snowman, a nutcracker, and more to create some cozy accents for your home this holiday season!
OESD's #51243 Holiday Candy Cane Holders & Ornaments Embroidery Design Collection designs are cheery in the hoop designs bursting at the seams with holiday spirit! Add a fun and festive touch to your Christmas tree with the ornaments or stitch out the adorable candy cane huggers to give a sweet treat and spread Holiday cheer!


Shop our Annual Home For the Holidays SALE *now through Sunday* at ShopNZP.com




Join the Nancy Zieman Productions 2021 Christmas Stocking Sewing Challenge!
Find Christmas Stocking Sewing Challenge details in our November 4, 2021 blog posting. You could win a prize from one of our generous 2021 Table Runner Sewing Challenge Sponsors! Challenge entry photos due November 24, 2021.
Happy Machine Embroidering!
Team Nancy Zieman
Nancy Zieman Productions. LLC.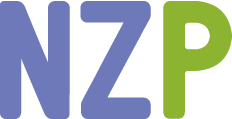 Stitch it! Sisters is a production of NZ Productions LLC. Content in this feed is © copyright 2021 by Nancy Zieman Productions, LLC and may not be republished without written permission. You're welcome to forward the email to a friend or colleague but it's not okay to add the RSS feed automatically as content on a blog or other website. The FTC requires us to tell you that Nancy Zieman Productions, LLC has provided products by other companies in the course of doing business. The FTC requires us to advise you to take this information into consideration when reading this posting.