The Sewing Whisperer

By Nancy Zieman with Marjorie L. Russell
Illustrated by Philip Ashby

Not far from here, beside a wide river,
The village of Sewland was in quite a dither.
It wasn't a normal crisis, no ma'am,
No cats caught in trees, no shortage of ham.
No, this was a crisis concerning their notions –
A bobbin and needle and thread-led commotion.
In a challenge too big to wrap thoughts around,
The peace in each project could no longer be found.
Bobbins were bouncing and couldn't be caught,
Needles were jabbing more often than not.
Scissors were snippy, and rotary blades blunt,
And runaway thread was the goal of a hunt.
Sewland called for my help in the middle of night,
Their knock on my door gave my dress form a fright.
What could be done to bring order, they asked,
And I knew who to go to from far in the past.
I blew off the dust from an old address book,
To find the right name, I knew just where to look.
The Sewing Whisperer was our only hope.
We needed her help in order to cope.
Years it had been since I knocked at her door,
Not since the great panic of late '94.
Back then Sewland's people feared while they weren't lookin'
Their friends and neighbors would turn to scrapbookin',
Putting an end to the sewing they treasured
A thought that brought sadness 'way beyond measure.
"Be calm, carry on dears," the Sewing Whisperer advised,
Not one to be hurried, her counsel proved wise. 
So now with a challenge of a new style,
I drove to her house, mile after mile.
She opened the door with a sweet little grin,
Offered me tea and invited me in.
I told her the story, and gave her our plea
For help with crazed notions that seemed ready to flee.
"Sewland," she said, "has just too much to do.
Projects piled high hide both gray skies and blue."
"Needles scatter," she added, "bobbins run away
Since they just want to work, or as they call it, 'play'."
"All that is needed," the Sewing Whisperer confided,
"Is for Sewland to finish what's already started."
"To start and get through it you need intervention
A come-all, all-nighter, just-sewing convention,
By sewing and sewing and sewing beyond measure,
You'll finish old projects and bring back your pleasure."
 "Sewing Whisperer," I asked in a confidential way,
"Will you join us next weekend for an all sewing day?"
She turned to start packing as she gave me a smile,
Then we drove back to Sewland, mile after mile. 
Blogs and newspapers announced a Stitcher's Sew-A-Ree
On the very next Saturday, at quarter past three. 
A sewing all-nighter, snacks and sips of sweet wine
Would calm frayed nerves in the nick of time.
On that day City Hall was the sewing place to be.
Townspeople gathered—young and old—it was something to see!
Soon the machines were a hummin' – it was almost a song.
Then, like children, unruly notions calmed and sang along. 
Quilts, skirts, tote bags, pajamas—so many completed,
Brought smiles to faces once sewing defeated.
And this is the lesson we learned on that day,
A happy occasion when we found a new way,
To cope when our projects are unruly and beyond,
No need to call the Sewing Whisperer, just "Stay Calm and Sew On!"
The End
I hope you enjoyed my silly sewing rhyme. Thank you to my friends, Philip, for illustrating, and to Marj for helping me fine tune this rhyme. It will be back to the normal writing fare when you return to the blog next time.
Bye for now,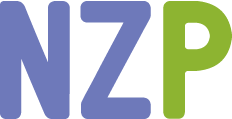 Content in this feed is © copyright 2013 by Nancy Zieman and may not be republished without written permission. You're welcome to forward the email to a friend or colleague but it's not okay to add the RSS feed automatically as content on a blog or other website.