Team NZP Shares our Pre-Printed Fabric Panel Round Up for the Holidays – with Our Top Panel Picks!

As we reach the half-way point in November, we're in the midst of fall harvest here in Wisconsin. The roadside stands of pumpkins, squash, apples and gourds, bring brilliant color to the fading fall landscape. It's time to head indoors, warm up a cup of apple cider, and begin sewing projects to brighten our homes for the upcoming holidays.
The Love of Sewing is our Common Thread.
We're giving thanks this time of year for you–our sewing community. We're so very grateful for your support and kindness, and for joining us each week as we share the exciting new projects that Team NZP is sewing and creating. Thank you, friends!  We're so very grateful for our founder and friend, Nancy Zieman. It's because of Nancy, and her vision, that we're all here together–celebrating our shared love of sewing. We're grateful Nancy asked Deanna Springer to continue leading TEAM NZP into the future. And we're grateful for Richard Zieman for his continued support and encouragement. The changing seasons brings exciting new sewing projects this fall, our new Store in Beaver Dam, and a new season of Stitch it! Sisters–coming soon!  We are truly grateful for our many blessings.
Sewing for the holidays should be enjoyable and low-stress. Pre-printed fabric panels provide enjoyable sewing time. Just by adding a border or two, binding, and a rod pocket, you'll have a beautiful seasonal decoration–that transforms a room and brings holiday joy. Our NZP Team Members have been enjoying looking through the beautiful fabric panels as they arrive here at ShopNZP.com. Each time a new bolt arrives, we quickly open the box, unroll the bolt, admire the beauty, and brainstorm how we'd each finish our wall hangings. Deanna asked each of us to choose just one favorite fabric panel we'd like to sew for the holidays. It was difficult for everyone to choose just one! We're sharing our top picks below:
Mary, NZP Order Processing, selected her top fabric panel choice, Give Thanks (above). Mary shares, "Give Thanks is really my favorite panel – as it sends a warm message, the colors are beautiful, and it has an artistic flow".
Barb, Nancy Zieman Sewing Studio Store Asst. Manager, selected her top fabric panel choice, University of Wisconsin Felt Christmas Tree Skirt Fabric Panel(above). Barb shares, "My family members are avid Badgers Fans and I know everyone will love this quick no-sew tree skirt fabric panel under their Christmas trees!".
Jacklynn, Nancy Zieman Sewing Studio Store Associate, selected her top fabric panel choice, How the Grinch Stole Christmas Stockings Fabric Panel(above). Jacklynn shares, "I'm a beginner sewist and enjoy making fun projects for family and friends, the How the Grinch Stole Christmas Stockings Fabric Panel will be a great project to sew using my new bernette 05 Academy sewing machine!".
Dana, NZP Marketing Coordinator and Store Manager, selected her top choice as Merry Little Christmas Apron Fabric Panel  (above). Dana shares, "This festive apron panel takes me back in time to when our Grandmothers prepared holiday meals – with all the goodies, including ribbon candy!"
Denise, NZP Merchandising Coordinator, selected her top fabric panel choice, Gnome For Christmas Flannel Fabric Panel (above). Denise shares, "This panel is adorable and sweet, and as a lover of all things fuzzy, I will pair this panel with a coordinating polar fleece–to make a cozy lap blanket to cuddle up with and enjoy some hot chocolate on a cold winters night!"
Deanna, NZP VP of Marketing, selected her top fabric panel choice, Christmastime Is Here Wintertime Friends Fabric Panel  (above). Deanna shares, "This charming snow scene panel grabbed my eye as it's simple yet elegant. This snowman scene is reminiscent of building snowmen with our daughter, Teri –  when she was a little girl!"



Join the Nancy Zieman Productions 2021 Christmas Stocking Sewing Challenge!
Find Christmas Stocking Sewing Challenge details in our November 4, 2021 blog posting. You could win a prize from one of our generous 2021 Table Runner Sewing Challenge Sponsors! Challenge entry photos due November 24, 2021.
For a chance to be the random winner of a one of a Stitch it! Sisters 5″ Fabric Short Stack with S!S Button & Sticker, please leave a comment below sharing your favorite fabric panel!
Nancy Zieman Productions will give away one Stitch it! Sisters 5″ Fabric Short Stack with S!S Button & Sticker to one randomly selected winner. Prize giveaways open to US resident in the 48 contiguous states. Winner must reply within 30 days to the official giveaway announcement email message – sent from Nancy Zieman Productions.
Happy Stitching!
Team Nancy Zieman
Nancy Zieman Productions. LLC.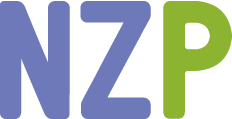 Stitch it! Sisters is a production of NZ Productions LLC. Content in this feed is © copyright 2021 by Nancy Zieman Productions, LLC and may not be republished without written permission. You're welcome to forward the email to a friend or colleague but it's not okay to add the RSS feed automatically as content on a blog or other website. The FTC requires us to tell you that Nancy Zieman Productions, LLC has provided products by other companies in the course of doing business. The FTC requires us to advise you to take this information into consideration when reading this posting.