Sewing With Nancy's Favorite Scarves Part Two

Over the years, Nancy recorded at least six programs on sewing scarves. Going through the Sewing With Nancy archives and revisiting those techniques reminded us that most scarf styles are timeless. Today Team Nancy Zieman spotlights the second episode of Favorite Scarves to Sew, where you'll see videos, showcasing scarf techniques that have stood the test of time.
Loop & Tuck Scarf
Whether you're a newcomer or seasoned viewer of Sewing With Nancy, we're certain there's a scarf style that will pique your interest. Let's start with the Loop & Tuck Scarf. With only a yard of fabric and a little sewing time, you can easily create an accessory that always stays in place. The essential ingredient can be found in the way the pattern is designed; there will be no slipping or sliding of the scarf once it's looped and tucked!
S-Curve Scarf
Different fabrics, different looks—that statement couldn't be more obvious when looking at these two scarf options. Even though the same pattern was used, the edge finish plus the fabric choice change this scarf from elegant to casual.  It's called an S-Curve Scarf. The scarf pattern pieces resemble two large donut shapes—it must seem odd, but the results are anything but! Wonder how it's made? Just watch.  We think you'll be surprised!
Knot Your Average Scarf
If you've been itching to sew, but hesitate because you don't think you have the time, make a "Knot Your Average Scarf." In fact, this scarf can be made in a little over an hour.
Featured is a knit version of the scarf in two coordinating colors—you could also select woven fabrics if you'd like. The first step is to sew tubes, and Nancy will show you how to create the knot. Then, a little more sewing and presto, a completed scarf. It's creativity with instant success!
Convertible-Ride Scarf
On set, Nancy joked, "If I owned a convertible, I'd choose a hot pink number, buy a big floppy hat, and wear this scarf cavalierly around my neck!" She settled for wearing this scarf while driving her mini van. If you're in need of a mental getaway, choose a pretty print organza, a coordinating solid, and a touch of ribbon. This easy-to-sew scarf has daydreaming possibilities.
Double De-Lite Scarf
If you own a serger, the Double De-Lite Scarf is for you. Choose two compatible lightweight fabrics such as organza or organdy, cut bias strips, serge the edges, and after stacking and sewing the layers together, you'll find that you've created a flowing, graceful neck wrap.
Make it long as featured, or shortened as your taste guides you—you're the designer, so make it your own. The sewing and serging processes are extremely enjoyable and the finished scarf creates a stunning frame for your face.
Team Nancy Zieman's goal in presenting clips from previous Sewing With Nancy programs showcasing scarves, is to tell the story that the techniques of sewing scarves are almost timeless yet fulfill our need to be creative.
With instructions for over 40 different scarf variations, find the design that is perfect for your wardrobe. Fleece, rayon batiks, interlock knits, jersey, and homespun—these fabrics, plus many more, are candidates for your next scarf creation. Scarves can be created with a minimum of time and monetary investment. The best part is turning a rectangle of fabric into a fashionable accessory!
Here's a sample of what you'll find in the Favorite Scarves to Sew book:

Infinity Scarf
Cowl Infinity Scarf
Fleece Scarf
Chenille Scarf
Ribbon Scarf
Big Pocket Scarf
Shirred Scarf
Bejeweled Scarf
Pendant Scarf
Embroidered Scarf
Spiral Scarf
Lettuce-Edge S-Curve Scarf
Two-Toned Scarf
Ruffled Scarf
Fringed Scarf
For a chance to win a copy of the book, Sewing With Nancy's Favorite Scarves to Sew from Nancy's Notions, let us know what scarf you're planning to sew and freshen up your winter wardrobe.

---
You're Invited
Celebrating Nancy Zieman Open House
9 a.m. to noon, Saturday, Dec. 16
Wisconsin Public Television studios
Wisconsin Public Television and Nancy Zieman Productions invite you to join us in the Wisconsin Public Television studios—the location of the Sewing With Nancy set—for an open house: Celebrating Nancy Zieman. 
Nancy Zieman, longtime host of Sewing With Nancy and co-founder of Quilt Expo, passed away on Nov. 14, 2017. An educator, author, pattern maker, television producer, entrepreneur, and innovator, Nancy inspired millions of sewing and quilting enthusiasts throughout her career. She hosted Sewing With Nancy, the longest-running sewing series on television, since 1982.
Please join us on Dec. 16 from 9 a.m. to noon in the WPT studios for the Celebrating Nancy Zieman event in honor of Nancy's life and legacy. View the Sewing With Nancy set*, get a behind-the-scenes look at the production of Sewing With Nancy, view a tribute video, and visit with the production staff who worked with Nancy over the years. You will also be invited to share your memories of Nancy—and how she inspired you—in a feedback booth.
9 a.m.–noon Saturday, Dec. 16
Wisconsin Public Television Studios—Vilas Hall
821 University Ave. 
Madison, Wis. 53706
This free celebration in honor of Nancy is an open-house format: Please feel free to arrive and leave at any time. Coffee and light fare will be served.
The WPT studios are located on the second floor of Vilas Hall. Enter down the stairs next to the loading dock entrance on the Park Street side of the building. Volunteers will be on hand to point you in the right direction. Please allow extra time for traveling and parking.
Happy Sewing,
Team Nancy Zieman
Nancy Zieman Productions, LLC.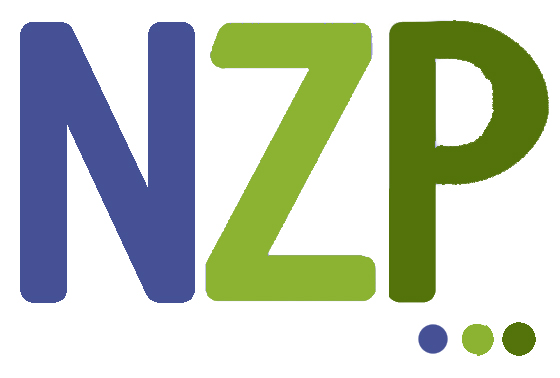 Content in this feed is © copyright 2017 by Nancy Zieman Productions, LLC and may not be republished without written permission. You're welcome to forward the email to a friend or colleague but it's not okay to add the RSS feed automatically as content on a blog or other website.
The FTC requires us to tell you that Nancy Zieman Productions, LLC has provided products by other companies in the course of doing business. The FTC requires us to advise you to take this information into consideration when reading this posting.
Make sure you are subscribed to Nancy Zieman Productions, LLC enews mailing list so you won't miss a thing. Sign up here. Join us on Facebook, plus a host of other social media channels. Connect With Nancy and Friends today!