Sew Gifts–Make Memories Part One on The Best of Sewing With Nancy


Shop outside the big box stores and make your own gifts from new or upcycled fabrics. In the Sewing With Nancy series, Sew Gifts–Make Memories, you'll learn how to sew gifts that will be appreciated by kids and adults –  and the projects are enjoyable to make. Mary Mulari is Nancy Zieman's guest for this favorite series—Mary always amazes us with her clever approach to sewing.

In Sew Gifts–Make Memories Part One, Nancy and Mary start with Mary's December Countdown Calendar. Mark the days of December by moving vintage or contemporary buttons from the strip to a dot on the tree. The pockets at the bottom of the calendar can be used for letters to Santa or for small notes promoting acts of kindness for others.
Next in Sew Gifts–Make Memories Part One, Nancy and Mary show how to sew a Two-Pocket Shoe Bag. Carrying shoes to the gym, school, travel, and work is an everyday event. Why not make these clever bags just for that purpose? Choose new fabric, or recycle a shirt and tie. Either way, this is a useful gift to make and offers many opportunities for personalization.
Mary's third gift idea is a Noodle Lounger! Using mesh fabric and grosgrain ribbon, create a lounge-style seat that fits over a swimming noodle. Make one for yourself and another for a friend, and then share lazy afternoons seated and relaxed in the water—making more memories. Tune in and watch Sew Gifts–Make Memories, and learn Mary's convenient way to fold and store your lounger.
Next up in Sew Gifts–Make Memories Part One, Mary shows how to make Seat Belt Wrappers.
Add comfort to children's car seats with plush wraps that pad the straps near the neck. A little bit of stitching, small strips of hook and loop tape, a touch of ribbon and lightweight quilt batting are all you'll need.

Then, watch as we turn one beach towel into two hooded bath towels for babies or toddlers. This practical, quick-to-sew gift easily wraps around little ones with ease—it's sure to be a welcomed gift and a wonderful surprise.
Mary's sixth gift idea is a Girlfriend's Shopping Purse. Celebrate your friendship by making a purse for your girlfriend or sister. These bags are perfectly sized for a day of shopping, lunch, and travel. All the essentials—phone, keys, credit cards, cash, and tissues—fit in this compact and lightweight bag.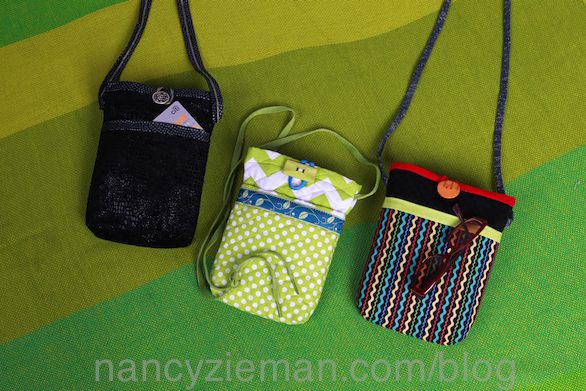 Thanks Mary, for sharing your gift sewing ideas on Sewing With Nancy! Tune in next week to see more of Mary's gift ideas in Sew Gifts–Make Memories Part Two.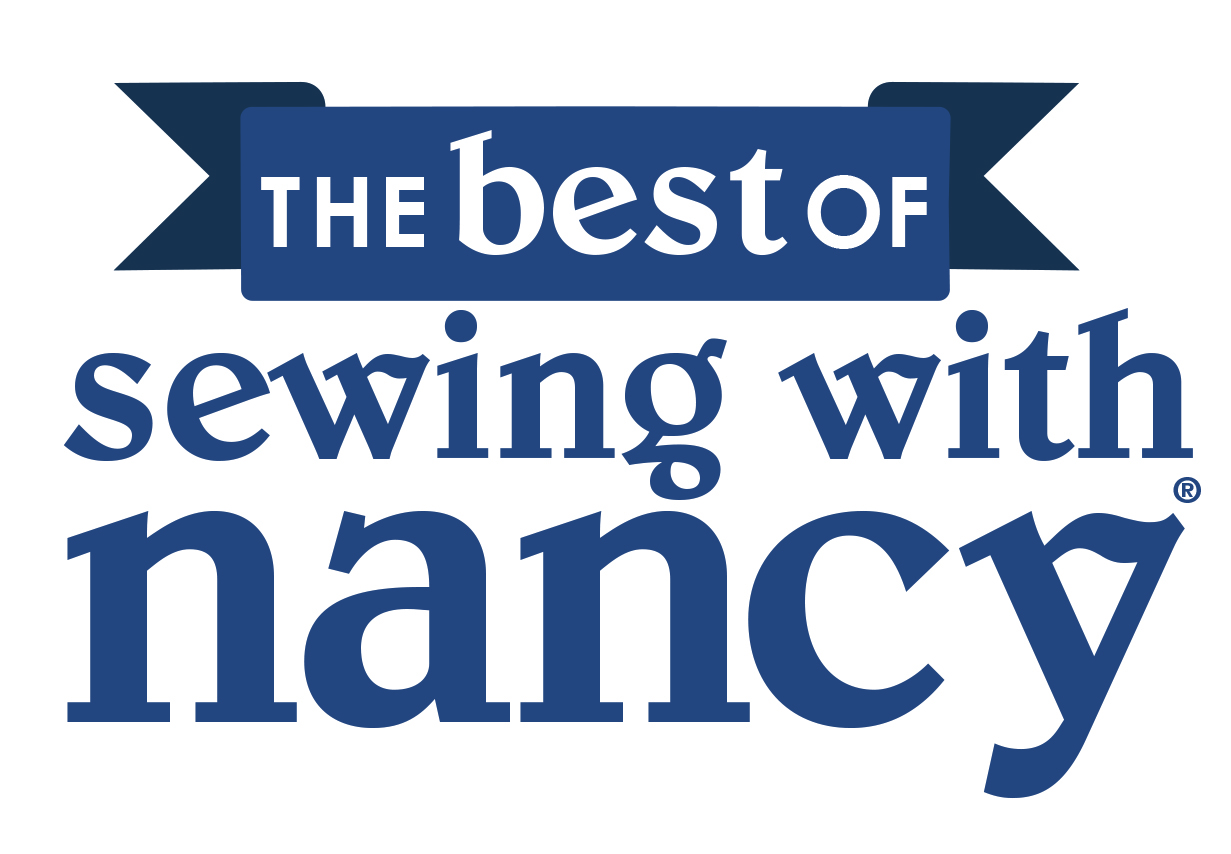 For a chance to win a copy of the book, Sew Gifts–Make Memories from Mary Mulari, please leave a comment below and let us know what gifts you're making.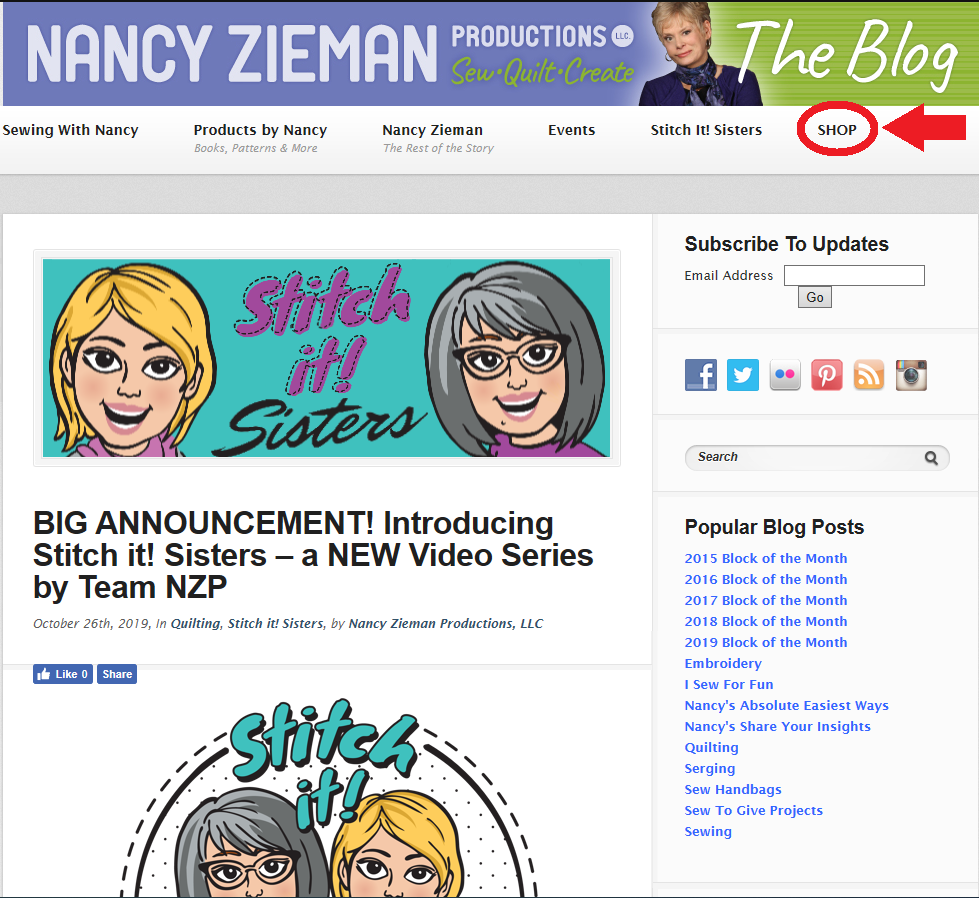 Shop newly added Books and Patterns by Mary Mulari  at shopnzp.com!
Nancy's Corner Spotlight! Today watch Nancy Zieman's 5 minute Nancy's Corner Interview on Sewing With Nancy. Revisit a period in history through the fashions of Downton Abbey. Nancy and Laura Fiser, curator of collections and exhibitions at the Paine Art Center in Oshkosh WI, showcase daywear fashions that tell great stories about the era and characters of the drama. Daywear from seasons one and three of Downton Abbey are featured, including many from the Crawley family plus Martha Levinson's fox-trimmed silk coat.
Happy Sewing!
Team Nancy Zieman
Nancy Zieman Productions. LLC.
Stitch it! Sisters is a production of NZ Productions LLC. Content in this feed is © copyright 2020 by Nancy Zieman Productions, LLC and may not be republished without written permission. You're welcome to forward the email to a friend or colleague but it's not okay to add the RSS feed automatically as content on a blog or other website. The FTC requires us to tell you that Nancy Zieman Productions, LLC has provided products by other companies in the course of doing business. The FTC requires us to advise you to take this information into consideration when reading this posting.