Sew a Color-Blocked Top for Summer

Welcome summer with a quick and easy wardrobe addition. My new color-blocked knit top, with The McCall Pattern Company is simple to create and color placement will accent your best features. Paired with a skirt, pants, or shorts, M7600 will give you a fresh new look for the summer season. Find my newest pattern at your favorite retailer or at Nancy's Notions.
Semi-fitted pullover tops have sleeve variations. A: Contrast upper front and back, scalloped lace trim. B: Contrast upper front and back, contrast middle front and back, scalloped lace trim. C: Contrast upper front, back and sleeve, contrast middle front and back.
Size ranges available with this collection are from misses sizes 8–24.
Suitable Fabrics—moderate stretch knits (35% crosswise stretch): Ponte knit, cotton knit, or novelty knit.



Color-Blocking Tips
Style A: Bring focus to your shoulders and face by placing a featured or contrasting fabric in the top color-block. Elongate the body by adding trim to the center front and/or center back.

Style B:  As shown below, using a dark solid color in the middle of the tank creates the illusion of having this be the slimmest area. Adding trim to the center front also creates a longer visual line along your torso. This style of blocking is great for an "apple" body shape. Notice the print at the top is smaller, while the print at the hem is larger. This will create a narrower appearance at the shoulder.
Style C:  If tank tops aren't your style, add sleeves to this casual look using View C.  This comfortable top will be sure to impress.
Sew Knits With Confidence
 Book
Haven't worked with knits lately or need an update? Find knit sewing updates in my book: Sew Knits With Confidence. This book is a lifetime compilation of techniques that make sewing fun and easy for all skill levels. You'll learn about sewing tools, easy sewing techniques, how to use a sewing machine and serger, how to select and use fabrics and patterns, and how easy it is to sew simple knit projects.
For a chance to win a copy of my new McCall's M7600 Color-Blocked Top, please leave a comment below. The McCall Pattern Company will give away one pattern to one US resident in the 48 contiguous states.
Bye for now,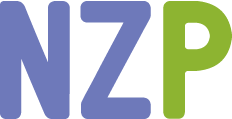 Content in this feed is © copyright 2017 by Nancy Zieman and may not be republished without written permission. You're welcome to forward the email to a friend or colleague but it's not okay to add the RSS feed automatically as content on a blog or other website.
The FTC requires us to tell you that Nancy Zieman has provided products by other companies in the course of her business. The FTC requires us to advise you to take this information into consideration when reading this posting.
Make sure you are subscribed to my enews mailing list so you won't miss a thing. Sign up here. Join us on Facebook, plus a host of other social media channels. Connect With Nancy today!
Save
Save