Make Soft Books for all Ages
By Emily Jansson,

Nancy's Notions

guest blogger
Soft books make wonderful, easy gifts to sew for little ones. Instill a love of reading in them earlier, too. Stitch a printed panel, featuring a favorite story or animal. Or, design your own custom book, complete with activities and textures with personal meaning.
Preprinted panel books make the perfect gift for a shower, or baby's first birthday. Once they hit 24 months, activity books are just the thing to get their hand/eye coordination going. You can find all of our project panels, including soft books, here.
Sewing these books isn't just for children: it's also a great way to keep those who suffer from Alzheimer's and dementia connected.
Print fabrics or iron-on transfers featuring family photos for a memory book. My grandmother had advanced Alzheimer's, and looking through old photos was always something she looked forward to, even when she couldn't remember exactly who everybody was. Sparking conversation and storytelling is an excellent way to help patients remain comfortable and engaged. Find printer fabrics and transfer sheets here.
Adding tactile activities to soft books can help children hone their fine motor skills, and can help those with dementia keep theirs. Add a zipper, Velcro shapes to sort, felt strips to weave, counting animals in a fabric print, etc.
Simulate a beloved family recipe: add "ingredients" to a "mixing bowl" pocket, turn the page, and open the "oven door" to reveal a baked confection. Tuck printable puzzles into a zippered or buttoned pocket. Try to keep the puzzles new and fresh. Leave clear vinyl pockets to be filled with revolving photos from their childhood/teenage/young adult eras.
For children, tucking a stuffed animal in at the end of the book is often a favorite activity. Stitch a little bed for them to tuck into, and a tiny quilt to draw over their little friend to say goodnight.
When making a soft book for someone with advanced dementia, do not hand it to them directly—instead, leave it around where they will find it on their own. The discovery of a new item can be helpful with neuropathways (and keep their pride intact, too).
Directions for an Alzheimer's Activity Mat can be found here. It sews up in no time, and can be used as inspiration for book pages in a larger soft book.
Or, create a quick panel quilt for search-and-find games. The names of objects or animals are printed along the border—it's up to them to find the objects within the main design. Now that's a fun game that anyone of any age can enjoy.
You can find the hide-and-seek panels here.
Thanks to Emily Jansson and the Nancy's Notions Team for sharing these great options for soft books!
The random winner of a
Sensational Scarves
book
is Jane H. She said: 
I love scarves and have recently made Mobius scarves from beautiful flannel for myself and others. I would love to try different versions for spring and summer. These patterns would be great to sew for charity fund raisers for my school and church.
Bye for now,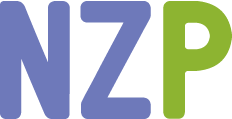 Content in this feed is © copyright 2016 by Nancy Zieman and may not be republished without written permission. You're welcome to forward the email to a friend or colleague but it's not okay to add the RSS feed automatically as content on a blog or other website.
Make sure you are subscribed to my enews mailing list so you won't miss a thing. Sign up here. Join us on Facebook, plus a host of other social media channels. Connect With Nancy today!