A New Season on Sewing With Nancy Begins with Makeovers

Kicking off the new Sewing With Nancy season is, The Best Sweatshirt Makeovers. For many of us, sweatshirts are a wardrobe basic. Decorated sweatshirts have played a starring role during many seasons. Looking back at all the styles created, I decided to feature a 2-part series with guest Mary Mulari, a self-proclaimed goddess of embellished sweatshirts. You'll find sweatshirt favorites recorded over several years of programming. This series features some of our favorite makeovers.
Transform A Pullover to a Cardigan
The most frequently requested upcycled sweatshirt style is to change a pullover to a cardigan. Learn the quick and easy transformation techniques along with appliqué tips and techniques.
Across the Front Appliqués
Appliqués can be subtle or dramatic. Mary's striking decorated sweatshirt is the perfect choice to wear while strolling through the farmer's market! The impressive appliqué cascades across the front of the cardigan with artful flair, yet it requires a minimum of creative time. Watch The Best Sweatshirt Makeovers Part One for Mary's tips on adding appliqués across the front.


Clever Closures

Mary and I break the rules in this episode! See how to change up the button placement with irregularly spaced buttons for a clever closure. In The Best Sweatshirt Makeovers book, you'll find directions for Mary's famous elastic button closure, pictured above.
Sweatshirt Makeovers for Kids
Now it's time to feature a few all-time favorite sweatshirt makeovers for kids. Pulling a sweatshirt on or off a little guy can be a challenge. This Construction Zone Sweatshirt with Mary's signature easy-to-apply zipper not only makes this an easy sweatshirt to wear, but also gives a point of interest to the pullover. Add an appliqué to ensure that this will be your little guy's "go-to" shirt on a cool day.
Don't stop there. You can place a zipper at the raglan sleeve for even more visual interest and style.
.
Ruffles and Frills for Little Girls
When choosing our favorite sweatshirt makeovers for this series, the goals were simple: Make certain the sweatshirts have a focal point and that the sewing is easy. The Ruffles and Frills Sweatshirt options certainly fits the criteria! The ruffled detail of satin stitching on the ribbing is a special effect that is enjoyable to sew while adding subtle frills.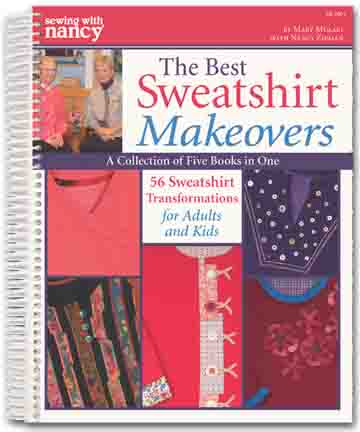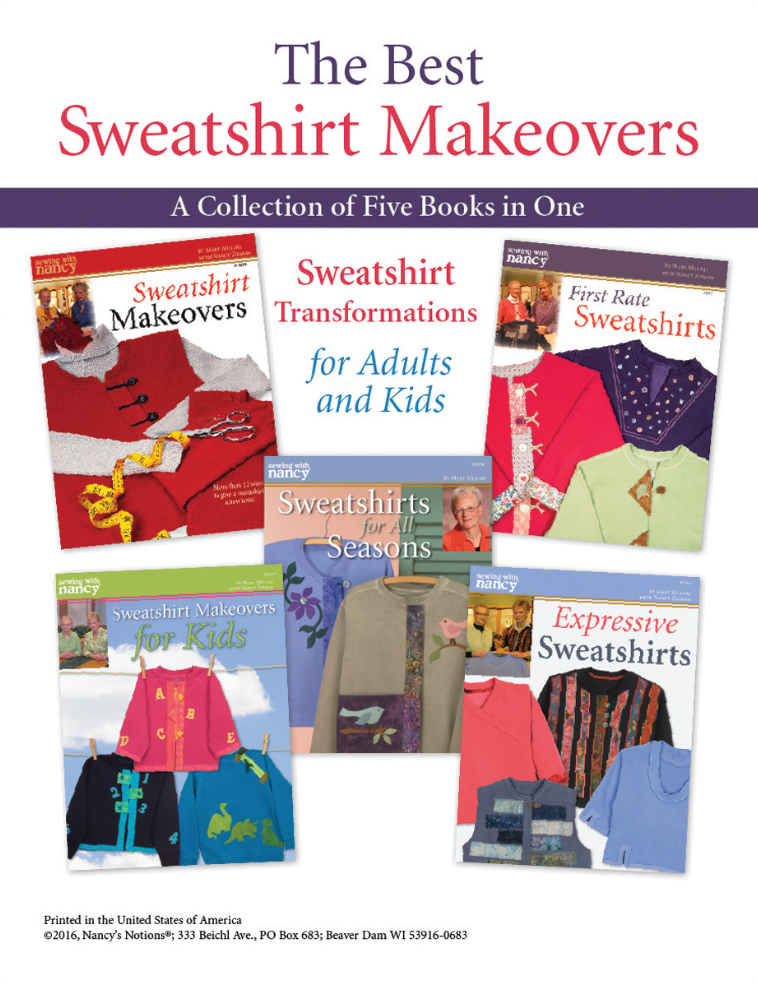 Add plackets, zippers, simple appliqués, and so much more. This collection of five books in one boasts 56 sweatshirt transformations for adults and kids. As an added bonus, the book also features a Sweatshirt Gallery with over a dozen designs chock-full of even more fresh ideas! Full-color photos and illustrations accompany step-by-step instructions and full-size pattern pieces. Soft cover, 116 pages. Only $19.99.

The random winner of a How To Sew Art DVD, from Nancy's Notions, is Cindy K. She said: I would love to win this DVD to make a quilt from a photo of my grandkids. I saw the show with Tammie and really enjoyed it.

The random winner of a copy of the
Crisscross Apron Pattern
 from 
Mary Mulari
, is Marie Cebulla. Her comment was: 
My daughter, her daughters & I make an abundance of apple pies every September. Using this pattern, I would love to make everyone an apple motif apron to wear during the apple pie production. The pocket would be an apple.
Bye for now,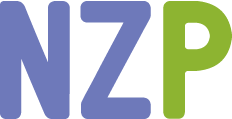 Content in this feed is © copyright 2016 by Nancy Zieman and may not be republished without written permission. You're welcome to forward the email to a friend or colleague but it's not okay to add the RSS feed automatically as content on a blog or other website.
Make sure you are subscribed to my enews mailing list so you won't miss a thing. Sign up here. Join us on Facebook, plus a host of other social media channels. Connect With Nancy today!