Sew Smart—A Three-Seasons Jacket Pattern

Cooler weather is upon us! My newest pattern with The McCall Pattern Company will keep you fashionable and comfy. Pattern M7512 is a tapered jacket with two unique collar options and sleeve lengths—ideal to wear during three seasons. The fabric I chose to use in both versions is ponte knit, a medium weight fabric that stitches like a woven, but drapes like a knit. Look for the pattern at your favorite retailer or at Nancy's Notions.
Choose from Two Styles
Style A: Don't you just love the graceful curve of the hemline! The collar will instantly frame your face, making this a picture-perfect jacket.
Style B: A modified cowl collar,  3/4-length sleeves, and exaggerated cuffs make this view the perfect weekender jacket.
Sizes included with this collection range from pattern sizes 6–22.
Suitable Fabrics—moderate stretch knits (35% crossgrain stretch): ponte knit, cotton knit, novelty knit, fleece.
Sew Knits With Confidence Book
Haven't worked with knits lately or need an update? Find knit sewing updates in my book: Sew Knits With Confidence. This book is a lifetime compilation of techniques that make sewing fun and easy for all skill levels. You'll learn about sewing tools, easy sewing techniques, how to use a sewing machine and serger, how to select and use fabrics and patterns, and how easy it is to sew simple knit projects.
The random winner of a copy of the book, Doll Costume Dress Up by Joan Hinds, compliments of F+W Media is Brenda. She said: I love making costumes! I made an ET costume for my son years ago and several children have worn it since then. My favorites are probably the wolf and Little Red Riding Hood that I made for my two oldest granddaughters. The Little Red Riding Hood costume was easy, but the wolf costume was very hard and it turned out great.
Bye for now,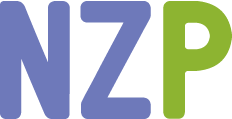 Content in this feed is © copyright 2016 by Nancy Zieman and may not be republished without written permission. You're welcome to forward the email to a friend or colleague but it's not okay to add the RSS feed automatically as content on a blog or other website.
The FTC requires us to tell you that Nancy Zieman has provided products by other companies in the course of her business. The FTC requires us to advise you to take this information into consideration when reading this posting.
Make sure you are subscribed to my enews mailing list so you won't miss a thing. Sign up here. Join us on Facebook, plus a host of other social media channels. Connect With Nancy today!