2018 Christmas Stocking Sewing Challenge Winners Announced
The 2018 Nancy Zieman Productions Christmas Stocking Sewing Challenge was so much fun to host. We've enjoyed seeing all the entries and the talent showcased in this exciting event. You'll view all the stocking entries at the bottom of this post! As you may know, the winners were chosen by a panel of judges. With 44 entries, it was quite a task for the team to narrow down winners. Thank you to everyone who participated!
If your stocking is featured here, you will receive an email from our team requesting contact information. Congratulations!
$1,075 in prizes!
Thank you to our generous sponsors!
June Tailor Shape Cut Ruler, Cut'n Press, T-Shirt Transformation, T-Shirt Project Fusible Interfacing, Holiday Stocking, Morning Blend Table Runner, Casablanca Placemat, Uplifting Mug Mat, Sophisticated Strips a $213 value


Reen W.
 Clover-USA, Mini Wonder Clips, Bordeaux Ultimate Scissors 130 with Nancy Zieman, Hold It Precision Stiletto, Wedge Iron, 6 -in- 1 Stick 'n Stitch Guide, I Sew For Fun Retractable Seam Ripper a $151 value

Laura S.
 Riley Blake Fabrics/Penny Rose One Quilted bag featuring Nancy Zeiman's first collection Farmhouse Floral, One Fat Quarter Assortment of Afternoon Picnic, One Mini Ruler Pal, Two different Riley Blake Designs enamel pins a $125 value
Janis T.
 Pellon prize bundle a $106 value
Marie K.
Ann S.
Nancy Zieman Productions, Farmhouse Floral Fat Quarter Pack, 3 Quilt Patterns and Pinwheel Project Sheet by Nancy Zieman Productions. A $101 value
Kathy L.
Katherine D.
Laurie W.
Martingale Five Random Winners: Merry Makers Book compiled by Lissa Alexander a $26.99 value
1–Brigitte K.  2– Sharon P.  3–Marilyn S.  4–Vickie Pe.  5–Nancy Ra.
Congratulations to everyone who won, and a huge thank you to everyone who entered. This whole event is made possible by the wonderful sponsors listed above. Thank you.
Look for Nancy Zieman Productions next sewing challenge in the spring.
If you'd like to see all the 2018 Nancy Zieman Productions Christmas Stocking Sewing Challenge entries, look no further!
1–Marlys C.   2–Barbara R.   3–Darlene J.
1–Bonnie S.    2–Laurie W.    3–Judy P.
1–Roberta S.   2–Laura P.   3–Katherine D.
1–Emma & Patricia L.   2–Shelley N.    3–Sharon B.
1–Joan M.  2–Vickie Po.  3–Sharon P.
1–Ann S.  2–Cheryl F.  3–Sandra W.
1–Clovis P.  2–Marie K.  3–Brigitte K.
1–Marcia KM.  2–Marilyn S.  3–Phyllis V.
1–Linda S.  2–Margaret G.  3–Vickie Pe.
1–Terrie G.  2–Nancy L.  3–Evelyn G.
1–Katie G.  2–Aida R.  3–Ranuka G.
1–Maggie C.   2–Janis T.  3–Nancy Ru.
1–Laura S.  2–Deb P.  3–Stephanie L.
1–Nancy Ra.   2–Reen W.   3–Stephanie K.
1–Penny B.  2–Kathy L.
For a chance to win a copy of Nancy Zieman the Rest of the Story—A Memoir of Faith, Family, and Friends, published by Nancy Zieman Productions, LLC, please leave a comment below sharing a favorite Christmas sewing project.
The randomly selected winner of the Crisscross Apron Pattern from Mary Mulari, is Christine Yavaraski.
Her comment is: This apron is the perfect Christmas gift for family & friends.
Happy Sewing and Quilting,
Team Nancy Zieman
Nancy Zieman Productions. LLC.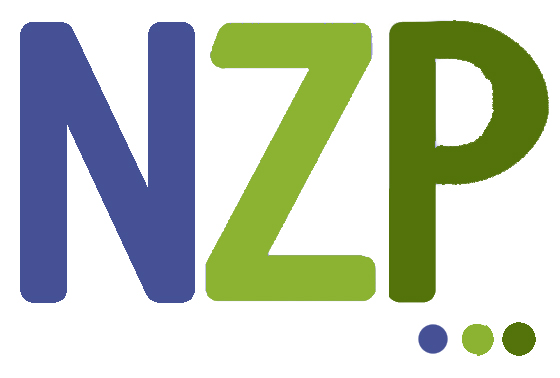 Content in this feed is © copyright 2018 by Nancy Zieman Productions, LLC and may not be republished without written permission. You're welcome to forward the email to a friend or colleague but it's not okay to add the RSS feed automatically as content on a blog or other website.
The FTC requires us to tell you that Nancy Zieman Productions, LLC has provided products by other companies in the course of doing business. The FTC requires us to advise you to take this information into consideration when reading this posting.
Make sure you are subscribed to Nancy Zieman Productions, LLC enews mailing list so you won't miss a thing. Sign up here. Join us on Facebook, plus a host of other social media channels. Connect With Nancy and Friends today!