12 Essential Sewing Tools and bernette Sewing Machine SALE Ending Tonight at ShopNZP.com!
NEW! bernette 05 Academy Sewing Machine
Equipped with a wide range of functions, 30 exclusive stitches and a fast motor, the NEW! b05 ACADEMY Sewing Machine lets you quickly realize your wildest ideas!
NEW! bernette b64 AIRLOCK Serger/Overlocker Machine
Whether you're a seasoned sewer or a sewing beginner, the NEW! bernette 64 AIRLOCK Serger is unbelievably easy to use and has all the features you'll need – and it's never been so easy to get started serging!
NEW! bernette 42 FUNLOCK Coverstitch Machine
Would you like to sew your own clothing that looks perfect inside and out? Then the powerful NEW! bernette 42 FUNLOCK Coverstitch Machine with a total of 4 coverstitches, and modern Swiss design, is perfect for you.
NEW! bernette b77 Sewing Machine
Get creative and sew your own clothes, quilts, or accessories with the NEW! bernette b77 Sewing Machine! Discover new stitches and sewing techniques with this easy-to-use computerized sewing machine.
NEW! bernette b79 Sewing and Embroidery Machine
The NEW! bernette b79 Sewing and Embroidery Machine is our top-of-the-line model. It offers everything a creator needs — this two-in-one machine makes creating a unique and special handmade projects with embroidered embellishments easy.
Whether you're an accomplished seamstress or a beginning sewist, in today's blog posting we're sharing our Twelve Essential Sewing Tools for making your next sewing or serging project a success!
Clover's 5-in-1 Sliding Gauge – Whether quilting or sewing, Clover's 5-in-1 Sliding Gauge is an ideal gauge that is a versatile and accurate tool to measure, mark and create.
Clover's Supersize 5-in-1 Sliding Gauge – The extra-long length of this ingenious gauge makes it easy to measure deep hems, accurately position grainlines, create large circles, position trims, and measure distances. The perfect companion to the original 5-in-1 Sliding Gauge.
Clover's Seams Right – Multipurpose tool for sewing and quilting, handy for measuring and checking seam allowances. Includes a slot for marking buttonholes. Ideal for ironing creases and perfect for pocket corners.
Clover's 6-in-1 Stick 'n Stitch Guide – Clover's 2-piece interlocking guide features ideal shapes and edges for perfect stitching. This reusable and repositionable adhesive guide sticks to sewing machine bed.
Clover's Clip 'n Guide Bodkin – Clover's Clip 'n Glide is super-flexible with a locking grip to securely hold elastic and ribbon. Clip provides firm hold on the end of elastic or ribbon to allow for effortless pulling through a casing.
Clover's I Sew For Fun Fabric Marking Pen – The extra-large tip of this Fabric Marking Pen from Clover makes easy-to-see markings. The blue marks made with this marking pen will disappear when washed with water.
Clover's Straight Tailor's Stiletto Awl – Clover's Straight Tailor's Stiletto Awl is designed for assisting in feeding fabric at the sewing machine and for piercing small holes.
Clover's I Sew For Fun Heart-Shaped Magnetic Pin Caddy & Heart-Shaped Pins Set – Easily pick-up pins from the center groove, plus, the pins are stored in one direction! The heart-shaped head featured on these pins make them easy to grab, the sharp finish make them easy to use.
Clover's Rainbow Wonder Clips Assortment; 50 pc. – Clover's Wonder Clips have great holding capacity for many crafts — can be used for patchwork, quilt, knitting and other various handicrafts. An ideal alternative to pins, especially when working with heavy-weight fabrics, dense pile fabrics, vinyl fabrics and other fabrics on which you do not wish to leave holes.
Clover's I Sew For Fun Point 2 Point Turner – Turn precision points and quickly mark creases with ease with Clover's Point 2 Point Turner! Fine tipped end for precision point turning. Curved end creates sharp seams and easily mark creases.
Clover's I Sew For Fun Spring Tape Measure – A no fuss, no muss tape measure — it automatically retracts with a push of a button. Clover's smooth and quiet mechanism allows you to stop at any measurement you choose.
Metrosene Plus Thread – This beautiful thread sews everything well — cotton, synthetics, mixed fabrics, linen or silk. The high tensile strength provides greater seam strength with no thread breakage and high chafe resistance. Its excellent smoothness and ideal sewability make the universal thread a reliable partner for all your creations.
Schmetz Sewing Machine Needles – Schmetz Needles supply a full range of needles to the sewing enthusiast. Schmetz is internationally known as the finest sewing machine needle manufacturer in the world. Your choice of high quality sewing machine needles can result in the same high quality, smooth, even stitches in your work. With Schmetz, you have options!
We hope you'll try our  Twelve Essential Sewing Tools, when stitching your next sewing projects!
Team NZP is designing sewing projects and patterns to be sewn with Nancy Zieman's innovative sewing techniques. Within each of our blog sewing tutorials and sewing patterns, we give you construction tips and specific sewing hints, along with tool tips to make sewing & serging fun and enjoyable – even for beginners!
New! bernette b77 Sewing Machine Available at Nancy Zieman Productions at ShopNZP.com


Happy Stitching!
Team Nancy Zieman
Nancy Zieman Productions. LLC.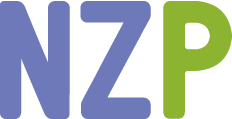 Stitch it! Sisters is a production of NZ Productions LLC. Content in this feed is © copyright 2021 by Nancy Zieman Productions, LLC and may not be republished without written permission. You're welcome to forward the email to a friend or colleague but it's not okay to add the RSS feed automatically as content on a blog or other website. The FTC requires us to tell you that Nancy Zieman Productions, LLC has provided products by other companies in the course of doing business. The FTC requires us to advise you to take this information into consideration when reading this posting.