Your First Sewing Book

What is the first sewing/quilting book you owned? That's the question I posed earlier this month, via this blog, Facebook, and Pinterest. Enjoy the selected responses below, plus a spotlight on one of my followers. My favorite part about your responses is that many of you remember exactly what motivated you to grab the book and what you first stitched. Beautiful stories.
What is the first sewing/quilting book you owned?
Magazines Count!
"Does a magazine count? I bought a Quilter's Newsletter Magazine back in the 1980s that inspired me. I kept it for years, looked at it over and over, until it actually fell apart. I was taught sewing by my mother, then she taught me how to make a quilt in 1964. I made several very simple 4-patch quilts after that, but that magazine showed me that there is so much more to quilting than 4-patch and strips."—Nancy M. Richardson, Lebanon, IN
Our Friend, Eleanor Burns
Eleanor Burns, quilting instructor extraordinaire, author, and Public Television host, will be flattered to know that many of you started with one of her books from her Quilt In a Day series. Eleanor is a fantastic source of quilting inspiration for us all.
Amish Culture and Heritage
"Both of my grandmothers taught me to sew, however, my Grandma Patterson taught me to quilt. The first book I ever owned was really a combination of sewing and quilting. I have Amish and Mennonite relatives and my grandma wanted me to learn and understand their culture, history, and place in quilting. It was given to her by her mother and she gave the book to me when I was at the tender age of 8. It's called  The True Story of Amish Quilting and You. It's filled with information I never knew about my family history, the patterns used, and the significance of each block or quilt. I have it in her cedar chest to keep it safe, but I clearly remember starting to read it right then and there, and I was fortunate enough to have her with me for many years after that so I could ask questions. We even went to a quilting bee and we sat and hand quilted right along with my relatives. How could I not love quilting my whole life with such great teachers all around me? It's been a blessing to me and cherished memories."—Dianne Patterson, Olathe, KS
Mary Ellen Hopkins
"It's OK If You Sit on My Quilt by Mary Ellen Hopkins, a very funny lady, was my first quilt book. I like the idea that a quilt is made to wrap someone up in love and keep them warm and cozy. I have made a few show quilts, but the thing that warms my heart the most is to see my quilts being loved and used. I have pictures of my grandson laying on the floor cuddled up in his well used quilt and my grandaughter playing with her dog and covering him up with a whole stack of her quilts. I pull them out of the laundry basket nicely wrinkled and puckered up with texture from many washes, take a look at the details of my piecing or admire the fabric prints, and then I hand them off to the person who loves them to cuddle with again—no need to fold. My son asked me to replace the worn binding on his beloved quilt, a heavy extra long quilt made for him as a growing teenager. It has become the favorite quilt for his whole family to cuddle under. I said No, now that it is worn it can be retired to be folded over a quilt rack he made back in high school, to be cherished for all the love it shows. I now have an excuse to make a new quilt. The new one is even bigger than the first one and made to look like fire since he is now a fireman. We took it over to the firehouse and took pictures with it draped over the fire truck. My family loves to have their quilts backed with Minky fabric because it is always warm and super soft. Some may wonder if it will hold up as well as sturdy cotton but we can tell you it stands up to the test of time, washing, and love. I hope they will proudly share their stories of my quilting love long after I am gone." —Cindy O'Neal, Dumfries, VA
Great British Sewing Bee
"My first sewing book was the book accompanying the BBC series Great British Sewing Bee, the TV series that inspired me to take up sewing again after a 20 year break. Only later did I take up quilting when I wanted to find something to do with all the left-over fabrics (my first quilt was not made with quilting fabrics and it worked fine). I learned quilting mainly from on-line sources; Sewing with Nancy, Craftsy, Quilt-in-a-Day, MSQC, and so many others, and when it came to buying my first quilt book I chose a practical one named 500 Quilt Blocks by L.  Godsworthy & K. Green."—Cecilia Nilsson, Rijnsburg, Nederland
4-H Project Books
"My first book was an Ohio 4-H project book. Working with my mother, who really didn't know how to sew, I made my first apron and a coordinating kitchen towel, using what I thought was a beautiful feed sack.  I still use the towel, 60 years later. My first sewing kit was a wooden cigar box that I stocked with supplies.  I received a blue ribbon for my efforts and the start on a great skill that has filled my closet and given me ways to challenge myself while teaching others about fabrics, threads, and machines."—Gale Betterly, Richfield, OH
New Methods
"Bishop Method of Clothing Construction by Edna Bryte Bishop was my first sewing book.  It was a text for Clothing 101 my first year of college in the fall of 1963.  Edna Bishop's methods were rather different from what we had learned in 4-H.  I especially remember collars, as she didn't use the back neck facings on shirt-type collars.  My collection has continued to grow since that time!"—Myrna Wear, LaBelle, MO
History Turned Hobby
"The Story of Betsy Ross was my first sewing book. I read it for a 4th grade book report on someone famous. The story told of how she learned to sew. It stressed how important it was to take small stitches so her father's pants would not rip when he got them caught on a twig while he was out hunting. I still think about doing my best just before I have to go back to rip out a seam and do it over. I read that story over 50 years ago, and it still has an impact on my sewing after all these years."—Barbara Schumacher, Brookfield, IL
4-H, Sewing, Quilting, and Competition Suits
"My father, who taught me to sew, gave me Singer Sewing by Mary Brooks Picken, when I was a teen. I studied it from cover to cover, and I used it to make my 9th grade graduation gown. It was an excellent book, which I gave to 4-H several years ago. My dad said to me at the time, 'Someday you will write a book like this, Miss Stitches.' I didn't write a book but have published articles and chapters."
"My first quilting book was Quick and Easy Quilting by Bonnie Leman. I have used and enjoyed most of the techniques in this book, and I still keep it handy! One quilt I made from Bonnie's book is, a Biscuit; it was constructed of swim suits my daughter had during her competitive swim career. She still treasures this as a reminder of her path to NCAA!"—Dorthoy Martin, Rockville, MD
So much more than Home Ec
"Besides the classroom book in high school, the first book I bought was a small, paper book, which gave instructions for embroidery, knitting, crochet, and starting to sew. I bought it while in college and still use it today for ideas to incorporate into my quilts. The instructions were the simplest yet the most complete ones I ever found. They even gave some project instructions to practice on. I am 70 years old and wish I could find another copy of this book, but I must have bought the last one since I have never found it again. I am still looking, though, when I see new books while out and about."—Barbara Walock, Farmington Hills, MI
February's Reader Spotlight:
Sewing Inspiration for Life
"Shortly after I got married in 1972, I bought a sewing machine and a McCall's Sewing Book (pink). I learned to sew in junior high but didn't have much time for it until after I graduated from college. It all fell into place when I married, tho, because my initials became SEW. Sewing has been my passion and I have done a lot of sewing for my kids and myself. It's the best hobby ever, and I'll never run out of things to create."—Sarah Wilde, Columbia, IL
Do you still continue to pick up sewing/quilting books? What sparks your curiosity?
When my children were young I sewed many things for them and bought many patterns and books. Now that we have a granddaughter (9 months), I am anxious to get back to sewing girly dresses and summer wear. My first thought would be to see if I have an old pattern that I could use for her.  If not, I would check on the Internet. Although, so far I have not purchased a pattern online.
What types of sewing/quilting projects do you lean towards?
When our first grandson was born 9 years ago, I bought an embroidery machine and lettering software. I have so much fun embellishing clothing with personalized designs and sayings. I've made bibs and embroidered 'I'm not crying, I'm praising the Lord,' many tooth fairy pillows with the child's name, totes, purses, pillows, and wall hangings. I seem to like to sew easy projects that I can make and use. I never got the hang of quilting.
Does your family have a favorite item you've made?
The items that I have sewn that my family likes the best are my bean bag foot stools. I buy used bean bags from rummage and garage sales. I open up the bags, take out the Styrofoam beads and carefully pour them into my newly sewn stools. We have three in our family room and someone is either resting their feet on one or sitting on it. I have also made many lap sized bean bags to hold books or tablets while reading.
 I will admit that my husband isn't too fond of the Styrofoam beads that float around when I transfer the beads, but he's the first to use his foot rest and book holder.
What are you going to sew next?
I am not sure what sewing project I am going to do next, but I do have two more old bean bags in the basement waiting to be repurposed.  Sewing has always been so rewarding for me. It is my creative outlet and gives me a huge sense of satisfaction. Thanks to the Internet and Pinterest, I will be always be sewing. And, I will continue to read Nancy's blogs for more ideas and new tools for the love of sewing!!
– – – – – – – – – – – – – – – – – – – – – – – – – – – – – – – – – – – – –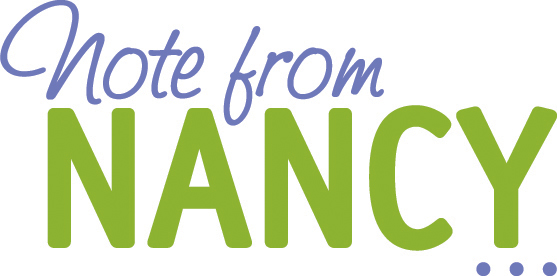 We've come a long way in publishing, in regards to sewing technique books. The book world has had quite a journey—from hand-drawn illustrations to precise computer generated lines, and black and white photography to full color images, or even digital design mock-ups.
The fundamental techniques and proven methods continue to be my favorites, while I'm always embracing ideas to enhance the basics. Through the years, I've whittled down the core techniques and added tips/modifications to create the Absolute Easiest Way to Sew. This is a fantastic beginner book and is a great resource for seasoned seamstresses. It is a great addition to your sewing book library.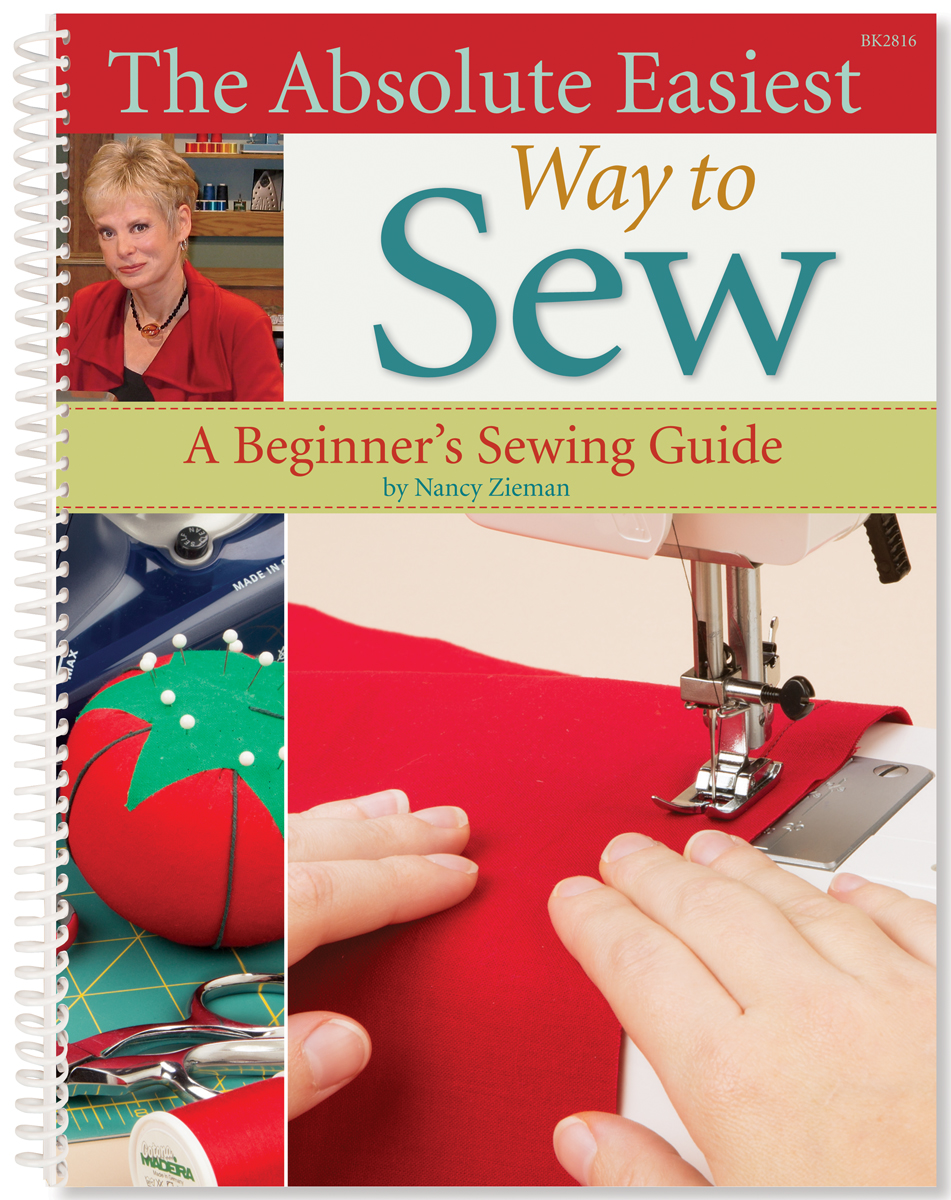 March Share Your Insight
Question
March Question: What was the first sewing machine you owned?
Submit your answer by March 15, using the form below, to be considered for our March Reader Spotlight.
Disclaimer: We may contact you to verify your answer. Your contact information will not be used for any other reason. Your submission to Nancy Zieman Productions, LLC, including contact information, gives us the right to modify, use, distribute, reproduce, publish, and display the submission indefinitely in all media, means, and forms without any payment to you. You hereby represent that you haven't copied the content from a book, magazine, newspaper, or other commercial source.
Watch The Absolute Easiest Way to Sew (Part One, Part Two, and Part Three) on Sewing With Nancy online.

Bye for now,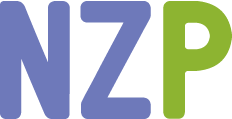 Content in this feed is © copyright 2017 by Nancy Zieman and may not be republished without written permission. You're welcome to forward the email to a friend or colleague but it's not okay to add the RSS feed automatically as content on a blog or other website.
The FTC requires us to tell you that Nancy Zieman has provided products by other companies in the course of her business. The FTC requires us to advise you to take this information into consideration when reading this posting.
Make sure you are subscribed to my enews mailing list so you won't miss a thing. Sign up here. Join us on Facebook, plus a host of other social media channels. Connect With Nancy today!
Save
Save
Save