Wind Chime Column Quilt

I am not patient enough to spend months on a large sewing project, despite my love for sewing. One day, I started to brainstorm — how about a quilt with columns instead of blocks! "Column-based quilts" was an idea that grabbed hold of me and more quilt designs flowed. Come with me as I show you the Wind Chime Quilt from my book, Quick Column Quilts.
Today's quilt is featured in part-three of Quick Column Quilts on Sewing With Nancy. Watch it online. Listed below is the basic technique for creating the Wind Chime Quilt. By the way, all of the instructions for the quilts are found in the book, Quick Column Quilts.
Watch part-one of Quick Column Quilts on Sewing With Nancy online.
Watch part-two of Quick Column Quilts on Sewing With Nancy online. 
Wind Chime Column Quilt
The wind chimes hanging from our deck served as the inspiration for this Wind Chime Column Quilt. Just like real wind chimes, the angled accent pieces, seem to move as if gently nudged by the wind. Here's a little preview of how I designed and made this column quilt:
Auditioning fabrics
You'll learn how to use a print fabric to audition other fabrics to see if they're compatible. The striped fabric served as the color inspiration for this quilt. All of the "wind chime fabrics" came from my stash. Once the main print fabric was selected it was easy to find coordinates; making this a great stash buster quilt. Simply add the background yardage to tie the color story together.

Strips
Use the pattern in Quick Column Quilts to create this quilt approximately 80″ x 88″ by cutting assorted background and foreground strips at varied widths.
Diagonal Cuts
Waste not want not: Since some of the fabrics were short on yardage, I designed a way to use almost every inch of a strip.
Match the short ends of each strip.
Use a 1/4″ seam allowance to chain piece each strip, forming a tube.
Clip apart chained pieces.
Press the seam allowance open.
Cut each tube into angled pieces by aligning the fabric along a vertical marking on the cutting mat.
Use the 45° angle on the ruler to make cuts at approximately 1/2, 1/3 or 1/4-length intervals.
Note from Nancy: It might be wise to roughly determine the lengths of the columns and leave spaces for the background fabric. Then, cut the lengths of background fabric to achieve the required column lengths.
 
Making Columns
Lay out the columns on a large work surface to arrange the design.
Join background and foreground strips using a 1/4″ seam allowance.
Note from Nancy: Off-set the cut edges by 1/4″ to compensate for the 45° angle.
Square the top end of each column, aligning the ruler at a 90° angle and trimming away the excess fabric.
Add a solid background column to the right-hand edges of each pieced column.
Press seam allowances towards the solid background column.
Bye for now,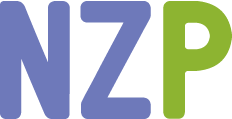 Content in this feed is © copyright 2015 by Nancy Zieman and may not be republished without written permission. You're welcome to forward the email to a friend or colleague but it's not okay to add the RSS feed automatically as content on a blog or other website.