Tried & True Sewing and Quilting Tips, Part Two

Sewing and Quilting specialists took time out from their busy schedule, while teaching at Nancy's Notions Sewing Weekend event in Beaver Dam, WI, to record some of their favorite sewing and quilting tips. Today we'll showcase the second episode of the two-part Sewing With Nancy mini-series, Tried & True Sewing and Quilting Tips.  I hope you enjoy the range of personalities and their tips!
Pam Mahshie, Baby Lock Sewing Machine National Education Ambassador, shares her tips for successful hooping for machine embroidery.
Rita Farro, Author and Blogger, shares her T-shirt fringe techniques.
Wendy Butler Berns, fiber artist, teacher, and lecturer, shares her tips for stabilizing art quilts with Pellon Décor-Bond.
Jill Repp, from June Tailor, shares tips for using spray starch in sewing and quilting.
Mark Lipinski, of the Slow Stitching Movement, shares his 3-D faux Cathedral Window block technique.
I know that you've learned numerous sewing and quilting tips during this two-part series. My gratitude goes out to all my friends who made this program possible. In case you missed it, last week my guest tipsters shared six additional great tips in the first episode of Tried & True Sewing and Quilting Tips. Remember you can watch this episode and many other Sewing With Nancy shows online at nancyzieman.com. Plus, in the book that accompanies the show, 50 Tried & True Sewing and Quilting Tips, I've included 39 of my favorite sewing and quilting tips!
For a chance to win a copy of the book, 50 Tried & True Sewing and Quilting Tips, please share your favorite sewing or quilting tip below in the comments. A random winner will be selected.
The randomly selected winner of a copy of the Change-Up Patchwork DVD from Nancy's Notions is Dorothy H.
Her comment was, "What fun ideas! I would love to add that to my collection of Nancy's books!"
Bye for now,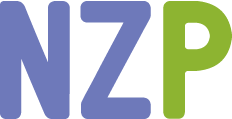 Content in this feed is © copyright 2017 by Nancy Zieman and may not be republished without written permission. You're welcome to forward the email to a friend or colleague but it's not okay to add the RSS feed automatically as content on a blog or other website.
The FTC requires us to tell you that Nancy Zieman has provided products by other companies in the course of her business. The FTC requires us to advise you to take this information into consideration when reading this posting.
Make sure you are subscribed to my enews mailing list so you won't miss a thing. Sign up here. Join us on Facebook, plus a host of other social media channels. Connect With Nancy today!
Save