Sew Creative Quilt Backs
Add creativity to the back of your pieced quilt with a scrappy, patchy backing. The customary way of creating a quilt back is to cut two or sometimes three lengths of fabric and piece them together. Not only ho-hum, but at times it's expensive.
Lately, my staff and I have been randomly piecing together quilt backing from the leftover quilt top fabric. I'm sure many of you have done the same. For those of you who haven't, give it a try!
Back of the Quilt—Front of the Quilt
I only purchased one length of fabric, the print, the remaining pieces were leftovers. It took a little time, but worth the effort.
This quilt top is called the Happy-Go-Lucky Chevron Column Quilt from the Quick Column Quilts book. 
Look at the Back, Then the Front!
A queen-sized quilt, which this is, would normally require three lengths of fabric. Not so with this creative option.
The front view is a version of the Heartbeat quilt from Quick Column Quilts.
The Back Can Be as Interesting as the Front
A leftover column from the quilt front serves as the focal point for the quilt back. Notice how the quilting stitches really add to the design of the quilt back.

The face of the quilt is called Wind Chimes, another of the projects from Quick Column Quilts.
Make 12+ Bold & Beautiful Designs
The instructions for these three featured quilts, plus 10 more are all found in Quilt Column Quilts.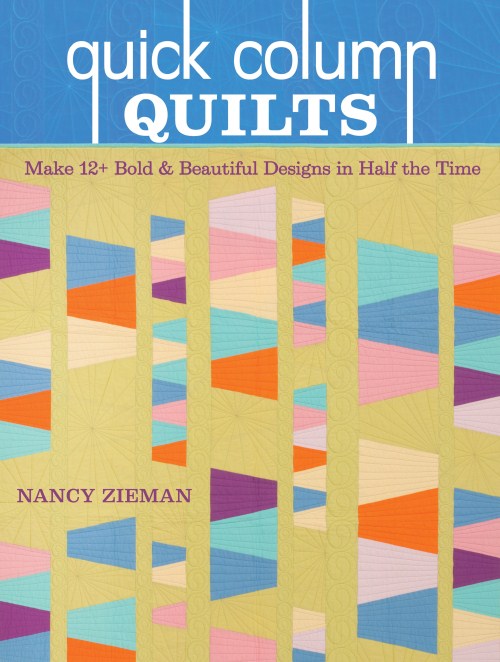 Bye for now,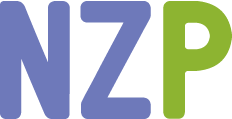 Content in this feed is © copyright 2014 by Nancy Zieman and may not be republished without written permission. You're welcome to forward the email to a friend or colleague but it's not okay to add the RSS feed automatically as content on a blog or other website.