Get Stitching With 5-inch and 10-inch Precut Fabric Squares

Buying a bundle of precut fabrics is like buying a bag of colorful candy—you never know what's all included until you open the package. But there's one guarantee, the fabric will always be a tasteful combination of color and design.
Then there's the question: What to do with that bundle of eye candy? On today's episode, part two of the all New! Precut Fabrics for Speedy Projects on Sewing With Nancy, Maria DeGroot, educator and ardent quilter, has some answers! If you missed part one of the new series, watch it online.
Precut Reference
We'll be using precut fabrics throughout this three-part series of Sewing With Nancy. If you're curious what we mean by "precut fabrics," here's a quick reference:
5″ Squares: Charm Packs or 5″ Stackers
10″ Squares: Layer Cakes, Ten Squares, or 10″ Stackers
2-1/2″ Squares: Mini-Charms
Fat Quarter: 18″ x 22″
2-1/2″ Strips: Jelly Rolls, Roll-ups, Design Rolls, Rolie Polie
5″ Strips: Dessert Rolls, Charm Rolls
1-1/2″ Strips: Honey Buns, Skinny Strips
6″ Triangles and Hexagons also available but not in this series
Chocolate Cake with Sprinkles quilt
Maria enjoys figuring out ways to use precut fabric bundles. The first treat in this episode is the Chocolate Cake with Sprinkles quilt. The use of 10″ fabric squares, sometimes called Layer Cakes and the chocolate-colored fabric, creates a great bed quilt for guys. Maria shares her technique for using the 10″ squares in today's new episode of Sewing With Nancy.
Quarter Log Cabin
Quilt
The Log Cabin is a quintessential quilt pattern, yet it's okay to remodel the design. Maria's next quilt features just a quarter of the traditional block. A stack of 10″ squares provides just the right amount of fabric, plus it offers a great variety of prints to give the quilt visual appeal. Take your Log Cabin quilts to the next level with Maria's precut tips on today's episode.
Charming Tote
A tote is an ideal stage to feature the fabric coordinates that started out tied together in a bundle. Maria cleverly used 5″ squares from a bundle, plus an accent fabric that worked in harmony to highlight the beautiful, batik fabrics. This big tote is ideal to take on a road trip or to a quilting class. Watch Sewing With Nancy online and make this tote using your precut fabric.
  Precut Fabrics for Speedy Projects book includes:
Nancy Zieman and guest Maria DeGroot showing how to use precut fabric packages for a variety of projects
Incorporating precut fabric options—5″ squares, 10″ squares, and 2-1/2″ strips with yardage to quickly create coordinated projects
Easy techniques to give 9-patch blocks a whole new look
Quickly making volumes of half-square triangles from 10″ precut squares to arrange in modern blocks
Giving a new twist to a traditional Log Cabin block complete with on-point layout and setting triangles
Creating gussets to form totes
Using alternative fabrics (flannel and fusible foam) as batting
Using the wobble stitch for "Quilt-as-you-go"
Making and positioning straps for totes
Projects include:
Charm Pack Scramble Quilt and Variations
Four's the Charm Quilt
Chocolate Cake with Sprinkles Quilt
Quarter Log Cabin Quilt
Charming Tote
Strip by Strip Reversible Quilt
Split and Spin Pinwheel Quilt
Quilt & Go Tote
For a chance to win a copy of the new book, Precut Fabrics for Speedy Projects from Nancy's Notions, leave a comment sharing which type of precut you purchase most often.
Bye for now,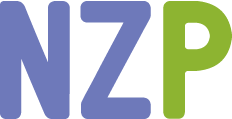 Content in this feed is © copyright 2017 by Nancy Zieman and may not be republished without written permission. You're welcome to forward the email to a friend or colleague but it's not okay to add the RSS feed automatically as content on a blog or other website.
The FTC requires us to tell you that Nancy Zieman has provided products by other companies in the course of her business. The FTC requires us to advise you to take this information into consideration when reading this posting.
Make sure you are subscribed to my enews mailing list so you won't miss a thing. Sign up here. Join us on Facebook, plus a host of other social media channels. Connect With Nancy today!
Save