Seams Right—One of the Handiest Sewing Notions
I was recently asked what I like about the Seams Right sewing and quilting notion. I like it when I'm asked easy questions! Here's my list.
13 Measurements—The Size of a Credit Card
We purposely designed this tool to be the size of a credit card. Why? It's a convenient size that comfortably fits in our hand. (The credit card companies did that research for us!)
Within the compact size, there are six extended green tabs. These are the most common seam measurements for quick and easy reference.
I frequently use the 1/4″ for quilting, especially when checking the accuracy of my seam allowance. Note: When making 1/2- and 1/4-square triangles that are used within the same block, it's imperative that the seams are exactly 1/4″; otherwise, the finished components of the block will not be the same size.

For more details on creating triangles, read my blog on

Create No-Hassle 1/2-Square Triangles

and

No-Hassle 1/4-Square Triangles. 
Hems frequently are 1″ wide. Need I say more?
It's curious how many times a 3/8″ seam is needed. Before topstitching the zipper, a stitching line was marked. Handy!
Also notice the six interior measurements. I'm surprised how often I reference the 1-1/8″ measurement!
Then, there's the buttonhole guide. After I determine the distance from the centerfold, I mark the starting and ending point for all the buttonholes. Presto—uniform sizes.
Why do I use the Seams Right sewing and quilting gauge? The simple answer— it's handy!
For a chance to win a Seams Right tool compliments of Clover, let me know how you use this handy gauge.
Bye for now,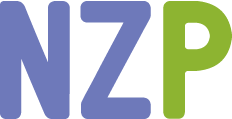 Nancy Zieman—author, pattern designer, businesswoman, producer, and national sewing authority—is the host of the popular show Sewing With Nancy®, which appears exclusively on public television stations across the United States and Canada. Follow Nancy's Blog at NancyZieman.com/blog and sign up to receive Nancy's E-News for the latest news in Sewing, Quilting, & Creating.
Content in this feed is © copyright 2014 by Nancy Zieman and may not be republished without written permission. You're welcome to forward the email to a friend or colleague but it's not okay to add the RSS feed automatically as content on a blog or other website.