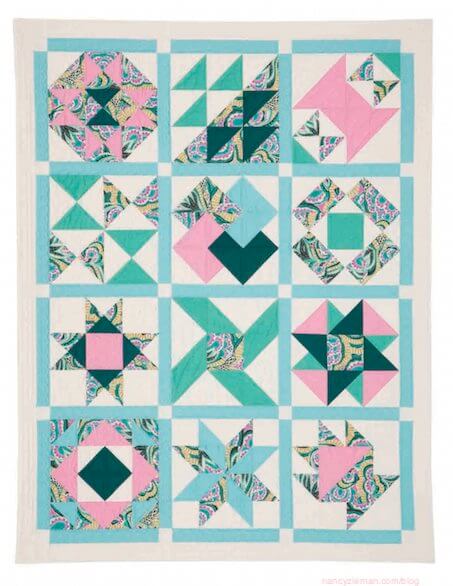 No-Hassle 1/2-Square Triangle Quilt Blocks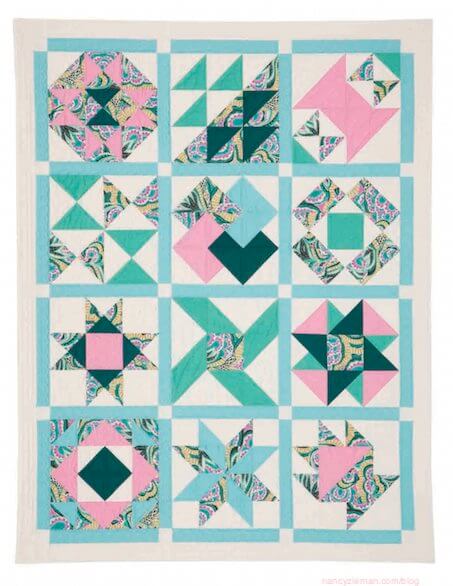 One of the easiest places to start quilting is with a 1/2-square triangle. Nancy Zieman shows how to create this traditional quilting staple without fussing around with bias-cut edges. Make the block unit easily, "Nancy's no-hassle way", with this episode of Sewing With Nancy, which features blocks from Nancy's book, No-Hassle Triangles Quilt Blocks.
During the first episode on Sewing With Nancy, learn to create six different blocks, all made with 1/2-square triangles. During the second episode—next week's feature—learn about 1/4-square triangles. Watch this Sewing With Nancy episode!
The Box Quilt (1898)
One of the more streamline quilt blocks to create from 1/2-square triangles is the Box Quilt. First illustrated in print in 1898, it's created with eight 1/2-square triangle blocks and a square. The design has great movement, reminiscent of a pinwheel.
Shadow Play
Instead of making all the 1/2-square triangles from the same fabrics, stitch together three different color combos. This block is called Shadow Play, where the fabric choices create the impact.
Godey Design
Godey's Lady's Book was a monthly magazine published in Philadelphia between 1830 and 1876. Before the Civil War, it was the most widely circulated magazine in the United States. Sarah Josepha Hall was the editor of the magazine from 1837 to 1877; she also wrote Mary Had a Little Lamb. One of the designs featured in the magazine in 1858 was simply called, Godey Design.
Square in a Square
When researching quilt block names, Nancy found literally dozens of quilt blocks named Square in a Square. With seemingly limitless geometric options with squares, no wonder it's a common name. Regardless, it's an attractive block all designed with 1/2-square triangles.
May Basket
May Basket is another frequently used name for a quilt block. This block is also named, Cactus Flower. Your fabric choice will dictate the name. This version combines two sizes of finished triangles: 3-1/2″ and 6-1/2″, giving the block a center focal point.
Nancy's Spool
This block may or may not be an original arrangement of 1/2-square triangles. Our guess is that it has been created before, but since Nancy couldn't find it in print, she named it Nancy's Spool.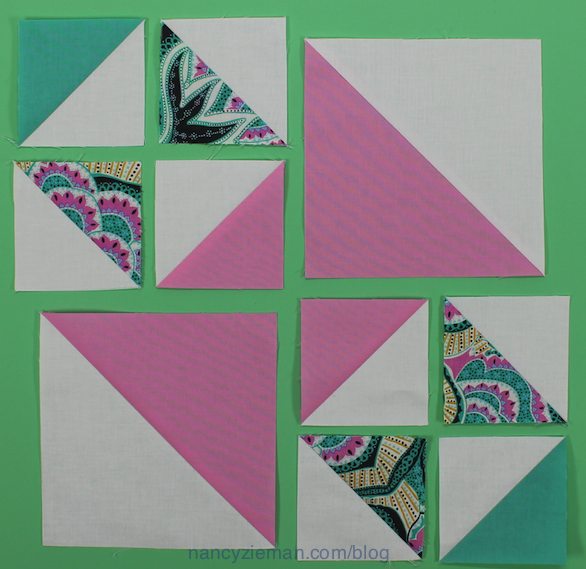 How to Make 1/2-Square Triangles
During the TV episode, Nancy shares how to easily make the above blocks as well as basic 2-1/2″, 3-1/2″, 4-1/2″, 5-1/2″ and 6-1/2″ half-square triangles. (Learn 1/4-square triangle tips in the next episode!) There's no hassle and no need to cut a single triangle! The measurements are printed on the No-Hassle Triangles Gauge that Nancy designed for Clover.
Lay the No-Hassle Triangles Gauge onto squares to double-check the block size. If the block set is larger or smaller than the confines of the gauge, recut the blocks.
Stitch a scant 1/4″ from each side of the center marking.
Cut along the center diagonal line.
Presto, there are now two accurate 1/2-square triangles!
Just click and watch No-Hassle Triangle Quilts Part One online! You'll see step-by-step details for creating these six precision-made quilt blocks.
Make This Sampler Quilt at Home
The No-Hassle Triangles Quilt book shows exactly how to make the 12-block sampler quilt. Hint: the remaining six blocks will be featured in part two of No-Hassle Triangles Quilts. For best results, use the No-Hassle Triangles Gauge.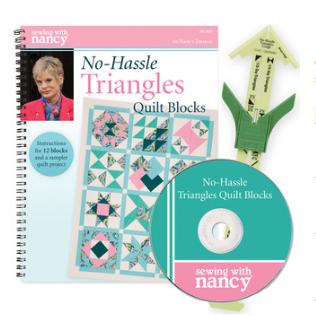 For a chance to win a copy of the No-Hassle Triangles Quilt book, tell us which of the 1/2-square blocks you would like to make.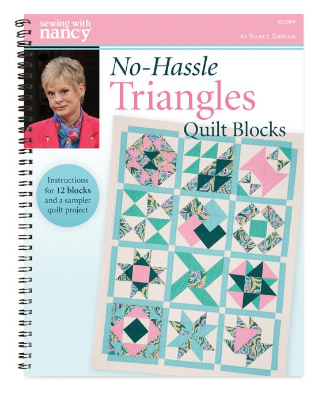 The randomly selected winner of a copy of Sew Simple with Rectangles & Squares Book and DVD is Tiffany.
Her comment is: I love all of the projects, but I'm definitely going to create the CLOSET ORGANIZER first. Though I must admit I have a different use for the organizer. And I have a creative twist to add on to personalize the organizer for gifts!
Happy Quilting,
Team Nancy Zieman
Nancy Zieman Productions. LLC.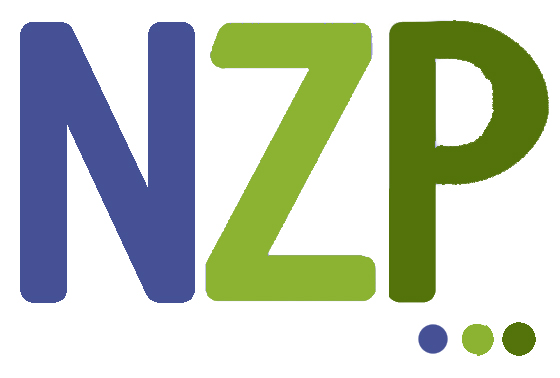 Content in this feed is © copyright 2018 by Nancy Zieman Productions, LLC and may not be republished without written permission. You're welcome to forward the email to a friend or colleague but it's not okay to add the RSS feed automatically as content on a blog or other website.
The FTC requires us to tell you that Nancy Zieman Productions, LLC has provided products by other companies in the course of doing business. The FTC requires us to advise you to take this information into consideration when reading this posting.
Make sure you are subscribed to Nancy Zieman Productions, LLC enews mailing list so you won't miss a thing. Sign up here. Join us on Facebook, plus a host of other social media channels. Connect With Nancy and Friends today!