Modern Quilts Made Easily

How often have you wanted to make a quilt, but didn't think you had the time? When I began thinking about quilting making in terms of columns rather than blocks, that's when the sewing and quilting process changed; it became quicker, easier, and the look was more modern. Welcome to my first episode on Sewing With Nancy featuring Quick Column Quilts. 
During this first episode, learn the streamlined details of creating three unique linear quilts–large or small, the sewing is most enjoyable!
The Heartbeat Column Quilt
The design bears only a vague similarity to an echocardiogram, yet I think you can see why I chose that name! Like the rhythms of the heart, the peaks and valleys of the fabric provide a pleasing and a rhythmic movement. The stitching may be quick, yet the pleasing result is long-lasting. This is a great beginner quilting project.
Heartbeat Column Quilt—Double, Queen, or King-sized
Not limited to a baby or lap quilt, the Heartbeat Column Quilt is ideal for larger quilts. Using gray, white, and black prints with a neutral background, the quilt design takes on a modern look. To adjust to the large bed-quilt sizes, just vary the number, width, and length of the columns.
Interrupted Column Quilt
This speedy queen-sized quilt is designed with a very easy lesson in color coordination. Simply find a print you love for the narrow columns, and choose five colors from the print to use for the column colors. The interruptions—horizontal strips—stop the lengthwise movement while creating an artistic design.

13 Column Quilts in One Convenient Book.
In my book, Quick Column Quilts, I explore how easy it is to make a modern, fresh quilt using a straight-forward column approach. The traditional quilt blocks are replaced with columns of varying widths to create a linear composition. The projects in the book are featured in this week's Sewing With Nancy. Watch it on your local PBS station or anytime online.
Watch all three episodes of Quick Column Quilts online: Part One, Part Two, or Part Three.
To watch Sewing With Nancy on your iPad, iPod Touch, or iPhone, download the app.
For a chance to win a copy of the book, Quick Column Quilts, compliments of F+W Media, please let me know which of these quilts is your favorite by leaving a comment below.
Thanks for all your comments sharing your favorite projects from Sew Simple with Rectangles & Squares. The random winner of a copy of the book is Karen W. She shared: All of the above!!! We're working on a new quilting studio and everything would be perfect!
Don't forget to submit your Pillow project  for the 2016 Pillow Sewing Challenge! The deadline to enter is March 20, 2016. Click here to see how to enter. Make sure you are subscribed to my enews mailing list so you won't miss a thing. Sign up here.
Bye for now,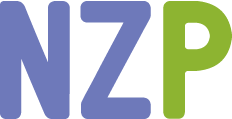 Content in this feed is © copyright 2016 by Nancy Zieman and may not be republished without written permission. You're welcome to forward the email to a friend or colleague but it's not okay to add the RSS feed automatically as content on a blog or other website.
Make sure you are subscribed to my enews mailing list so you won't miss a thing. Sign up here. Join us on Facebook, plus a host of other social media channels. Connect With Nancy today!