Super-sized Lone Star and Dresden Quilting Designs

Super-size it! That's something I rarely say at a restaurant, but often do when quilting. I start with a traditional quilt pattern and expand the size. This no-fat super technique adds drama to a quilt project, but also saves time on piecing. Over the past Sewing With Nancy seasons, I've recorded several episodes featuring super-sized quilts. I decided to include my favorite dramatic quilts in the The Best of Sewing With Nancy's Super-Sized Quilts series, bringing back the recorded segments from past shows. Find the complete two-part series, book, DVD and template collection at Nancy's Notions.
Lone Star Quilts
Early in my quilting career, I made a Lone Star Wall Quilt as a wedding gift. I almost didn't give the gift away, as I was somewhat embarrassed that not all the seams met in the center. After all, I was Sewing With Nancy, what would people think! Fast forward, and now I'm eager to show you the same quilt block, this time with a technique that's practically guaranteed to cause pride, not embarrassment. Why my change of heart? I broke the rules and I'd like to share my tips with you  in the The Best of Sewing With Nancy's Super-Sized Quilts.
Whether you choose a traditional arrangement or mix it up a bit with a contemporary design, these quilts can be easily created without Y-seams. Both quilts are variations of the Lone Star block, which is based on eight pointed diamond shapes. All of these quilts are made with a template tri0, Trace 'n Create Lone Star Template.
Dresden Quilt
The title of this quilt design is Sew Grand Dresden. I looked back over past Sewing With Nancy titles and realized that I never used the word grand before! With meanings such as majestic and impressive, it sounds a bit boastful. Yet grand appropriately describes the large, 38" Dresden plate appliquéd in the center and four 16" Dresden plates, that frame the center motif. The larger Dresden appliqués can be stitched in approximately the same amount of time as smaller blocks, one of the bonuses to super-sizing your quilt blocks. Dresden wedges can easily be created in any size with the help of Sew Grand Dresden Templates.
Although one of the most recognizable traditional quilt patterns, Dresden designs can also shine in a contemporary setting. In this next quilt, Twirling Parasols, I used only solid fabrics to create a color-blocked background and Dresden wheels. Notice how the same colors were used in the background and foreground; this creates the illusion that the foreground shapes are floating.
While fantastic for appliqué and larger quilts, Dresden designs look great in any circle or round project including table toppers and Christmas tree skirt designs.
.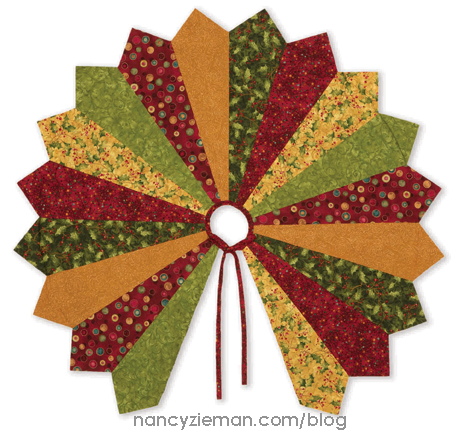 To create the quilts from this two-part series, try Sewing With Nancy's Super-Sized Quilts Template, Book, and DVD collection.
Set includes:
Super-Sized Quilts Trace 'n Create Template Collections:

Carefree Curves Template Collection
Dresden Plate and Fan Template Collection
Lone Star Template Collection
Grandmother's One Patch Collection

Super-Sized Quilts DVD Set
Free Sewing With Nancy's Super-Sized Quilts book with purchase
For a chance to win a copy of the book, The Best of Sewing With Nancy's Super-Sized Quilts, from Nancy's Notions, leave a comment below sharing what quilting project you'll get started on this fall.
Bye for now,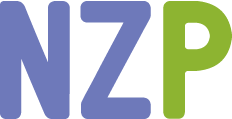 Content in this feed is © copyright 2016 by Nancy Zieman and may not be republished without written permission. You're welcome to forward the email to a friend or colleague but it's not okay to add the RSS feed automatically as content on a blog or other website.
Make sure you are subscribed to my enews mailing list so you won't miss a thing. Sign up here. Join us on Facebook, plus a host of other social media channels. Connect With Nancy today!