Dreams Come True–Your Ideal Sewing and Quilting Day

If you were asked to describe your dream sewing or quilting day, what would it include? Earlier this month I asked, via Facebook and Pinterest, for you to describe your dream sewing or quilting day. The responses show quite a range of big dreamers! Our creative imaginations aren't limited to our quilting and sewing designs, but our entire lives. Your responses are quite fun. My staff and I chose several of the responses to share, plus a spotlight on one of my followers.
Below, be sure to check out May's Share Your Insight question and if you'd like, submit a response. Enjoy!
Describe your dream sewing or quilting day.
Here's what you are saying:
Dream Big
"I would like to regain my youth when I could spend twelve hours straight in the sewing room.  I would like to do everything perfectly so I didn't have to rip things out on that day and I would like to have Nancy there to give me some tips.  I have a Designer Diamond Royale machine—my preference over a Caribbean cruise, and I would love to have Nancy give me a private lesson.  I would love to have my dream come true."—Ann Cuffley, Ottawa, Canada
Organization and Accuracy
"My dream sewing day would begin with waking up to a bright sunny day with lots of energy.  I would make a cup of coffee, and start work in my clutter-free, organized sewing space.  My threads would all be in order by colors and types.  My sewing machine and serger would never make a mistake.  The colors I select would all coordinate and my completed project would just be perfect.  My tools and notions would be right where I had put them.  It would be so blissful!!!  Then I would probably wake up for real." —Becky, Coudcroft, NM
Sewing with Family
"My dream sewing day would be a location in FL with my grandchildren and my daughter all working on some fun sewing project, having a great lunch, and finishing the project later that day.  An entire day of being with those I love and doing what I love.  What could be more perfect?"—Carolyn Andrew, Bonney Lake, WA
Sewing and Culinary Enthusiast
"I wake at 8 AM to French toast and a fresh fruit breakfast. Then, I go to my sewing room and begin collecting the already cut pieces to the quilt top. I begin chain piecing the strips and blocks, then sewing the rows together to complete the top. Lunch is served and it is an Artisan turkey breast sandwich with artichokes, avocado, and spinach, with a tall glass of sweet tea! The quilt top is laid out on the batting and backing, which had been pieced previously. The basting of the 3 layers is done and the freehand machine quilting is completed before dinner, which is a lite grilled tilapia filet, salad, and a double chocolate slice of cake topped with a dollop of vanilla ice cream. The evening is spent completing the binding. The completed quilt is hung on the wall to ogle the next day in sunlight. The label was attached just after the binding and before hanging! I admire the finished quilt with my hubby and a glass of Riesling wine." —Deborah Herold, Riesel, TX
Peaceful Sewing
"My dream day of sewing would be to have my sewing machines, fabric, and all needed supplies, I would be in a cabin in a quiet serene location, with close availability of a great fabric/quilt store. I could sew morning till night, with no interruptions, except for a trip to the fabric shop when a break is needed!  I also need enough space in my cabin for friends to join me to share sewing time and inspirations! Now that I have thought this through, I need to make this happen." —Debra Bowman, West Milton, OH
Sewing With Nancy
"Oh my!  My dream sewing day would be to actually Sew with Nancy!  I would like to get a quilting lesson from her and maybe she could even teach me how to use my serger!" —Janice Smith, Aubrun, NY
It's the Little Things
"Any day that I have everything I need to work on/finish a project and the sewing machine purrs like a kitten is a dream day. If I don't run out of bobbin thread during a seam and my husband fixes my lunch and does the dishes, it'd be perfect!" —JoAnn Travioli, Marshall, IL
A Day Away
"My children used to bug me about taking a "real" vacation.  One day, in exasperation, I said my ideal vacation would be to go somewhere and do nothing but sit and sew all day.  The more I thought about that statement, I thought if that really was my ideal vacation, then, why don't I do it.  So I went to a sewing school where I sewed all day and had breakfast, lunch, and dinner provided along with wonderful instructors to teach me something new.  That experience would still be my dream sewing day." —Judy Parker, Madison, AL
Uninterrupted
"To me, every day is a good sewing or quilting day.  It's just that other things like cooking, cleaning, laundry, and those unexpected surprises that get in the way."—Mary Bryan, Port Orange, FL
Living the Dream
"I have lived my dream sewing or quilting almost every day this past winter. Both my husband and I are retired and live on our farm in the country about 25 miles from the closest village. My husband is the chief cook and bottle washer so I don't have to stop to fix meals. I just do the dishes and once in a while fix a salad and I can go back to my sewing room. I sew in a wonderful basement sewing room and although it has no natural light there is plenty of light and wonderful storage thanks to my husband. The laundry room is right next door and I have a storage/ junk room that I have taken over as a cutting room. The best thing of all is that this room is out of the way and I can shut the door on my mess and go to more peaceful surroundings when I get sick of sewing. Lots of days I watch documentaries as I sew. The time just flies by, and I could never have imagined a life like this when I was busy with children, farming, and working as a kindergarten teacher. There are some really nice things about getting old!"—Ruth Haas, Lefor, ND
UFOs
"Finishing all my UFOs while completely organized and by myself!" —Susan Spiers, Carriere, MS
April Reader Spotlight:
Emily Williams' Answer
My dream sewing day begins with my fairy godmother's delivery of my breakfast of fresh fruit, pastries, and coffee. She then leads me to my freshly cleaned and organized sewing room where music is playing and my unfinished projects are neatly laid out (with ALL necessary pieces) for me to choose from. I have the remainder of the day to myself to sew or read as I see fit! (You said "dream," right?!) —Emily, Newton, MA
About Emily:
 How often do you sew? Often! Sewing is my fun and my business.
What are your favorite types of projects to create? There is something magic in the creation of a three-dimensional object from a piece of flat fabric that I find endlessly fascinating. And, I love anything where I can play with color. Whether it's an apron, a bag, or a quilt; I love the art of combining and balancing colors and patterns. Probably the most fun/challenging is making a memory or story quilt for someone. The process of taking a special, and mixed bag, collection of items and working with them to create a cohesive vision is very satisfying.
How long have you been sewing? I grew up surrounded by my mother's exquisitely crafted sewing, knitting, and needlework projects. My first sewing projects were based on need—Barbie needed new clothes! By high school I made most of my own clothes until the era of jeans and T-shirts took over. After a degree in Zoology, years of working in the science business, and then freelance writing, I could no longer resist the "call of the needle" and began sewing again.
May's Share Your Insight
Question
May Question: What's your favorite sewing or quilting process? Please share a few details.
Submit your answer by May 21, using the form below, to be considered for our May Reader Spotlight.
Disclaimer: We may contact you to verify your answer. Your contact information will not be used for any other reason. Your submission to Nancy Zieman Productions, LLC, including contact information, gives us the right to modify, use, distribute, reproduce, publish and display the submission indefinitely in all media, means, and forms without any payment to you. You hereby represent that you haven't copied the content from a book, magazine, newspaper, or other commercial source.
To watch Sewing With Nancy on your iPad, iPod Touch, or iPhone, download the app.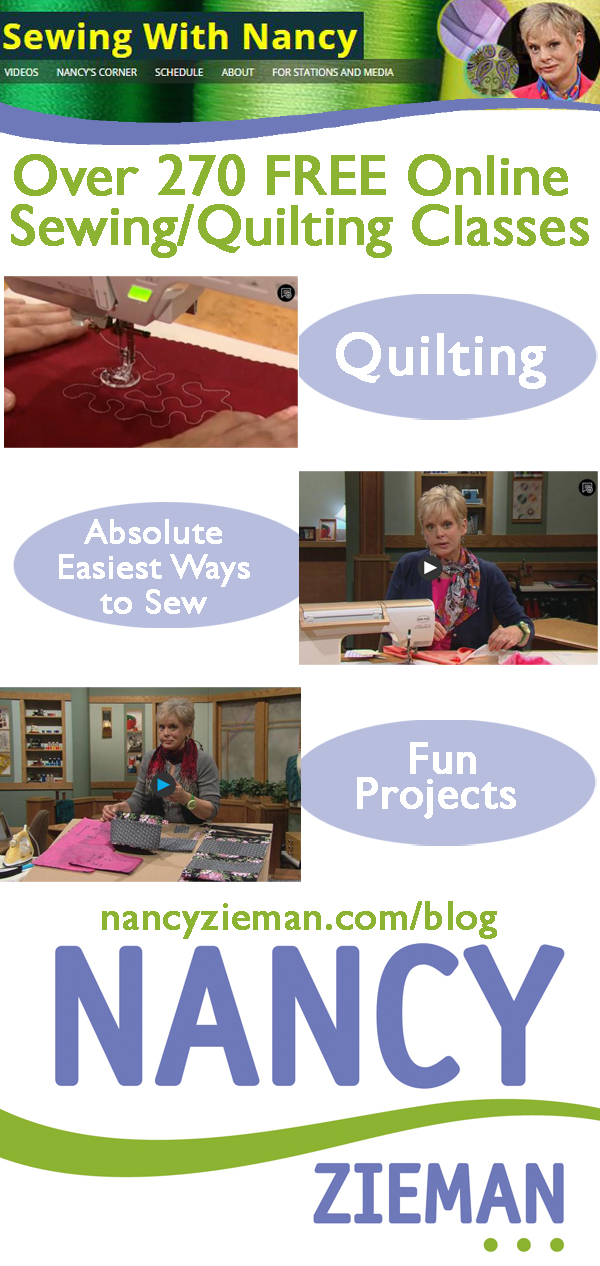 Mary Mulari offered a giveaway in her guest blog, Sew an April Showers All-Weather Wrap. The random winner of her All Occasion Fabric Wraps book is Betty. She said: The All-Weather Wrap is perfect for collecting eggs from my flock of chickens each day. Those eggs have to be collected rain or shine and carrying an umbrella….well you can imagine. My chickens and I like red.
Bye for now,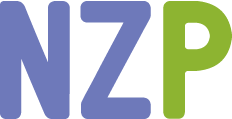 Content in this feed is © copyright 2016 by Nancy Zieman and may not be republished without written permission. You're welcome to forward the email to a friend or colleague but it's not okay to add the RSS feed automatically as content on a blog or other website.
Make sure you are subscribed to my enews mailing list so you won't miss a thing. Sign up here. Join us on Facebook, plus a host of other social media channels. Connect With Nancy today!
Finishing all my UFO's while completely organized & by myself!