2016 Block of the Month—Let's Get Started

It's time to kick off the 2016 Block of the Month. Last year we traveled together on a 12-month quilt adventure, the 2015 Adventure Quilt Block of the Month. I hope you enjoyed learning unique quilt block ideas the third Saturday of each month. I, too, looked forward to those Saturdays and admit I was a bit sad to see it end.
Good news! I decided to devote another block of the month lesson the third Saturday of the month for a new Block of the Month quilt-along for 2016. But wait, it is the second Saturday of January! Not too worry; today we will cover some quilting basics from my new book, Change-Up Patchwork and prep fabrics to use throughout the 2016 Block of the Month year.
2016 Quilt Extravaganza
This year we will create all 12 blocks from strata strip-sets. The tools needed for 2016 are brief and simple: Each block will use my Trace'n Create Carefree Curves Template Collection, interfacing, rotary cutting tools, and of course fabric!
Selecting Fabrics
The 
2016 Quilt Extravaganza
 will use stratas, or a set of fabric strips stitched together, each month. Stratas will allow you to create an amazing scrappy quilt while using your fabric stash. The finished quilt is value-based, meaning the light and dark value of each fabric is more important than the actual colors.
Fabric should be chosen or sorted into two value piles. In this case, I chose brights and neutrals.
To make a large wall quilt, choose or purchase enough fabric to create four strata of each value. For a bed-size quilt, make eight or more of each strata value.
Note from Nancy: 
The yardage required to create the stratas for this Block of the Month project varies, as I'm recommending that you use leftover fabrics from your stash. We started with 1/4–1/3 yd. of approximately 14  fabrics for the bright collection. Cut three to five strips of each print in a variety of widths
(1-1/2″—3-1/2″). 
We used fewer fabrics for the neutral stratas—approximately half of each of the five tonal prints. If you have less fabric variety, more yardage of each print is needed. 

Cutting Fabric
1. Starch and press fabric before cutting:
Apply

starch alternative

, such as Quilter's Starch Savvy or 

Mary Ellen's Best Press

, on the entire cut of fabric. Press with an iron. The spray, combined with pressing, adds crispness to the fabric, making it easier to cut.
Fold the fabric in half meeting the selvages.
2. Align the fabric:
Place fabric on a gridded rotary cutting mat.
Align the fold of the fabric along one of the horizontal lines at the lower edge of the mat.
3. Trim excess fabric:
Position a ruler on the fabric perpendicular to the fold so it forms a right angle. Straighten the fabric edges and use the rotary cutter to trim away any excess fabric.
Note from Nancy: For greatest accuracy, I prefer to have the majority of the fabric to the left of the ruler when I make that first cut. Firmly hold the ruler in position with your left hand and cut with your right. Before cutting the strips, carefully rotate the mat so the trimmed edge of the fabric is on the left.
4. Cut crosswise strips:
Cut fabric into crosswise strips. Align one of the ruler's horizontal lines with the fabric fold.

 

Working from the straightened edge, place the line that corresponds to the desired strip width along the straightened edge of the fabric and cut with the rotary cutter.
Cut a variety of strips widths, ranging from 1-1/2″—3-1/2″.

 
Creating Strata
Cut strips in varying widths from each fabric.
Group the cut strips by value: brights with brights and neutrals with neutrals.
Arrange and mix the strips within each value.
Stitching Strips into a Strata
Set stitch length at 2.0, slightly shorter than normal. Strips will be recut, so a shorter stitch length makes stitching more secure.
Join right sides together, edges even. Stitch using a ¼" seam.
 Note from Nancy: Stitch each strip from the opposite direction—this will aid in keeping strips aligned producing straighter strata. 
Try not to use the narrowest strips on the outer edges of the strata.
Note from Nancy: To help stitch accurate ¼" seams, I like to use the 6-in-1 Stitch and Stick Seam Guides.
Note From Nancy: At this point you may be tempted to call this a string quilt. Unlike a string quilt, our strata are not constructed on a foundation paper or fabric. 
When choosing fabrics, keep this key note in mind: The strata should measure a minimum of 18″ tall x width of fabric when stitched and pressed. 


Pressing Strata Seams
1. Work on a stable pressing surface. Press seams flat, then toward the darker fabric.
2. Press seams on the right side of the fabric, making sure that there aren't any tucks or wrinkles on the right side.
3. Use a Tailor's Clapper to aid in pressing, and you'll be amazed at how flat your quilt seams lay. The wood clapper absorbs the heat and steam from fabric, and holds the press as the fabric cools.
Getting Organized in 2016
If you're like me, sometimes personal sewing projects get misplaced. Since this project will take us through the duration of the year, I wanted to share my tip for keeping this quilt organized. You won't believe how easy it is—pizza boxes. Unused, of course! Next time you pick up a pizza to go, ask the pizzeria if they would sell you an unused extra-large pizza box, or store your blocks in a size medium box from Nancy's Notions.
Store the eight total strip sets and join me here next week as we launch the 2016 Quilt Extravaganza Block of the Month. Get a jump on the construction details in the upcoming quilt-along with my two-part series featuring the Trace'n Create Carefree Curves tools on Sewing With Nancy.
To watch Sewing With Nancy on your iPad, iPod Touch, or iPhone, download the app.
For an opportunity to have a Trace 'n Create Carefree Curves Template Set from Clover, simply leave a comment answering this question: What is your favorite size quilt to make?
Sew and Share
Send in a photo of your strata strip sets and we'll share with others in upcoming blogs and on Facebook. I'd really like to see what fabrics you're using! Send the images to [email protected].
Bye for now,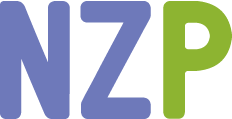 Content in this feed is © copyright 2016 by Nancy Zieman and may not be republished without written permission. You're welcome to forward the email to a friend or colleague but it's not okay to add the RSS feed automatically as content on a blog or other website.
Make sure you are subscribed to my enews mailing list so you won't miss a thing. Sign up here. Join us on Facebook, plus a host of other social media channels. Connect With Nancy today!