You're invited to quilt along with us as we make Nancy Zieman's Quilt To Give. We've written 10 easy steps, within 10 blog postings. With our step-by-step directions, you'll be able to make a great looking quilt from your fabric stash in 10 Easy Steps.
In 2011, Nancy designed our Quilt to Give project to use your fabric stash and create an attractive bed-sized quilt, and then give it away to an individual or family in need. Making and giving a needed bed quilt is a heartfelt way of showing support and encouragement.
Bed quilts—twin, double, and queen—are ideal quilt sizes to make and donate. We're making twin-size quilts to show our love to those we will likely never meet, yet whose images fill our minds.
Nancy Zieman's Quilt To Give design can easily be made from a fabric stash with perhaps a few purchased fabric additions. Nancy's quilt design is simple and attractive, and easy to make as you follow along with our 10 Easy Steps.
Ten Easy Steps
Step 1—Sort out fabrics from several stashes
Step 2—Cut column strips and center patchy strips 
Step 4—Stitch the patchy center columns
Step 9—Layer and quilt your creation
Helpful Printable PDFs
So, gather fabrics, encourage friends to join in and make a quilt from home, enjoy the process, thank God for the many blessing you have, and then give away the quilt.
The gift is in the giving!
Happy Quilting!
Team Nancy Zieman
Nancy Zieman Productions. LLC.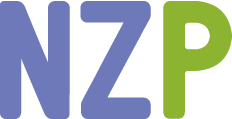 Stitch it! Sisters is a production of NZ Productions LLC. Content in this feed is © copyright 2021 by Nancy Zieman Productions, LLC and may not be republished without written permission. You're welcome to forward the email to a friend or colleague but it's not okay to add the RSS feed automatically as content on a blog or other website. The FTC requires us to tell you that Nancy Zieman Productions, LLC has provided products by other companies in the course of doing business. The FTC requires us to advise you to take this information into consideration when reading this posting.