Britches for Boys

To better understand the purpose of Britches for Boys in Africa you first need to know about the Little Dresses for Africa. Little Dresses for Africa is a nonprofit organization providing relief to orphaned children in the remote villages of Africa. The girl orphans are the most devalued and abused in the culture, and Rachel O'Neill founded Little Dresses for Africa to give these little girls hope and let them know that they are "worthy." The simple dresses are made from a pillowcase, using a FREE downloadable pattern. The dresses are distributed through missionaries, who take them to orphanages, churches, and schools in Africa. The response has been overwhelming! To date 1.5 million dresses have been donated; Nancy's Notions alone has sent over 108,000 dresses to Africa.
The question "What about the boys?" has come up often, and The Lutheran Quilting Group from Necedah, Wisconsin has developed a pattern to utilize T-shirts to make shorts for boys. These shorts are earmarked "Britches for Boys," for little orphaned African boys. All sizes are welcomed. They do not have to be solid colors. The pattern states to cut open each side of the t-shirt from hem to underarm. These two pieces are the legs of the shorts. This technique is especially good for shirts with logos as they will remain intact on the sides of the finished shorts.
One new or "like-new" T-shirt, 1 yard of drawcord elastic, and a spool of thread are the only materials needed to complete a pair of shorts in addition to your general sewing supplies. Download the FREE Britches for Boys pattern and complete a pair of shorts in only 60 minutes that will become a prized possession of some small boy in desperate need of clothing. The shorts, as well as the dresses, are not only sent to Africa, but other countries such as Cambodia, Guatemala, Haiti, Honduras, Mexico, and the Philippines. Many are also utilized right here in the United States in the Appalachian Mountains and South Dakota.
Ship your completed shorts to Nancy's Notions and they will send them to a child in need. The address is:
Britches for Boys, c/o Nancy's Notions
333 Beichl Avenue
Beaver Dam, WI  53916-0683
For additional information go to www.littledressesforafrica.org/blog
Bye for now,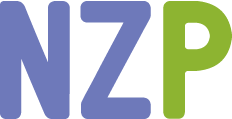 Content in this feed is © copyright 2013 by Nancy Zieman and may not be republished without written permission. You're welcome to forward the email to a friend or colleague but it's not okay to add the RSS feed automatically as content on a blog or other website.