Transform T-Shirts with Mary Mulari

My book Best Sweatshirt Makeovers isn't just for sweatshirts. The alterations and embellishments work for T-shirts too. In today's blog posting you'll see how I mixed and matched techniques and decorations on women's and kids' T-shirts. You'll also see some before and after photos to illustrate the impressive changes you can make to the plainest of T-shirts. Page numbers are included for easy reference when you're ready to begin your own T-shirt makeovers.
Transform simple T-shirts into wardrobe sensations. Whether the shirts start out blank, screen-printed, or patterned, there's a perfect upgrade for your favorite fitting knits.
Classic Placket Plus
You can't go wrong with a classic placket. This neckline opening adds style to any T-shirt and also makes it easy to pull on over your head (page 14).
The closures are my favorite—ponytail elastics with the cut ends covered by small patches of Ultrasuede.
Check out the vented hemline (page 8). You can place the vents at the side seams, but I like to add them in what I think are more interesting positions on the front and the back. Need a little more "freedom" in the hip area? Add a third vent.
The back of this T-shirt gets an applique (page 79). I combined cotton fabrics for the flower and Ultrasuede for the stems and leaves. Raw edge applique was the stitch choice for the flower center and I followed up with a brush to rough up the edges.
The last step? I added my "signature" name tape to the back neckline of this T-shirt makeover. Make sure you add your own labels to your creations.
Vented Neckline with Flower Power
This stylish T-shirt started out with a neckline just like this T-shirt. By removing the original neck ribbing and adding facings to the neckline, you can dress up a plain T-shirt in an impressive way. You'll learn how to make and sew in facings, on page 22, and there's a great tip I learned from ready-to-wear shirts: make the back neck facing 5″ wide in the center. That way the edge doesn't show when the garment is on display or on a hanger. You can also sew the back neck facing to the shirt to keep it in place.
If the plain T-shirt is too long, try it on to determine a new, more flattering length. The bottom of this made-over shirt features a wide hem stitched in place with two rows of stitching (page 89). Two other options for securing the hem include stitching with a twin needle and flatlock serging. The flower applique used here is a machine embroidered design stitched and cut from Ultrasuede. You could also use the flower shape on page 26.
Basketball T-shirt Turns Chic
Here's how this T-shirt used to look! You too, may have a comfortable T-shirt in a great color but it needs new trim or a stain cover.
First the neckline change:  Rickrack adds a great feature and bias binding covers all the seams and raw edges inside the neckline. See page 43 for instructions. Bias cut strips of various sizes cover up the original sports design on the T-shirt front. I got the inspiration for this design from the sketch on page 44. Again, the T-shirt was too long so I decided to turn up the hem in a contemporary fashion, with the back hem edge longer than the front edge.
Stripes, Flowers, and a Zipper
Even striped T-shirts can have a makeover!
I chose the black stripe color for all the T-shirt accents. On the front five geometric flowers (page 110) trim one shirt side. I've noticed that many RTW T-shirts use this area of the shirt for decoration. I always like the bonus dimension of buttons added to flower centers as well as the contrast stitching to attach the flowers to the shirt. There's one more flower on the shirt back.
It covers the top of the zipper, which opens from the bottom edge. I know I could have sewn the zipper on straight, but I prefer the look of the easy curve. Wear the shirt with the zipper closed or  open part way.
Learn how to sew in the zipper on page 107. I liked the appearance and fit of the T-shirt neckline, so I didn't make it over, but I did add my name label.
Coral Floral
My first addition to this T-shirt was the center front flower.
I used the reverse applique technique (pages 49 & 51) so the batik applique fabric is placed on the inside of the shirt. The flower alone kept calling out for something more, so I turned to page 81 and found two tree branches with leaves. I fused the two branch shapes to the wrong side of green fabric, cut them out, and moved them around the flower until I came with the crossed branch arrangement you see here. To cover up the back neck seam and threads remaining from the garment label I cut off, I sewed a strip of bias fabric to the inside back neckline. See my instructions on page 92.
To add some flair to the T-shirt hem edge, I used 2-1/2″ batik strips for a facing with curved vents (page 106). You may have lots of 2-1/2″ strips on hand if you've been buying and "marinating" jelly roll fabric strip collections.
The Family Dog—for Kids
Use my U-Name-It animal applique shape, on pages 63 and 68, to create any animal with a pocket as the body section. The original sweatshirt with this design featured the animal as a zebra.
Here I chose faux suede fabric to represent someone's family dog. I have to say that adding a pocket on a kid's shirt is always fun to do and a happy surprise for the child. Substitute a tiny button for the animal's eye, if the child is beyond pulling off and inserting everything small in her/his mouth.
Kids' Conversion T-shirt 
This shirt's a perfect size and color, but a different design would suit the child better. For this shirt, the boy who will wear it is enamored with dump trucks.
I covered the original embroidery with a rectangle of batik fabric using raw edge applique. The parts of the truck are cut from Ultrasuede, a very durable, washable fabric so it's possible to pass the shirt down to the boy's younger brother. Then I sewed the dump truck box as a pocket—why not? Instead of sewing fabric wheels, I chose three unique buttons from Dill Button Company. This makeover doesn't take a lot of time and it's a popular conversion. Find the design on page 65.
Conclusion:  
Are you starting to see the possibilities? Don't hesitate to combine makeover ideas and designs from all sections of the book. With the collection of 56 sweatshirt transformations, you have plenty of ways to turn plain T-shirts into garments with features and accents you'll be proud to sew and wear.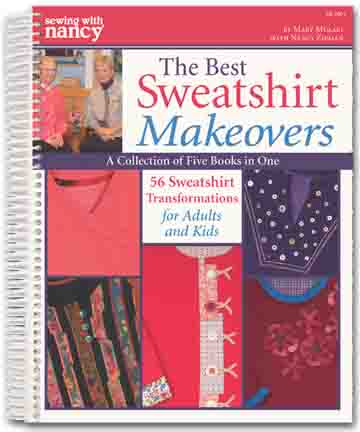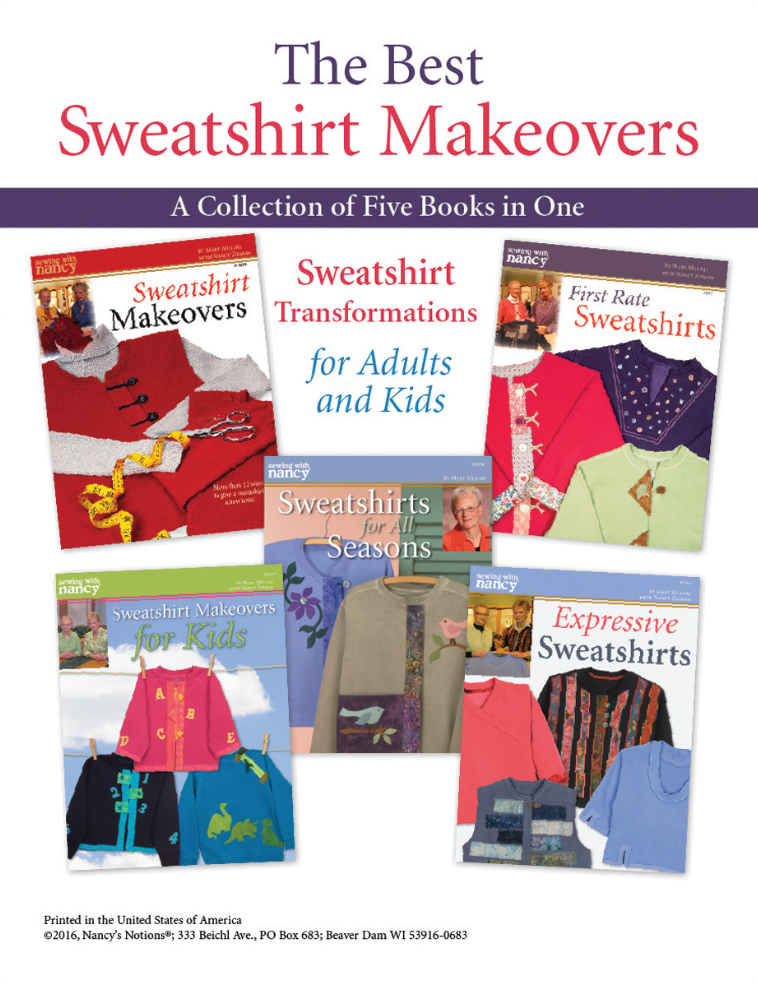 Add plackets, zippers, simple appliques, and so much more. This collection of five books in one boasts 56 sweatshirt transformations for adults and kids. As an added bonus, the book also features a Sweatshirt Gallery with over a dozen designs, chock-full of even more fresh ideas! Full-color photos and illustrations accompany step-by-step instructions and full-size pattern pieces. Soft cover, 116 pages. Only $19.99.
I hope the details of these 2017 sweatshirts appeal and inspire you to try some sweatshirt makeovers of your own. The book offers 56 transformations along with many pages of appliqué designs and a gallery of additional sweatshirts created after the original five books in this compilation were written and presented on Sewing With Nancy.
For a chance to win a copy of the The Best Sweatshirt Makeovers book from Nancy's Notions, leave a comment below telling us which T-shirt makeover you'll try first.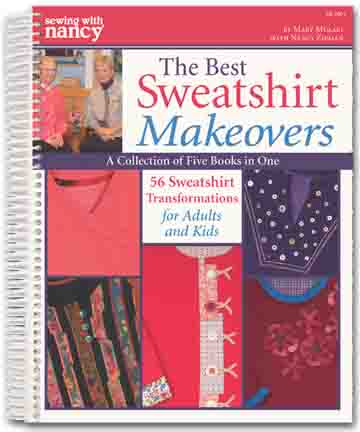 The randomly selected winner of a copy of Sew Simple with Rectangles & Squares DVD from Nancy's Notions is Debra.
Her comment was, "My sewing room needs the most organization. Maybe a red bin for the red scraps, blue for blue scraps, etc. The bins are so cute they would add a decorative touch to my space. The grandkid's toys and books could also use some storage as well."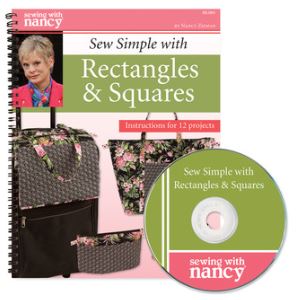 Thanks so much, Mary!
Bye for now,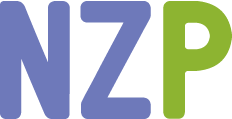 Content in this feed is © copyright 2017 by Nancy Zieman and may not be republished without written permission. You're welcome to forward the email to a friend or colleague but it's not okay to add the RSS feed automatically as content on a blog or other website.
The FTC requires us to tell you that Nancy Zieman has provided products by other companies in the course of her business. The FTC requires us to advise you to take this information into consideration when reading this posting.
Make sure you are subscribed to my enews mailing list so you won't miss a thing. Sign up here. Join us on Facebook, plus a host of other social media channels. Connect With Nancy today!
Save
Save
Save