Sew and Fit the Perfect T-Shirt or Knit Top

One of the greatest benefits of my job has been one-on-one lessons from sewing, embroidery, and quilting experts. When preparing for a TV series, my guests and I plan the series months in advance. After a quick study of the technique, book, or pattern, we have several phone conferences, I prepare scripts, the guest and my staff make step-by-step samples, and the day before recording the Sewing With Nancy episodes, we fine-tune the show.
When working with Pamela Leggett, whose patterns focus on knit and fit, I thought I'd learn a couple tips, but I was wrong, I learned many tips!
Watch Sew the Perfect T-Shirt on Sewing With Nancy.
Sew the Perfect Knit Top or T-Shirt
This tip works ideally with Pamela's, The Perfect T-Shirt Pattern.
1. Test the fabric for retention, not just stretch. Most T-shirt patterns require at least 25% crosswise stretch. That's easy. But does the fabric retract without coaxing? Quality is important!
2. Choose the pattern for T-shirts by measuring high bustline. Choose the size by that measurement. Then, measure full bustline. If the difference is 3″ or greater, choose a T-shirt pattern with a dart.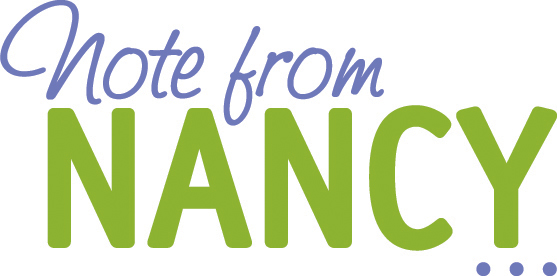 Armholes on fitted knit tops are usually low. Using this technique, I'm pleased with the fit of the shirt in the upper body.
3. Fit while you sew. Yes, we know that, but Pamela guides us through the exact process.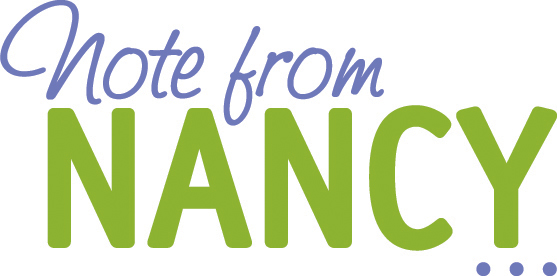 I admit, I like to skips steps, but following the process was totally worthwhile.
4. Stabilize the front shoulder seam with a woven, fusible stay tape. You're going to like this idea!
5. Stabilize neckline of front and back with knit, fusible stay tape.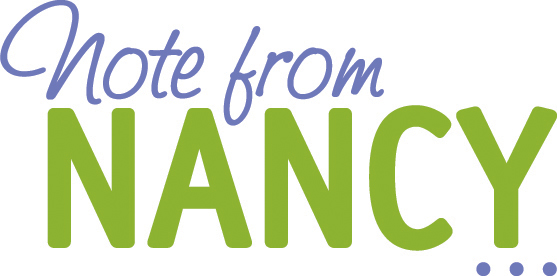 I usually cut knit interfacing strips from fusible knit interfacing. But, using the woven and knit stay tapes, as used in the industry, really saves time!
6. Use a stretch needle as opposed to a ball point needle. The stretch needle has a more defined point.
7. Do not use a stretch stitch, you know, the ones with lots of stitches. Less is best. Serge the seams or use a wobble stitch, .5 width x 2.5 length.
8. During the sewing/fitting process, make changes to the fabric and pattern at the same time. You'll learn how while watching the first episode of Sew the Perfect T-Shirt.
9. Stitch the dart, try on the knit shirt, then, check the fit. If the dart position is too high or low, you'll learn how to change the pattern and the knit fabric at once. Knits are forgiving, and changes are easy to make.
10. After making one style, don't stop there—this pattern has three neckline options: jewel, V-neck, and scooped. The second shirt will go together effortlessly.
About the Pattern
The busy woman needs a modern wardrobe that can keep up: Using jet-set knits is a comfortable and easy solution. Make a variety of styles and diversify your closet with one pattern. Learn techniques you can use over and over again to create beautiful, custom fit clothing that you'll love wearing.
For a chance to win a copy of The The Perfect T-Shirt Pattern from Pamela Leggett, please leave a comment below.
The randomly selected winner of a copy of  Sew Amazing Scarves from Nancy's Notions is Cindy K.
Her comment was, "I like navy blue, purples, and black. I would love to make my own scarf; I have always bought them."
Bye for now,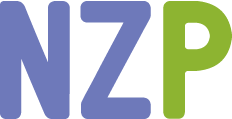 Content in this feed is © copyright 2017 by Nancy Zieman and may not be republished without written permission. You're welcome to forward the email to a friend or colleague but it's not okay to add the RSS feed automatically as content on a blog or other website.
The FTC requires us to tell you that Nancy Zieman has provided products by other companies in the course of her business. The FTC requires us to advise you to take this information into consideration when reading this posting.
Make sure you are subscribed to my enews mailing list so you won't miss a thing. Sign up here. Join us on Facebook, plus a host of other social media channels. Connect With Nancy today!
Save
Save
Save
Save
Save
Save