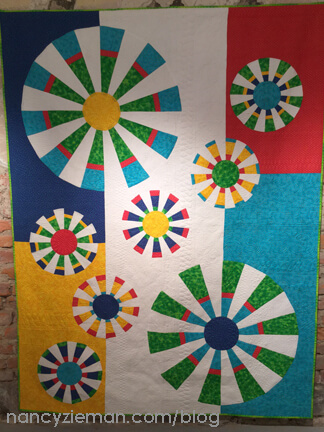 Sew Amazing Scarves

Create a fashionable scarf in under an hour? You may think I'm kidding, but with Sew Amazing Scarves, a yard of fun fabric, and a sewing machine or serger you will be able to do just that. The scarf sewing is absolutely easy and you'll make a splash with this versatile accessory.
Sew Amazing Scarves, three-part Sewing With Nancy series, is this week's online Sewing With Nancy feature. Watch online, on PBS, or DVD.
"O" Sew Easy Scarf
The first scarf idea you'll see is the "O" Sew Easy Scarf. Made with a single layer of lightweight fabric, a simple "O" shape is cut out, and then the edges are serged. The scarf can be simply worn like a pullover or transformed with some creative draping ideas. (The pattern for this scarf or wrap is included in the book.) Consider making this scarf from a wool fabric for fall.
Double Layer "O" Sew Easy Scarf
If the single layer "O" Sew Easy Scarf is appealing to you, consider this option of making it a double layer. Using a short top layer and longer bottom layer, the look is ideal for evening with only a minimum of time invested. This is an ideal serger project.
Convertible-Ride Scarf
If I owned a convertible, I'd choose a hot pink number, buy a big floppy hat and wear this scarf cavalierly around my neck! Since a new car isn't in my future, I'll wear this scarf while driving my minivan. If you're in need of a mental get-away, this easy-to-sew scarf has daydreaming possibilities. Choose two coordinating fabrics and a ribbon accent. That's it!
Double De-Lite Scarf
Select two compatible fabrics, cut bias strips, finish the edges, and after stacking and sewing the layers together, you'll find that you've created a flowing, graceful neck wrap. I call it the Double De-Lite Scarf; it's a delightful process to create and a stunning way to frame your face.
Pendant Scarf
During the show, I demonstrate how to cut and sew a bias scarf. Use that knowledge to make another scarf, this time choosing a medium weight fabric, such as rayon batik. Slip on scarf accents and almost instantly you'll have a pendant scarf.
Be-Jeweled Scarf
I'm not a jewelry maker, but a few bangles purchased from the beads section of a craft store along with fabric make a 2-in-1 scarf idea. Simple sewing, hand and machine, plus a simple technique of knotting the fabric, will transform an ordinary scarf to a be-jeweled neck wrap.
 Watch Sewing With Nancy online!
You can watch Sewing With Nancy on your iPad, iPod Touch, or iPhone. Download the app.


What's your favorite scarf so far? Vote and you could be the random winner of the book, Sew Amazing Scarves. Twenty scarves are included in the book, plus patterns for the designs that are not rectangles. You can vote the following two weeks—more scarves will be featured! Winner will be announced April 2.

Thanks for reading my blog titled Sew a Versatile Hobo Tote. I appreciate all your comments sharing your favorite tote options. The random winner of a Trace 'n Create Template–Hobo Tote Collection is Judy D. She said: Option 5 with the scarf. I love it!!!
Bye for now,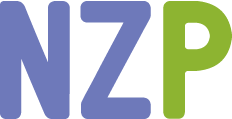 Content in this feed is © copyright 2015 by Nancy Zieman and may not be republished without written permission. You're welcome to forward the email to a friend or colleague but it's not okay to add the RSS feed automatically as content on a blog or other website.