My Newest McCall's Pattern–a 4-Piece Knit Collection

I've had the honor of designing patterns for  The McCall Pattern Company since 1987.  Styles have definitely changed, yet my sewing premise—easy styling with streamline sewing tips—remains the same. My newest pattern, M7331, is a perfect fit for my sewing criteria—a collection of comfortable knit garments that mix and match interchangeably. Plus, the styles are a breeze to sew.
You'll find the pattern available at Nancy's Notions or your local fabric shop.
The four pieces included in the pattern will work for casual wear, sportswear, and even business attire. Dress up the collection with high quality fashion knits or create popular active wear by choosing performance knit fabrics. Since each garment is knit, this group is fantastic to pack on your next holiday.
Sizes included with this collection range from pattern size six to 22.
I like to work with knits that have a hint (3–10%) of spandex or Lycra. The fabric recovers to its original shape. This is especially needed when sewing pants and skirts.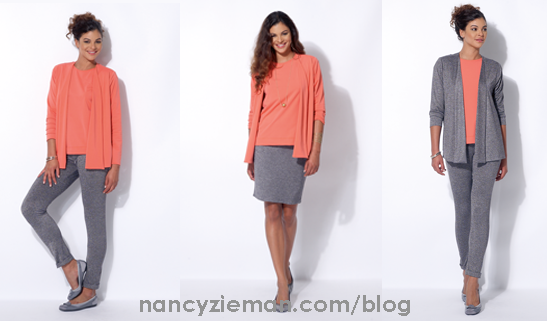 From the illustrations, you can see that the sewing time will be minimal.

Sew Knits With Confidence Book
Haven't worked with knits lately or need an update? Find knit sewing updates in my book: Sew Knits With Confidence. This book is a lifetime compilation of techniques that make sewing fun and easy for all skill levels. You'll learn about sewing tools, easy sewing techniques, how to use a sewing machine and serger, how to select and use fabrics and patterns, and how easy it is to sew simple knit projects.
To watch Sewing With Nancy on your iPad, iPod Touch, or iPhone, download the app.

For a chance to win a copy of my new McCalls M7331 Knit Collection Pattern, please leave a comment below and let us know what view you'd like to make. The McCall Pattern Company will give away one pattern to one US resident in the 48 contiguous states.
The random winner of a Trace 'n Create Carefree Curves Template Set, from Clover, is Linda Vetter. This template set is used to create the 2016 Block of the Month Extravaganza. Linda's comment was: My favorite size quilt is a baby quilt, although I have made them up to the queen size. In fact, my next quilt will be a queen size quilt.
Bye for now,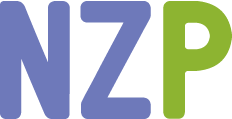 Content in this feed is © copyright 2016 by Nancy Zieman and may not be republished without written permission. You're welcome to forward the email to a friend or colleague but it's not okay to add the RSS feed automatically as content on a blog or other website.
Make sure you are subscribed to my enews mailing list so you won't miss a thing. Sign up here. Join us on Facebook, plus a host of other social media channels. Connect With Nancy today!