1 Handbag Sewing Pattern—5 Different Options!

Handbags—many of us are obsessed with them. We have bags for travel, totes for shopping, and handbags for special occasions. It's no wonder that I'm asked sewing questions each week on how to create bags. To share innovative tips and handbag sewing upgrades, I've devoted a two-part
Sewing With Nancy
series that you can watch online.
Handbag #1: Cinched Tote
Kicking off this second episode is the cinched tote. Made with double-quilted fabric, a continuous or infinity strap weaves in and out of the grommets providing flexibility and expandability at the same time. It's easy to make and enjoyable to carry.
Did you know that you can create piping with the serger? You'll learn that sewing tidbit when you watch the show or follow along in the book.
When you unleash the cinch, you'll find loads of room. I'll show you how to modify your handbag pattern or template to add grommets and make infinity straps, using Create-A-Strap. It's rather magical!
 Handbag #2: Yoga Tote
With a few modifications, turn your handbag into a handy Yoga Tote with adjustable infinity straps. Not into Yoga? Use it for a picnic tote with convenient storage for a blanket. Or, make another option for going to the beach and easily store lofty towels. Regardless, it's a handy carryall with many possibilities.
Learn how to add tabs made with Fuse 'n Bind to the tote or bag to make it a carryall for mats, blankets, and towels.
Handbag #3: Monogrammed Faux-Leather Bag
Simple details—that's what I like in handbags. Adding a monogram provides an elegant statement without adding clutter. Stitch the embroidered accent on faux leather, faux ostrich fabric to be exact, and master two new sewing skills while creating one trendy handbag.
Embroidery tips on vinyl include:
Using a

75 Universal needle

Backing fabric with lightweight fusible interfacing
Hooping the stabilizer, not the fabric
Handbag #4: Ribbon-Accent Bag
If you watched the first episode of this series, you already saw this handbag. With this design I detailed how to add the inside support and construction of a handbag from the bottom up! (You have to tune in to see the details!)
Handbag #5: Market Tote
This handbag or tote incorporates the most requested upgrade—a customized recessed zipper. (I know you can't see it from this angle, remember the closure is recessed!) Regardless of your pattern, I'll show you how to make one. If you're using the Trace 'n Create Bag Florida Tote Template, you'll find the patterns printed in the book.
The sewing features of this bag are also shown in the first Sewing With Nancy episode. Click on the blue link to watch online.
Watch Nancy's Favorite Handbag Sewing Techniques online.
To watch Sewing With Nancy on your iPad, iPod Touch, or iPhone, download the app.
Handy Florida Tote Template Set!
This is the pattern that I used to create all five bags. I prefer templates as the shape and size never changes.
Don't forget to enter my Fall Table Runner Challenge—$1000 in total prizes!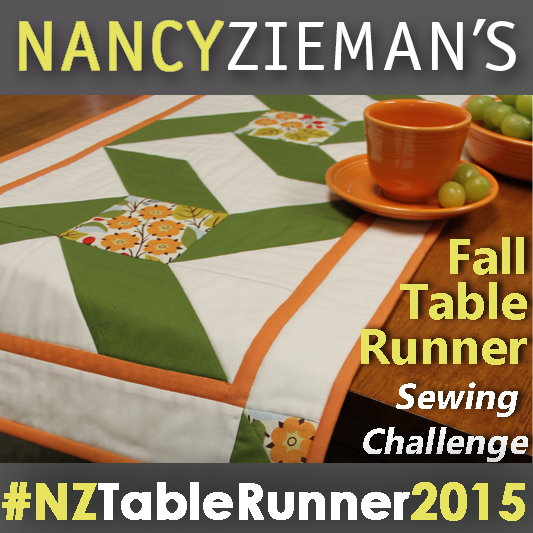 Click here to see how to enter. Make sure you are subscribed to my enews mailing list so you won't miss a thing. Sign up here.
Bye for now,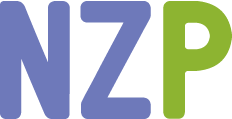 Content in this feed is © copyright 2015 by Nancy Zieman and may not be republished without written permission. You're welcome to forward the email to a friend or colleague but it's not okay to add the RSS feed automatically as content on a blog or other website.