Christmas Stocking Sewing Challenge–Voting Begins

The Christmas Stocking Challenge Voting Day is Here!
In my November 4 Blog Posting, readers were invited to participate in our Christmas Stocking Sewing Challenge. Each participant used a pattern from one of the stocking projects on Pellon's website or Baby Lock's website.
To celebrate the start of the Christmas Season, I challenged readers to sew up to three Christmas stockings—using as much creativity as they'd like. As you can see, the sewing creativity is impressive!
Vote for Your Favorite Christmas Stocking
Cast a vote for your favorite Christmas Stocking (one vote per person). Voting is open December 2–8. Let your friends know that you're a contestant! Click on images to view larger photos.
[poll id="4″]
Here's a listing of the prizes that will be awarded to the top five vote contenders:
Baby Lock Creative 6-Foot Kit, $99 

value from Baby Lock. 
A Bundle of Products from Pellon, $75 value
Nancy Zieman Books: Seams Unlikely and Nancy's 30 Favorite Gifts to Sew, $31.98 value from Nancy's Notions 
Thank you to our sponsors!
2014 Christmas Stocking Sewing Challenge Schedule
December 2: Vote for your favorite Christmas stocking December 2–8 (one vote per person). Let your friends know that you're a contestant!
December 9: Check our blog for the list of winners.
The random winner of a copy of Quiltmaker's 100 Blocks Vol. 10 is Janet Frank who said, Such a unique block! I can see a quilt of 4 blocks, 1 for each season. Can't wait to try my hand at it!
Bye for now,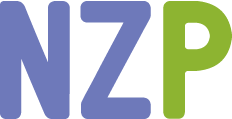 Email challenge questions to [email protected] Challenge not open to Sponsors, employees, and immediate family members. Photos and techniques may be featured in future promotions, blog posts, videos, and/or TV shows.
Nancy Zieman—author, pattern designer, businesswomen, producer, and national sewing authority—is the host of the popular show Sewing With Nancy®, which appears exclusively on public television stations across the United States and Canada. Follow Nancy's Blog at NancyZieman.com/Blog and sign up to receive Nancy's E-News for the latest news in Sewing, Quilting, & Creating.
Content in this feed is © copyright 2014 by Nancy Zieman and may not be republished without written permission. You're welcome to forward the email to a friend or colleague but it's not okay to add the RSS feed automatically as content on a blog or other website.