Seams Unlikely—Book Club Ideas

When Cheryl from our book club asked me on the side what I thought about choosing my autobiography, Seams Unlikely, as the next book choice, I quickly said, I don't think so! Having my friends and acquaintance discuss my life in my presence would be comparable to wearing a skimpy swimming suit on a public beach. Regardless, the majority ruled and Seams Unlikely became our July book club topic.
Like many book clubs, our group meets once a month, rotates between homes, and gathers at the designated date at 7:00 for a potluck meal. The challenge is to bring a dish to pass that is referenced in the book or a food that is associated with the region or country. We had lots of desserts for the Seams Unlikely potluck. Hmmm, does that give you any indication of my life!
From Seams Unlikely page 90 — It may seem like a small thing, but I'll never forget that cake and the welcome relief her visit brought us. Our moods lifted—mother's and my own–while we savored Betty's cake and company. That experience taught me a lot about the gift of food. When you don't know how to help someone, get into the kitchen and bake! 

Why I Wrote an Autobiography
I feel compelled to explain that writing an autobiography was not on my bucket list! But I often say, Google made me do it!
httpvh://youtu.be/VdPAsdOJ21I
Book Discussion Fostered Sharing
I live a low-key life in our little town, so being the focal point of our book club was slightly disconcerting. After lively discussion, people sharing where they laughed—where they cried, I asked each fellow book club member to share something about their lives that most people around the table wouldn't know. The next hour of discussion was engaging, insightful, and created a tighter bond.
Not having prepared a list of questions for Seams Unlikely, I searched and found a generic list of questions applicable for an autobiography prepared by Bellingham Public Library. Here is a short list of the questions that you might consider.
What did you know about the subject prior to reading this book?
Did you learn anything new about this person?
If you knew of the subject before, did anything you read change your opinion?
Is this someone you would want to know or have known?
What did you find to be the most interesting events in this book?
What, if anything, surprised you?
If this person impacted history, discuss what may have been different without his or her presence.
Compare this book to others your group has read. Is it similar to any of them?
What did you like or dislike about the book that hasn't been discussed already?
Would you recommend it to a friend?
What Books Have You Been Reading?
Our book club is always looking for book suggestions from the classics to current. For a chance to win a copy of Seams Unlikely, share what you've been reading and why you would or would not recommend the book.
Bye for now,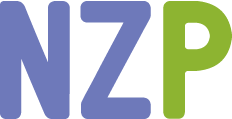 Nancy Zieman—author, pattern designer, businesswoman, producer, and national sewing authority—is the host of the popular show Sewing With Nancy®, which appears exclusively on public television stations across the United States and Canada. Follow Nancy's Blog at NancyZieman.com/Blog and sign up to receive Nancy's E-News for the latest news in Sewing, Quilting, & Creating.
Content in this feed is © copyright 2014 by Nancy Zieman and may not be republished without written permission. You're welcome to forward the email to a friend or colleague but it's not okay to add the RSS feed automatically as content on a blog or other website.