Use Precut Fabric for Speedy Projects

Specialty cuts of coordinated fabrics wrapped in a bundle, are a common, convenient way to test out a new fabric line. Think of the gift of potential! But that potential can be elusive if you're hesitant to untie the ribbon and create something special. On today's episode of Sewing With Nancy, Maria DeGroot, a teacher who specializes in making quilt projects from fabric bundles, joins Nancy Zieman. Watch the first episode of this NEW! three-part series—Precut Fabric for Speedy Projects.
Before her monthly quilting club meeting, Maria searches for a bundle of precut fabrics. She dreams of what could be made from the stack of 40 cuts, then she puts that dream into reality. Bundles of 5″ squares are an ideal starting point for a quilt. Most of the fabrics used in our featured projects were precut! You don't need to make decisions on which fabrics go together. Plus, most of the cutting work is complete.
Precut Reference
We'll be using precut fabrics throughout this three-part series of Sewing With Nancy. If you're curious what we mean by "precut fabrics," here's a quick reference:
5″ squares: Charm Packs or 5″ Stackers
10″ squares: Layer Cakes, Ten Squares, or 10″ Stackers
2-1/2″ squares: Mini-Charms
Fat Quarter: 18″ x 22″
2-1/2″ strips: Jelly Rolls, Roll-ups, Design Rolls, Rolie Polie
5″ strips: Dessert Rolls, Charm Rolls
1-1/2″ strips: Honey Buns, Skinny Strips
6″ triangles and hexagons are also available, but not in this series.
Charm Pack Scramble Quilt
By mixing one charm pack and two pieces of cut yardage, cream and rose, the first quilt creates a very orderly random quilt. Sounds like a paradox, but the random placement of each 5″ square keeps the quilt moving and coordinated while the rose and cream fabrics bring order to the design.  Marie will show us how easy this quilt is to make on today's episode.
Charm Pack Scramble Variations
It's amazing how cutting a basic 9-patch block into four sections and then shuffling the components can change the design of a quilt block. Now expand that concept, making a Charm Pack Double Scramble block. It's a super-sized block that looks complicated, but that's easily created by thinking outside the box. You won't want to miss the magic on today's NEW! Sewing With Nancy episode.
Maria and Nancy show you how to assemble and stitch the basic 9-patch block. It is the stepping-stone for a much more complicated-looking design. Notice, we said "complicated-looking." Of course the actual block couldn't be easier!
 Fours the Charm
Quilt
Stitch four 5″ blocks together into a traditional arrangement, then see what possibilities await you. A simple cut from point to point and the addition of a strip, turn what was once a basic 4-patch block into the Fours the Charm block.  See how easy it is to cut and add the strip on today's new episode, Precut Fabric for Speedy Projects on Sewing With Nancy.
Basic block construction coupled with a secondary cut or two is the key to producing interesting quilts with charm packs. Give it a try!
  Precut Fabrics for Speedy Projects Book Includes:
Nancy Zieman and guest Maria DeGroot showing how to use precut fabric packages for a variety of projects
Incorporating precut fabric options—5″ squares, 10″ squares, 2-1/2″ strips—with yardage to quickly create coordinated projects
Easy techniques to give 9-patch blocks a whole new look
Quickly making volumes of half-square triangles from 10″ precut squares to arrange in modern blocks
Giving a new twist to a traditional Log Cabin block, complete with on-point layout and setting triangles
Creating gussets to form totes
Using alternative fabrics (flannel and fusible foam) as batting
"Quilt-as-you-go," using the wobble stitch
Making and positioning straps for totes
The following projects:
Charm Pack Scramble Quilt and variations
Four's the Charm Quilt
Chocolate Cake with Sprinkles Quilt
Quarter Log Cabin Quilt
Charming Tote
Strip by Strip Reversible Quilt
Split and Spin Pinwheel Quilt
Quilt & Go Tote
For a chance to win a copy of the new book, Precut Fabrics for Speedy Projects from Nancy's Notions, leave a comment sharing which type of precut you purchase most often.
The randomly selected winner a copy of Adventures with 5-inch Fabric Squares from Mary Mulari is Kathryn Smotryski.
Her comment is, "I'd do the scissor pocket. It would be nice to have one to hang around my neck as I sew my bindings, embroider, or hem a pair of slacks."
Happy Sewing,
Team Nancy Zieman
Nancy Zieman Productions, LLC.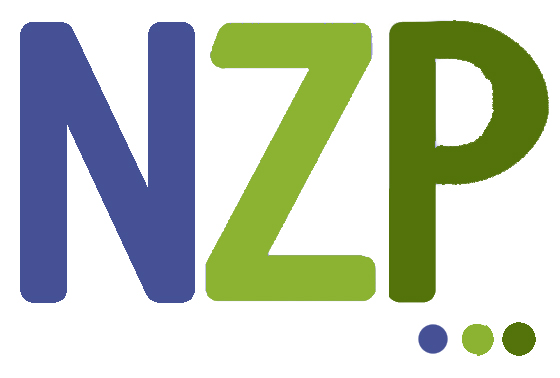 Content in this feed is © copyright 2018 by Nancy Zieman Productions, LLC and may not be republished without written permission. You're welcome to forward the email to a friend or colleague but it's not okay to add the RSS feed automatically as content on a blog or other website.
The FTC requires us to tell you that Nancy Zieman Productions, LLC has provided products by other companies in the course of doing business. The FTC requires us to advise you to take this information into consideration when reading this posting.
Make sure you are subscribed to Nancy Zieman Productions, LLC enews mailing list so you won't miss a thing. Sign up here. Join us on Facebook, plus a host of other social media channels. Connect With Nancy and Friends today!