Tumbling Tumblers Quilt

Let me introduce you to a contemporary, yet easy way to make a quilt.  Tumbling Tumblers is made using the multi-sized tumbler template.  The design is achieved by stitching the tumbler shapes in columns with several groupings of same-colored tumbler shapes in sequence to create the all-important negative space seen in modern quilts.
Tumbling Tumblers
 Quilt
Generally, tumbler shapes are sewn in rows. Not this time! Rotate the shapes 90 degrees to create columns, not rows. Turn what was a traditional quilt pattern into a modern design.
Use the

Trace 'n Create Grandmother's One Patch Template

 to create this quilt design. There are four sizes of tumbler shapes—4″, 6″, 8″, and 10″ in one template. All four sizes are traced on the fabric and then cut, using a ruler, rotary cutter, and mat.
Stitch the tumbler shapes using traditional quilting techniques.
Stitch multiple background colored tumbler shapes to create negative space in the design. Negative space is the new buzz word in quilting, and it references the space around the quilt design, not the design itself, which forms an interesting or artistic look.

Bye for now,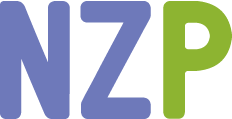 Content in this feed is © copyright 2015 by Nancy Zieman and may not be republished without written permission. You're welcome to forward the email to a friend or colleague but it's not okay to add the RSS feed automatically as content on a blog or other website.