What Gifts Are You Sewing This Holiday Season?

What gifts are you sewing this holiday season? That's the question I posed earlier this month, via this blog,  Facebook, and Pinterest. The responses to the question ranged from practical to clever. Enjoy the selected responses, plus a spotlight on one of my followers.
Below, be sure to check out November's Share Your Insight question and if you'd like, submit a response. Enjoy!
What gifts are you sewing this holiday season?
It's absolutely wonderful how you are creating handmade gifts. There are so many small sewn items to make. I love your ingenuity and enjoy those gifts that are personalized with embroidery. Hopefully, sharing your answers today won't spoil any big holiday surprises!
One of the more popular items to sew this season is the microwave safe bowl. You can find a pattern and kit at Nancy's Notions.
Here's what you are saying:
Ambitious Dreamers!
"I'm working hard to make quilts for all 6 grandchildren, and 2 throws for adults.  So far I've gotten 1 done and 3 tops finished…almost half done.  Oh yes, I'm also making pillowcases to go with each of the kids' quilts. Needless to say, I have a very tolerant hubby who sees me every once in a while."—Jacque Horner, Cottage Grove, MN
"I have 12 grandchildren and 33 great-grandchildren. My goal is to make a crib quilt for each of the great-grandchildren and a queen size for each grandchild. I've completed all but two of the crib quilts but only 5 of the queen size quilts. I've signed up for two quilt retreats in October, so I'm going to be working on two of the queen size quilts that I have completed the blocks for. I really like to sew for the ones I love!"—Mary Joan Talbott, Powell, WY
"I am sewing at least one quilt, 5 farm sets, 5 nativity sets, Christmas decorations, sewing room decorations, mug rugs, small wall quilts, and some hobby horses. "—Sarah Jackson, Gracieville, FL
"This year I plan to sew 25 pair of pajama pants for grandchildren, nieces, and nephews."—Dottie Joyner, Delta, OH
Personalize It!
"So far this season I am making mug rugs with my embroidery machine. My husband and I have 10 grandchildren and I am making each of them a personalized piece with their name and a design that represents their interests, such as sports, dance, music, and etc."—Marsha Lamberth, Clarksville, TN
Something for Everyone
"I'm making BBQ tool caddies for my sons.  I'm making microwave bowls for my daughter-in-laws and all the grand kids are getting a pillow."—Erma Waulk, Marengo, OH
Pillowcases
"I start Christmas sewing early in the year. I have eleven pillowcases in character fabrics (e.g., Spiderman, Dr. Who) for family, flannel nightshirts or gowns for the girls, flannel PJ bottoms for the boys and adults, and big shopping totes in duck for the moms. In the past I have made hand embroidered yokes for my granddaughters' nightgowns. I made slippers one year for the whole crew, but the flannel PJ bottoms seem to be a favorite, as are the custom pillowcases—nice when there are kids! I do all this in between sewing Little Dresses for Africa, inspired by your blog, with my own pattern alterations. Just mailed off another 32 dresses last week."—Susan Sweet, Richmond, CA
Sewing Non-Gift Gifts
"I'm using my scrap fabrics to make gift sacks instead of wrapping paper, because buying the right size box is much more expensive.  Plus, you can monogram, embroider, or add fun ties to make the sacks extra special."—Arlene Burger, Newmanstown, PA
Recycled Sewing Item Gifts
"This year I'm making wooden spool Christmas ornaments."—Kathleen Davies, Hillburn, NY
Fantastic and Functional
"After visiting my mom in a Florida nursing home, I saw a need for tote bags to be used on walkers and wheelchairs, big bibs to spare tops from spills, and smaller bags to fill with goodies for her to give to her friends. These gifts can also be given to the staff that helps my mom. "—Harriet Wetherell, Plano, TX
Going Green
"I will be using ripstop fabric to sew grocery totes and sandwich bags. In Los Angeles County, if you forget your grocery bags, you have to pay for plastic ones. It's one way of encouraging people to be "green."  I  am also trying to do away with my family's use of plastic wrap, hence my desire to use homemade sandwich bags for family (grandchildren's school lunches)…every little bit helps."—Francine Beougher, Whititer, CA
Such a Doll
"With five granddaughters and 2 great granddaughters,  I will be sewing lots of doll clothes from baby doll to American Girl dolls."—Sheila Rolfe, Ona, WV
October's Reader Spotlight:
Sandra Roe's Answer
"I made throw pillows and stuffed fish from a quilt that was made by my mother-in-law. It was started in 1931 and finished in 1975 so it was pretty worn out. The pillows are for my daughters and the fish are for my granddaughters. I also made insulated lunch bags for my five great-grandchildren. Last year I made my daughters and granddaughters padded picture frames from my wedding dress. I included a picture of myself and my late husband cutting our wedding cake."—Sandra Roe, Clearwater, FL
Can you tell us more about the stuffed fish? My granddaughter was getting married. She likes to fish so she asked me to make her some stuffed fish like she saw somewhere. I made her a stringer of six to use for her engagement pictures. Two were the bride and groom—that got me started. For the last few years I have tried to give my daughters and granddaughters gifts that used items from their ancestors. This year it is their grandmother's quilt. As I already told you, I made pillows for my daughters and fish for my granddaughters. My mother-in-law always quilted a spider's web on all of her quilts. I tried to put a little of that on each fish. On the pillows, I put the year the quilt was started on one pillow, the year it was finished on another, and my mother-in-laws name on the third. I can't send a picture of the pillows because I already have them wrapped.
Do you have any pictures of the original quilt or could you share information about its history? I have included pictures of pieces of the quilt and a couple of the fish. My mother-in-law bought the quilt top at an auction. It was started in 1931. She finished it in 1975. We have used it and it was pretty worn out, but I wanted my children to  have something to remember their granny Roe.
It looks like you enjoy making heirlooms from heirlooms. What a wonderful way for the family to share a piece of history! What projects would you like to rework or upcycle next? This is the last heirloom I have. The first projects I made were pillows from the yo-yos sewn by my great-grandmother (I learned to sew on her treadle sewing machine, which I still have. She used this sewing machine to make uniforms for the soldier's home in Dayton, Ohio.).
What type of fabrics, garments, or quilts do you seek out to save for future use? If anyone in my family comes up with any heirloom that they don't have a use for, I am pretty sure I can think of something.
What are your favorite fabrics to pair with your upcycled designs? So far, I have only had to come up with the back side of a pillow, and I used velvet for that.
November Share Your Insight
Question
November Question: What quilting/sewing step is the most frustrating? 

Submit your answer by November 18, using the form below, to be considered for our November Reader Spotlight.
Disclaimer: We may contact you to verify your answer. Your contact information will not be used for any other reason. Your submission to Nancy Zieman Productions, LLC, including contact information, gives us the right to modify, use, distribute, reproduce, publish, and display the submission indefinitely in all media, means, and forms without any payment to you. You hereby represent that you haven't copied the content from a book, magazine, newspaper, or other commercial source.
Featured photo,

M

ake A Christmas Tree Skirt, a complete sewing tutorial designed by Nancy Zieman.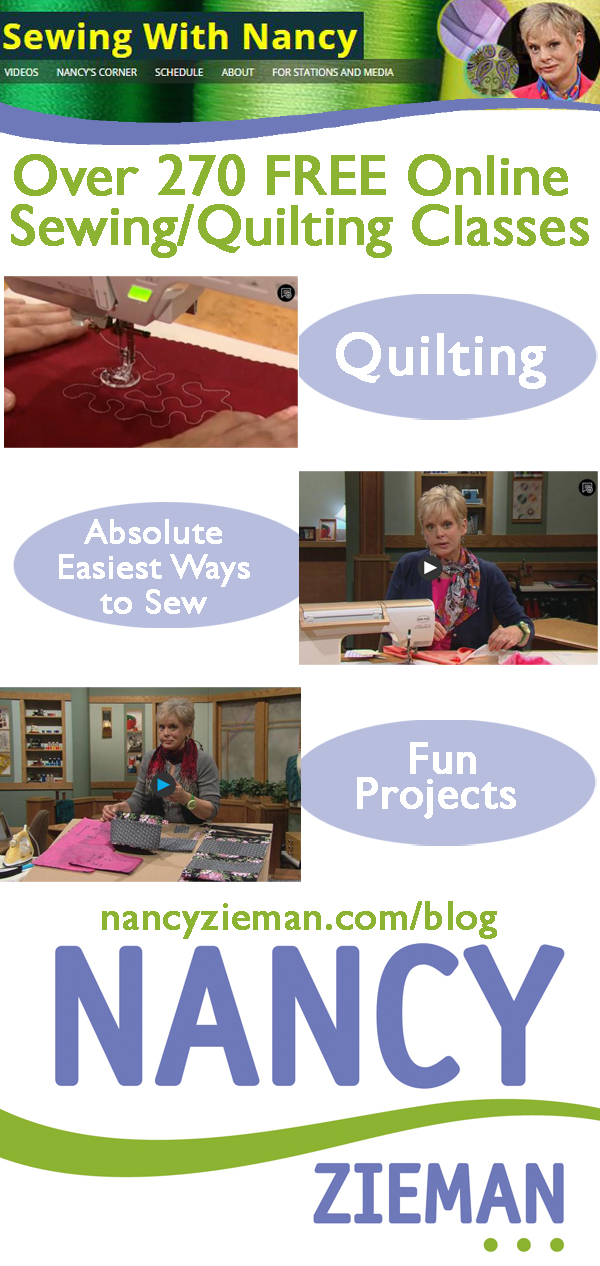 Bye for now,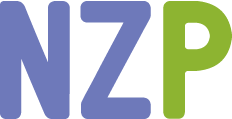 Content in this feed is © copyright 2016 by Nancy Zieman and may not be republished without written permission. You're welcome to forward the email to a friend or colleague but it's not okay to add the RSS feed automatically as content on a blog or other website.
The FTC requires us to tell you that Nancy Zieman has provided products by other companies in the course of her business. The FTC requires us to advise you to take this information into consideration when reading this posting.
Make sure you are subscribed to my enews mailing list so you won't miss a thing. Sign up here. Join us on Facebook, plus a host of other social media channels. Connect With Nancy today!