Quilt to Give—Free Quilt Instructions

Sewing a quilt and giving it as a gift is gratifying. Sewing a quilt for someone in need or who is going through tough times shows compassion. Most importantly, the recipient feels loved. Win. Win!
This will be the fourth year that the Quilt to Give quilt pattern will be sewn and quilted during the annual Quilt Expo in Madison, WI, September 10–12. If you aren't able to be at the event, you, too, can make a twin-sized quilt, then donate it to a local shelter or charity.
I made the first Quilt to Give design in 10-days, sewing a little each day. I chronicled the 10-day journey with full instructions on how to make the quilt on my blog. My hope is that sometime in the near future, you or your quilting group will consider making this easy quilt design made with columns instead of blocks and then give it away. Hence the name Quilt to Give.
Quilt to Give community service project
The project will again be the community service project at our annual Quilt Expo, Last year over 25 twin to queen-sized quilts were made and/or donated by participants.
Several kind souls presented us with completely finished quilts
Quilting groups also took on the challenge

Others donate time during the Quilt Expo event
Twin-sized quilts are in demand
I know that I'll see some of my blog readers at the Quilt Expo in Madison, WI, September 10–12, 2015. For most of you, the logistics of attending aren't in the cards. Yet, I encourage you to make one of these easy Quilt to Give projects with the intent of giving it away!
This year we're asking for twin-sized quilt donations—that is the size we'll be sewing during the event, too. Why?  The two organizations that will be receiving the finished quilts, Enchanted Makeovers and Domestic Abuse Intervention Services (DAIS) both requested this particular size. Enchanted Makeovers services women's shelters and Domestic Abuse Intervention Services (DAIS) is a woman's shelter with twin-sized beds in each room.
Make a quilting plan
Sort fabrics from your stash. Begin by selecting a print or prints that will be used as the inspirational fabrics. Then choose other fabrics that coordinate with the inspirational fabric.
Gather solid-color fabrics that coordinate or match with the inspirational fabrics. Choose many solids or mottled fabrics (subtle prints that appear as solid colors from a distance) as possible for this project. 

Click here to read the full lesson on sorting fabrics

.
Determine which fabrics will be the outside columns (the more solid the better) and which will be used for the scrappy center columns. Fill out the worksheet to denote which fabric colors will go where.
Free online instructions
For links to all 10 Quilt to Give lessons, click here or visit QuiltToGive.com.
The Easiest Ever Quilt to Give Design
During our first community quilting project, a donation of four yards of striped fabric with a salsa flavor was given. Great donation, but it just didn't seem to fit with any other fabrics.
Then it dawned on me to use the striped fabric as the center section of each column—no piecing needed for the center columns! You'll find optional fabric cutting instructions when using a stripped fabric when you download the twin-sized quilt worksheet
The gift is in the giving!
I enjoyed reading all your comments regarding my
new Swing Jacket pattern
from my blogs on
August 11
and
August 18
.
The winner of
McCall's pattern M7201
is Diana G. She said: 
Oh so many fabrics one could make this out of… but I think velvet would be the preference for me. Thank you for the chance to win!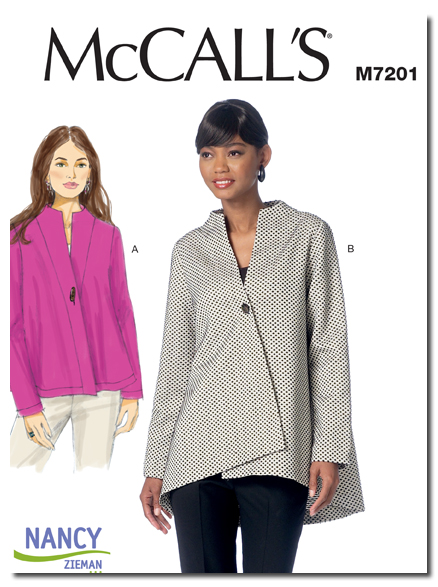 Bye for now,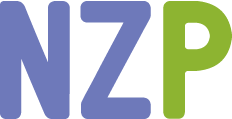 Nancy Zieman—author, pattern designer, businesswoman, producer, and national sewing authority—is the host of the popular show Sewing With Nancy, which appears exclusively on public television stations across the United States and Canada. Follow Nancy's blog at NancyZieman.com/blog and sign up to receive Nancy's E-News for the latest news in sewing, quilting, & creating.
Content in this feed is © copyright 2015 by Nancy Zieman and may not be republished without written permission. You're welcome to forward the email to a friend or colleague but it's not okay to add the RSS feed automatically as content on a blog or other website.