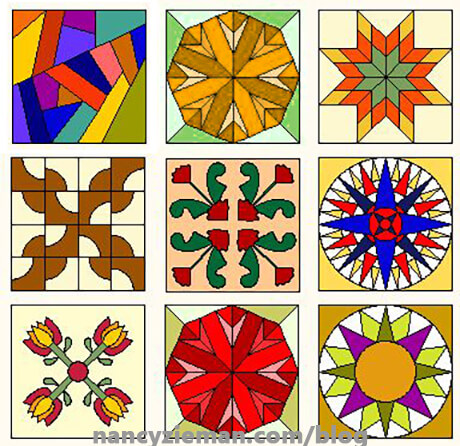 Describe Your Favorite Quilting Pattern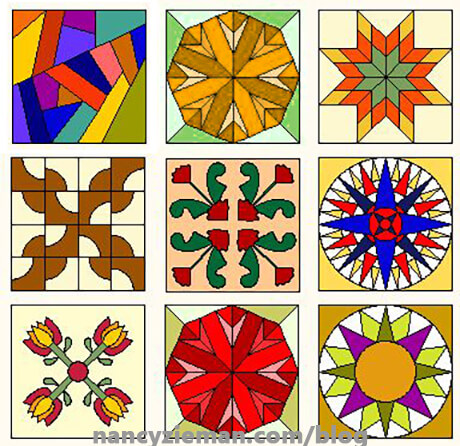 Describe your favorite quilting pattern? Appliqué? Pieced? Large? Small? That's the question I posed earlier this month, via this blog,  Facebook, and Pinterest. Enjoy the selected responses below, plus a spotlight on one of my followers.
Here's what you are saying:
Geometry
"I like anything geometric.  I tend to like more modern patterns and I like to piece large blocks or large pieces together to make interesting, colorful, geometric designs."—Colleen Terry, Germantown, WI
Log Cabin Blocks
"My favorite pattern is the Log Cabin. It's so versatile! By arranging the blocks in different ways, constructing the blocks with varying strip widths, and combining colors, you run the gamut of being very controlled to being very scrappy. And, the final look can be totally traditional or cross over to modern."—Joyce Ciembronowicz, Lake Zurich, IL
Paper Piecing
"I like paper piecing as it helps me to keep perfect points in my quilts. Most of my projects are lap or wall hanging size and I make many quick projects for Hospice, Victory Junction Camp, Quilts for Kids, and our local domestic violence shelter. I use a lot of kits so I can start sewing quickly and avoid the time it takes to select the right colors & fabrics."—Debbie Morse, Kannapolis, NC
Trying New Techniques
"Until the last few months, small patchwork patterns in rectangles, squares, and half-square triangles were my absolute favorites, as I could sew them quickly with my sewing machines. In the past 9 months, however, I totally surprised myself and most enjoyed anything to which I can add appliquéd leaves, stems, and suffolk puffs ("yo-yos" made with Clover tools, and which I use in place of circles or flowers). I love the relaxed pace and how I can take portions of the project with me. Now I'm prompted to do more hand sewing and I am looking at English Paper Piecing patterns for the first time!"—Martha Oksvig, Midford, IA
Appliqué
"I love pieced appliqué, and I love needle turn appliqué combined with pieced work.  I also combine machine embroidery/appliqué with pieced work.  The size depends on who the quilt is for."—Polly O'Laughlin, Las Vegas, NV
Dresden Patterns
"I like anything with a Dresden pattern. As a relatively new quilter, my first full-sized quilt was a potted Dresden flower design, which won a red ribbon at the local county fair."—Betty Manoulian, Monroe, MI
Pieced Quilts
"I mostly make pieced bed sized quilts, and some large lap sized.  I make a lot of charity quilts, and that gives me a chance to make items using fabrics that are bright and fun, and they don't have to go with my décor. I have made 11 quilts from a favorite tumbler pattern."—Doris Gould, Johnstown, NY
Traditional Quilts
"I like traditional pieced quilts, mostly lap size, some queen size, and wall hangings.  My favorite pattern is the Churn Dash.  I would probably make it scrappy, as I have an awful lot of scraps."—Beth Daniels, Jefferson, LA
Bargello-Style Pieced Quilts
"I think my favorite quilt pattern would be the Bargello.  I love how the movement and color affects the pattern it makes.   As for either appliqué or piecing?  Piecing would be the winner.  I love making wall quilts and table runners using that method."—Elizabeth Baker, Kenosha, WI
Embroidery
"My favorite pattern to incorporate in a quilt is an embroidery pattern. I have made all nine of my grandchildren a quilt with machine embroidery as the focus. I try to find something special for them and always include their name."—Gail Pavletic, Greenfield, WI
Using Precuts
"I enjoy the Rail Fence pattern to sew for grandchildren. I like to use precuts, jelly rolls, charms, and 10" packs that are color-coordinated. I am particularly interested in color combinations and enjoy books on color."—Starr Yauch, Tacoma, WA
May's Reader Spotlight:
Bonnie's Answer
"My favorite quilting pattern is the  the Baltimore Album Appliqué style. I like to make large quilts in this style so I can incorporate many different fabrics into the quilt, which reflect the fabrics true to the time period and locale that the Baltimore Album quilts have come from. When making these quilts, it is interesting to consider and keep in mind the historical, social, and artistic qualities of the region and period, while there is still room for my own artistic expressions."—Bonnie Gallimore, Chesapeake, VA
What color palettes do you work with when creating Baltimore Album Quilts?
I love working with a traditional green and red palette but have used other colors such as orange and lime green.
Do you have a favorite reference or pattern that other readers might enjoy for this quilt style?
My favorite book is Baltimore Basics: Quilts from Start to Finish by Mimi Dietrich. It is great for all skill levels.
How many quilts would you estimate that you make in a year?
I make about 25 quilts a year.
What are your thoughts on traditional and contemporary style Baltimore Album Quilts?
Traditional Album Quilts are my favorite but I have enjoyed making a contemporary quilt from Bunny Hill Designs called
Baltimore Bunnies.
How long have Baltimore Album Quilts been a favorite?
I became interested in Baltimore Album Quilts after attending the Mid-Atlantic Quilt Show about 10 years ago.
What are you going to sew next?
I am just starting a large 121 block quilt based on the book The Civil War Diary Quilt by Rosemary Youngs.
June Share Your Insight
Question
June Question: Does your community have a sewing group, and are you a guild member?
 Submit your answer by June 14, 2017, using the form below, to be considered for our June Reader Spotlight.
Disclaimer: We may contact you to verify your answer. Your contact information will not be used for any other reason. Your submission to Nancy Zieman Productions, LLC, including contact information, gives us the right to modify, use, distribute, reproduce, publish, and display the submission indefinitely in all media, means, and forms without any payment to you. You hereby represent that you haven't copied the content from a book, magazine, newspaper, or other commercial source.
My Favorite Quilting "Pattern" is a Photo



If you follow my blog, you know that my favorite quilting process is landscape quilting. Combining my love of flower gardening and quilting, this form of artwork is inspired by a photo. As my quilting buddy Natalie Sewell taught me, "You start off using a photo to guide you, but soon you leave it far behind."
I started with the below photo. The teal moss on the trees drew me to the composition.
Some of the elements from the photo were carried over to the finished quilt, which I entitled If Trees Where Teal.
Bye for now,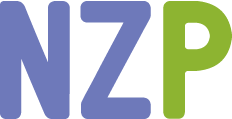 Content in this feed is © copyright 2017 by Nancy Zieman and may not be republished without written permission. You're welcome to forward the email to a friend or colleague but it's not okay to add the RSS feed automatically as content on a blog or other website.
The FTC requires us to tell you that Nancy Zieman has provided products by other companies in the course of her business. The FTC requires us to advise you to take this information into consideration when reading this posting.
Make sure you are subscribed to my enews mailing list so you won't miss a thing. Sign up here. Join us on Facebook, plus a host of other social media channels. Connect With Nancy today!
Save