You're Invited to Quilt Expo in Madison WI

September 10–12, thousands of quilting enthusiasts will gather in Madison, WI to find inspiration, share new techniques, stock up on supplies and celebrate the joy of quilting. Now in its eleventh year, Quilt Expo continues to be the Midwest's premier quilting destination. I invite you to join me at this year's event!
It's a Big Deal!
Here's a sampling of the highlights of this year's event. With over 200 educational lectures, sit & sew workshops, and hands-on workshops, there's something for everyone. Plus you'll find hundreds of quilts on display.
View the juried and judged quilt contest—over 300 amazing quilts


Vote for your choice of Best of Show
2014 Quilt Expo Best of Show—Once Upon a Time by Mary S. Buvia, Greenwood IN
Shop in the 85,000-square-foot vendor mall

Take a class from a nationally known celebrity presenter—here's a small sampling:
In Weeks Ringles' class Details Matter, you'll learn how quilting details can transform or ruin a quilt.
Laura Murray will take us on a journey to create the appearance of a complicated piecework quilt without sewing in her class, On the Edge of Thread.

Attend a stage presentations
The stage presentations are included with your admission ticket.
Our Kids' Quilt Challenge, which is held on the stage, is a Saturday morning favorite.

Learn the fine-art of hand quilting
Dedicate time to attend a sit & sew workshop
You'll find a variety of offerings when you go to the Quilt Expo website. Sign up soon as these workshops quickly fill.
Sign-up for an evening event
Participate in the Quilt to Give community service project
Get in Step!
Just like quilting, becoming heart healthy comes together one piece at a time. Join UW Health/ Go Red for Women and pick up a free pedometer to keep track of your steps while promoting healthy living.
Register Online
Three random winners will receive a pair of Quilt Expo Tickets. To be eligible, answer this question: What's the first thing you'd do at Quilt Expo? (Getting a cup of coffee doesn't count!) Winners will be announced on August 6.
Bye for now,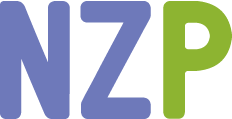 Content in this feed is © copyright 2015 by Nancy Zieman and may not be republished without written permission. You're welcome to forward the email to a friend or colleague but it's not okay to add the RSS feed automatically as content on a blog or other website.