Embroider Pumpkins with Style
Combine in-the-hoop machine quilting with coordinating embroidery designs for your next fall-themed quilting project. As I turned the calendar to October, this fall-themed embroidery design pack by Amazing Designs came to mind. The embroidery bundle includes 26 designs for 4″ x 4″ hoops and 14 designs for 5″ x 7″ hoops. The possibilities for Creative Quilting Outlines…Pumpkins with Style are endless.
.
See how easy it is to use your embroidery machine for in-the-hoop quilting designs with these favorite fall projects.
Appliqué Accents
Adding color to your embroidery design couldn't be easier with the five appliqué options in this design bundle.
Align the fabric and selected design in the hoop.

Back fabric with your favorite stabilizer.

Stitch the outline shape.

Trim away any excess fabric beyond the stitching line.
Finish the edges with the beautifully digitized embroidery stitches.
Perfect Machine Quilting In-The-Hoop
Get the look of a complex accurate quilting design using the computer guide feature of your embroidery machine. That's right; you can quilt your next project in-the-hoop.
Layer the quilt: backing, batting, and quilt top.
Use

spray adhesive

to secure the layers.
Align the area to be quilted in the hoop, matching horizontal and vertical register marks.
Select the outline, or should I say quilt design, and stitch.
I rarely just stitch one embroidery design on a project. Rather, I like two or three of the same motif for the design. This set allows me to mix and match many autumn motifs to create an interesting finished design.
Potpourri of Fall Projects
With designs for different sized hoops, we have options as to how big or small we'd like to stitch. The hoop will give you control over the larger sized projects, making quilts quite easily.

You can mix embroidery designs flawlessly with the quilting motif, as the two are designed to complement each other.
Consider repeating one single design on a mantle scarf.
Three similar fall wall hangings make quite a statement with colorful detailing in each embroidered and quilted stitch.

You can even dress up the entire table this holiday season with a table runner and placemats.
This table runner features the embroidery designs on a 6-1/2″ center or focus block, which then gets a border (3-1/2″ on each side) and is set on point. The blocks are not complicated and you'll be able to create them in any size.
The coordinating placemats are equally easy to create by simply adding the fall embroidery designs to 6-1/2″ blocks, which will be sewn into a basic 9-patch quilt block and also set on point.
If you are new to machine embroidery, you may want to watch Sewing With Nancy for more machine embroidery tips and ideas.
Polish your embroidery skills by watching Machine Embroidery in Six Easy Lessons Part One and Machine Embroidery in Six Easy Lessons Part Two with guest Eileen Roche.

On what type of stitched item are you most likely to add embroidery? Leave your answers in the comments section to be entered to win Creative Quilt Outlines…Pumpkins with Style. A winner will be randomly selected.
The randomly selected winner of copy of the Doll Costume Dress Up DVD from Nancy's Notions is L. Watson.
Her comment was, "The poodle skirt pattern looks great, my daughter wants a skirt like that so she can wear one too."
Bye for now,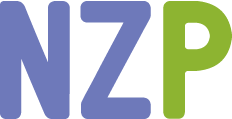 Content in this feed is © copyright 2015 by Nancy Zieman and may not be republished without written permission. You're welcome to forward the email to a friend or colleague but it's not okay to add the RSS feed automatically as content on a blog or other website.
Make sure you are subscribed to my enews mailing list so you won't miss a thing. Sign up here. Join us on Facebook, plus a host of other social media channels. Connect With Nancy today!