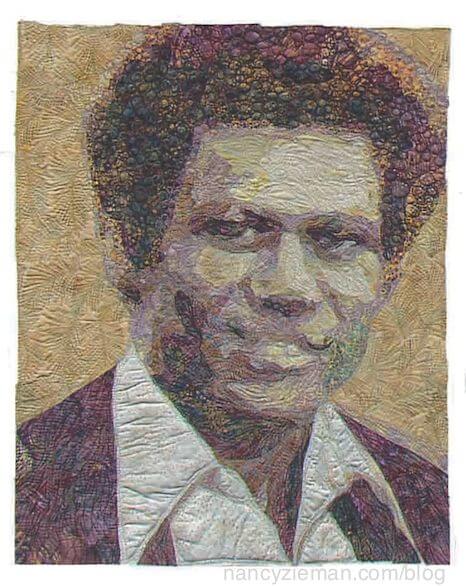 How to Sew Art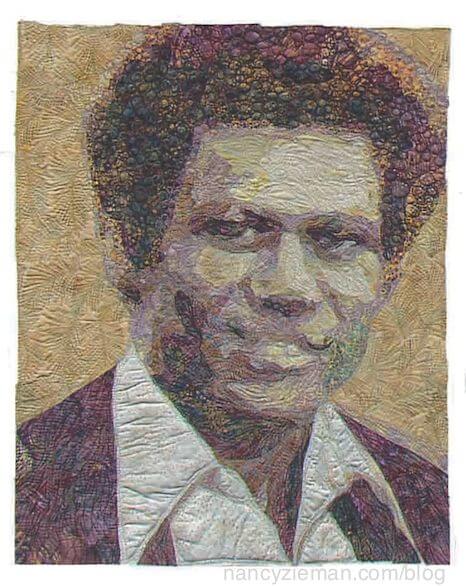 Did you ever think of yourself as an artist? Believe it or not, all of us can be textile artists—one step at a time—with Tammie Bowser's stitched art techniques. Tammie is an award-winning, international quilter, and my recent guest on Sewing With Nancy–How to Sew Art part one. 


Often the first reaction to Tammie's stitched art is, "That looks too difficult to make—I could never do that!" In the How to Sew Art TV show, book, and DVD, Tammie shares how starting with a great photo, choosing 9–12 fabrics, and then following her steps, you too can make fabric art projects that you'll be proud to show.
Tips for choosing a great photo.
How to make a pattern from the

Stitch A Sketch Art Quilt Software

or

Quilted Photo Deluxe 2.0 Art Quilt Software

, and how to download a free trial at Tammie's web site, howtosewart.com.
Print and tile the pattern pieces.
Create a fusible foundation for an art quilt with parchment paper,

Pellon Wonder-Web Fusible

 and

505 Spray and Fix Adhesive

.
How to choose 9–12

batik fabrics

.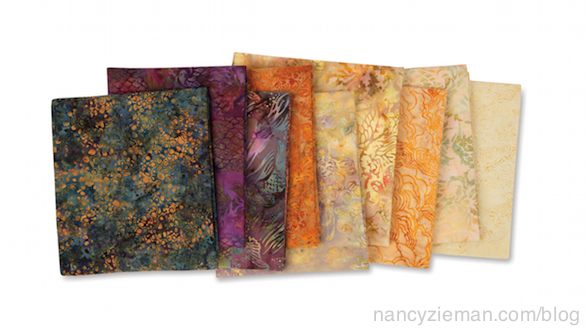 In How to Sew Art Part One, Tammie also shares her techniques for preparing the pattern for cutting fabrics.


Thank you to my guest Tammie Bowser for sharing How to Sew Art with fabric and photos. Tune in next week for part two—when fabrics are cut, positioned, and quilted into art.

Nancy's Notions has assembled a How to Sew Art Starter Set that includes the book, DVD, Color Value Isolation Tool, 505 Spray and Fix Adhesive, and Wonder-Web Fusible.
 Bye for now,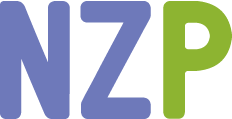 Content in this feed is © copyright 2015 by Nancy Zieman and may not be republished without written permission. You're welcome to forward the email to a friend or colleague but it's not okay to add the RSS feed automatically as content on a blog or other website.