Absolute Easiest Way to Use Printable Patterns

In my sewing career, sewing patterns have evolved. Initially,  there was a printed sewing pattern for each size. Convenient, but not economically savvy in today's economy.
Now patterns sizes are nested with multiple sizes printed on a tissue or paper pattern. Or, we can print patterns on demand, having almost instant access to online sewing patterns.
How to Download Sewing Patterns
In my book, The Absolute Easiest Way to Sew, I detail how to download sewing patterns. Here are the basic instructions.
Digital, downloadable, printable or PDF (hereafter referred to as PDF) patterns allow for almost instant delivery of patterns to your computer. After purchasing a PDF pattern from a website, you will receive an email from the pattern company with login information, and then you'll be able to print the pages of the pattern. Some assembly is required to tape or tile the pages together.
Benefits of PDF Patterns:
PDF patterns are generally less expensive than printed versions.
The patterns can be purchased at your convenience.
PDF patterns can be reprinted. Some patterns are downloaded to your computer and stored in a folder for later use. Other pattern services don't allow downloads, but rather the service stores your purchase on their site. (Check reprinting guidelines before making the purchase.)
Disadvantages of PDF Patterns:
Some patterns require upwards of 60 sheets of paper.
Patterns must be assembled or tiled together.
After purchasing a PDF pattern, you'll receive a link to use in order to proceed to the actual pattern. There are generally a couple extra steps when using a PDF pattern.
Printing PDF Patterns
There are two ways PDF patterns are offered:
Downloadable file to computer: Open the PDF file using a free PDF reader such as Adobe Reader or Google PDF. Create a folder on your computer for this pattern file.
Digital file on pattern service website: The pattern service stores the PDF file and you will be asked to download the service's PDF reader. The instructions are generally user-friendly.
Print pattern pages by selecting "Actual Scale" or "Full-Scale" or "100%" as the printer scaling option.
Select the paper size. The file that contains the pattern is tiled, which provides for the pattern pieces to be printed to scale on standard paper sizes. Standard paper sizes are: letter (8-1/2″ x 11″), ledger (11″ x 17″), legal (8-1/2″ x 14″), A3 and A4. A3 and A4 are international standard paper sizes.

Print the first page. Look for the text square on the first page and measure with the ruler. If the square matches the described size, print the remaining pages. If not, check printer settings, make any changes, and print another test page. The test square must measure as required or the pattern will be a different size than promised.
Tiling Pattern Pages
Acquaint yourself with the printed sheets. Each pattern company/service has a specific unique way to tile or connect the sheets. In general, every printed sheet has (1) frames, (2) hash marks, and (3) a row/column reference.
Trim along two connecting frames of each sheet allowing for easy overlapping of pages. For example, Trim off all right and lower frames. Use paper scissors or consider investing in a

paper trimmer

(generally less than $25) for speed and accuracy.
PDF Instructions
PDF or downloadable construction instructions are part of the digital pattern purchase. Reduce paper waste by saving the file to your computer or mobile device and then reading the construction instructions electronically.
*PDF pattern featured in the examples Copyright © Butterick Pattern Company, #5273
For additional sewing insights and my favorite sewing techniques, check out my 3-part Sewing With Nancy online TV series, The Absolute Easiest Way to Sew. 

For a chance to win a copy of The Absolute Easiest Ways to Sew, leave a comment answering the question: Is your pattern inventory more traditional paper patterns or more digital patterns?
A random winner will be announced on March 21.


Bye for now,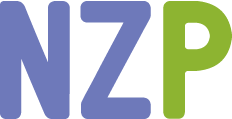 Content in this feed is © copyright 2015 by Nancy Zieman and may not be republished without written permission. You're welcome to forward the email to a friend or colleague but it's not okay to add the RSS feed automatically as content on a blog or other website.