Your Guide to Choosing Thread—Free PDF

Designed by Aileen Leitzke, written by Roxanne Nickolie—Nancy's Notions Guest Bloggers
Choosing a new project to work on is relatively easy—a wave of inspiration will guide your way. Picking fabrics is similarly simple—strolling through aisles with bolts upon bolts of gorgeous prints, textures, and colors. When it comes to thread, however, things can get a little tricky. What's the best thread for the job? How do you know which thread is best for your project? Which weight should you use for this project? And what does "mercerized" mean?
In case you didn't know, Madeira thread is the primary thread Nancy uses on her show and in her personal sewing. Sewists around the world hold a preference for this thread because of its luster and strength. While the huge selection of Madeira thread can be great, sorting it all out can be a little daunting! So, we've compiled this reference for at-a-glance thread selection, customized for specific projects. Share it with your friends, print it as a reference, wrap your Christmas gifts in it! This will become your go-to guide to perfect stitching and happy projects.
To download the PDF simply click the image.
Need thread? Madeira is on sale for the month of October!
Thank you Aileen and Roxanne for this month's guest blog.
Bye for now,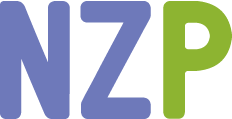 Content in this feed is © copyright 2014 by Nancy Zieman and may not be republished without written permission. You're welcome to forward the email to a friend or colleague but it's not okay to add the RSS feed automatically as content on a blog or other website.