Clever Sewing Hacks for Old Sweaters, Shirts, & More


By Mary Mulari, Nancy Zieman's guest blogger
Learn how to make mittens from sweaters and turn old shirts and linens into new, useful, and smart projects you'll be pleased to give as gifts. If there's nothing interesting in your closets, check out thrift shops or use new fabrics. Give yourself the interesting challenge of restyling, repurposing, and reusing a textile that could use a makeover. Check your closets for potential "fabric" for Sew Green Makeovers. 
Mittens
Sew mittens for everyone in the family with the multi-size patterns included in Sew Green Makeovers. Mittens are easy to sew from two layers of felted wool. On the green wool sample, you'll see that one of the mittens has been stitched and with the pattern in place to sew the second mitten, you have a guide to stitch around. When the mittens are cut out and turned right side out, a little bit of steam pressing will flatten the seams and the mittens are ready to wear on either hand.

Coffee Mug Cover up
Here's a great way to keep a mug of coffee or tea hot if you're a slow sipper! Use two layers of felted wool from old sweaters and add a tab at the top. When you cover up the beverage with a woolen cap, you'll be able to enjoy a hot beverage for a longer time thanks to the woolen insulation. It's a terrific use for wool and wool-blend sweaters. Check the pattern instructions for tips in "The Adventure of Felting (Shrinking)." 

Doggone Cute
Can you think of a better way to use men's shirt collars than these dress-up neck trims for dogs? Lucas sports a collar with a portion
of the short end of a necktie sewn to the collar stand.  Sophie's pretty in peach with her collar and a soft silk bow. We just couldn't resist
featuring the family dogs with their personalized neckwear. Lucas even has his name stitched on the back of the collar with Baby Lock's Sashiko machine. Watch for more parts of the Lucas collar shirt to appear on other projects.

.
.

Hobo Bag
It's a smart habit to bring your own shopping bag to carry home your purchases. Make this clever, compact tote from a rectangular or square scarf. It folds up to take very little space when it's stored in a larger handbag or tote. Only two seams required. The Sew Green Makeovers pattern will show you how.
.
Dinner Scarf
If you'd prefer to wear something more stylish and sophisticated than a terrycloth bib at the dinner table, make this clothing protector from two scarves, or two pieces of soft, thin fabric.
The special feature at the bottom is a ponytail elastic (You know I couldn't resist adding one of these somewhere in this collection of projects!), which makes it easy to fold or roll up the scarf to store for the next dinner engagement.

Casserole Transporter
Use a piece of a vintage tablecloth or curtain for this project and add a liner of Quilted Teflon, or Insul-Brite with an additional layer of fabric. The handles of this hotdish holder are cut from a woven belt I found at the thrift shop. Maybe you have one in your closet? This transporter is easy to make, compact to store, and it works with round, square, and rectangular pans you carry to the neighborhood potluck.
Scarlet O'Hara Laundry Bag
Here's another curtain project. (Get it? Remember Scarlet and the drapes?) Add extras to the curtain to make a stylish bag with special features. The large outer pocket is made from a dinner napkin with interfacing added for extra strength when a bottle of laundry detergent is stored inside. The drawstrings are shoelaces and the casing for the drawstrings is a ribbon belt. Make it convenient to carry the bag to the laundry room with a shoulder strap made from a necktie. This distinctive bag is also practical and a "green" project as well.


Shirttail Laundry Bag
We don't have to limit the uses of this bag made from the shirt back. It's also a nifty gift or shoe bag. The extra pocket sewn on one side holds a gym card, keys, or you name it. The purple version of this project features a Sensuede appliqué and shirt front pocket cut out and added to the bag.
The chambray denim bag's pocket is from the same shirt used for the Lucas dog collar.

Shirt Sleeve Gift Bag
They'll call you clever when you arrive with a gift in this unique bag. Make a bag handle from another piece of the shirt, or use a shirt collar for the handle. (Thanks to my sister Becky for that collar idea!) The rust colored bag handle is a piece of the shirt placket, again from the Lucas dog collar shirt.

Kids at Play Apron
Combine parts of two shirts for this child size apron included in Sew Green Makeovers. The handy front pocket is the cuff and a portion of a shirt sleeve. The back of this reversible apron features fabric with a Boy Scout theme. The peach apron ties are grosgrain ribbon and the Lucas dog collar shirt appears again, this time with the shirt cuff and sleeve for the front pocket. Kids love to have their own aprons and for these aprons to be memory gifts, the shirts of special adults are terrific sources of fabric.
.
With gift season around the corner, I hope you've spotted a project or two that sparked ideas for certain people on your gift list. Check out the 17 projects in the Sew Green Makeovers pattern and stitch your own doggone great green makeovers.
Thank you so much for sharing these innovative green projects, Mary!
Bye for now,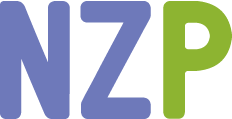 Content in this feed is © copyright 2016 by Nancy Zieman and may not be republished without written permission. You're welcome to forward the email to a friend or colleague but it's not okay to add the RSS feed automatically as content on a blog or other website.
The FTC requires us to tell you that Nancy Zieman has provided products by other companies in the course of her business. The FTC requires us to advise you to take this information into consideration when reading this posting.
Make sure you are subscribed to my enews mailing list so you won't miss a thing. Sign up here. Join us on Facebook, plus a host of other social media channels. Connect With Nancy today!