How to Sew Adorable Doll Costumes

This week's Sewing With Nancy online TV show is on sewing costumes for dolls. What little girl hasn't envisioned being a princess, super hero, or even a mermaid! Make believe play with 18″ dolls dressed in costumes is a great way to foster a child's imagination!  Joan Hinds, doll clothes designer and author of Doll Costume Dress Up, which includes 20 patterns, is my guest for this new 2-part Sewing With Nancy series.
Lilac Fairy or a Ballerina Costume
Fanciful costumes are easily made with small pieces of fabric and trim, yielding creative results. The Lilac Fairy is our first doll dress-up idea. A combination of netting, stretchy knit, and a little time will result in a costume made to spark imagination. Learn how to add elastic in small spaces and even stitch over wire!
 Once you know a few sewing basics, a Ballerina could be your next doll costume!

Cinderella, Bride, or Southern Belle Doll Costumes
Be the fairy godmother for your little girls' doll when you create one of these lavish gowns. Satin fabric with sequins and rhinestones add the glam, you add the magic! The sewing steps for these three dresses are very similar. with flat construction for ease of sewing and playing. Which one will you choose?
Mermaid Doll Costume
Your little girl's doll will look swimmingly in Joan's Mermaid Costume. Seguin fabric, glittery and pompom trims, plus clever patterns make short work of this imaginative costume. I can't wait for you to see how to sew the fish tail!
Bye for now,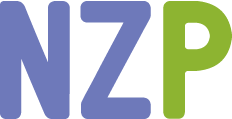 Content in this feed is © copyright 2014 by Nancy Zieman and may not be republished without written permission. You're welcome to forward the email to a friend or colleague but it's not okay to add the RSS feed automatically as content on a blog or other website.