14 Clever Wraps to Sew

Dress up your wardrobe with more than 14 clever wraps. Easily sew these with a yard or two of fabric and a few sewing steps. My Sewing With Nancy guest, friend, and designer, Mary Mulari, takes a practical, yet stylish approach to sewing wraps. On this week's episode you'll learn how to sew wraps that provide a laid-back look, wraps that are perfect for formal dress, or wraps that simply keep your shoulders warm. Here's a preview of the first episode of All Occasion Fabric Wraps.
Rita's Wrap
With a rectangle of fabric you can create fashionable yet functional wraps. The first option begins with a simple-shaped wrap that can be paired with jeans or a little black dress, depending upon the fabric. Named Rita's Wrap, this casual version is made with soft plush fabric that won't slip from your shoulders.
Go-Two Wrap
Cleverly designed armhole openings give this wrap two wearing options. The first option sports a small drapable collar with a longer, graceful length.
Or, wear the wrap with the longer length above the shoulders and a shawl collar magical appears. You can see why we call this the Go-Two Wrap.
Twist Wrap
Transform a long, flat rectangle of fabric into a wrap that cascades around your shoulders and gracefully twists at the center. Use knits or woven fabrics, it doesn't matter at all!
If the fabric has a distinctive right and wrong side, create a double twist. You get to decide!
Side note: I made this wrap to wear for a wedding, using a sequined knit fabric. I didn't finish the edges since the fabric doesn't ravel. The sewing and cutting time was 20 minutes!
All-Weather Wrap
On a cool or partly cloudy day, wear this All-Weather Wrap as another layer of comfort. When it rains, put up the hood.
For a day at the beach, the wrap adapted from a beach towel becomes a bathing suit cover up. How's that for versatility!
Off-Center Wrap
Start with a pashmina shawl, a rectangle of microfiber plush, or luxurious silk, and in minutes you'll be wearing an Off-Center Wrap. Bobbie Jo is showcasing an ombré silk that is shaped with a single seam that has an added drawcord. 
One Seam Ruffle Shawl
Stretch fabrics with continuous rows of ruffles are the perfect choice for this next One Seam Ruffle Shawl. The texture of the fabric gives the focal point, while you just cut out the patterns and stitch the single seam.
The All Occasion Fabric Wraps book includes detailed step by step instructions and illustrations for 14 easy to sew fabric wraps!
The random winner of a copy of the Doll Costume Dress Up book, compliments from F+W Media, is Linda. Her comment was: Oh my, I don't know which one I would make first. It would be between the Southern Belle, the Bride, or the Princess. Regardless of the order in which they were made, all would be made.  Bye for now,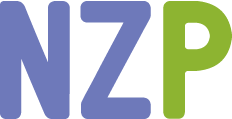 Content in this feed is © copyright 2016 by Nancy Zieman and may not be republished without written permission. You're welcome to forward the email to a friend or colleague but it's not okay to add the RSS feed automatically as content on a blog or other website.
Make sure you are subscribed to my enews mailing list so you won't miss a thing. Sign up here. Join us on Facebook, plus a host of other social media channels. Connect With Nancy today!